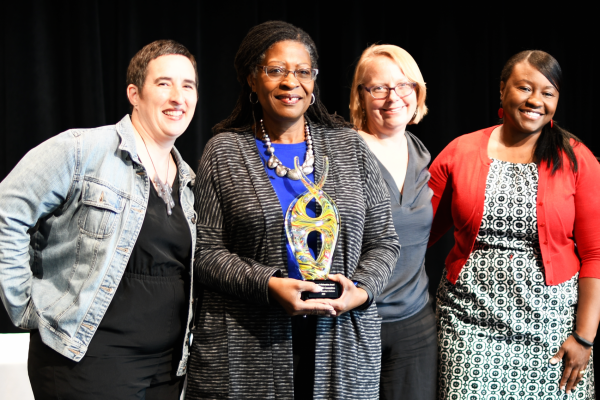 UNC Diversity Award Goes to FPG's Race, Culture, and Ethnicity Committee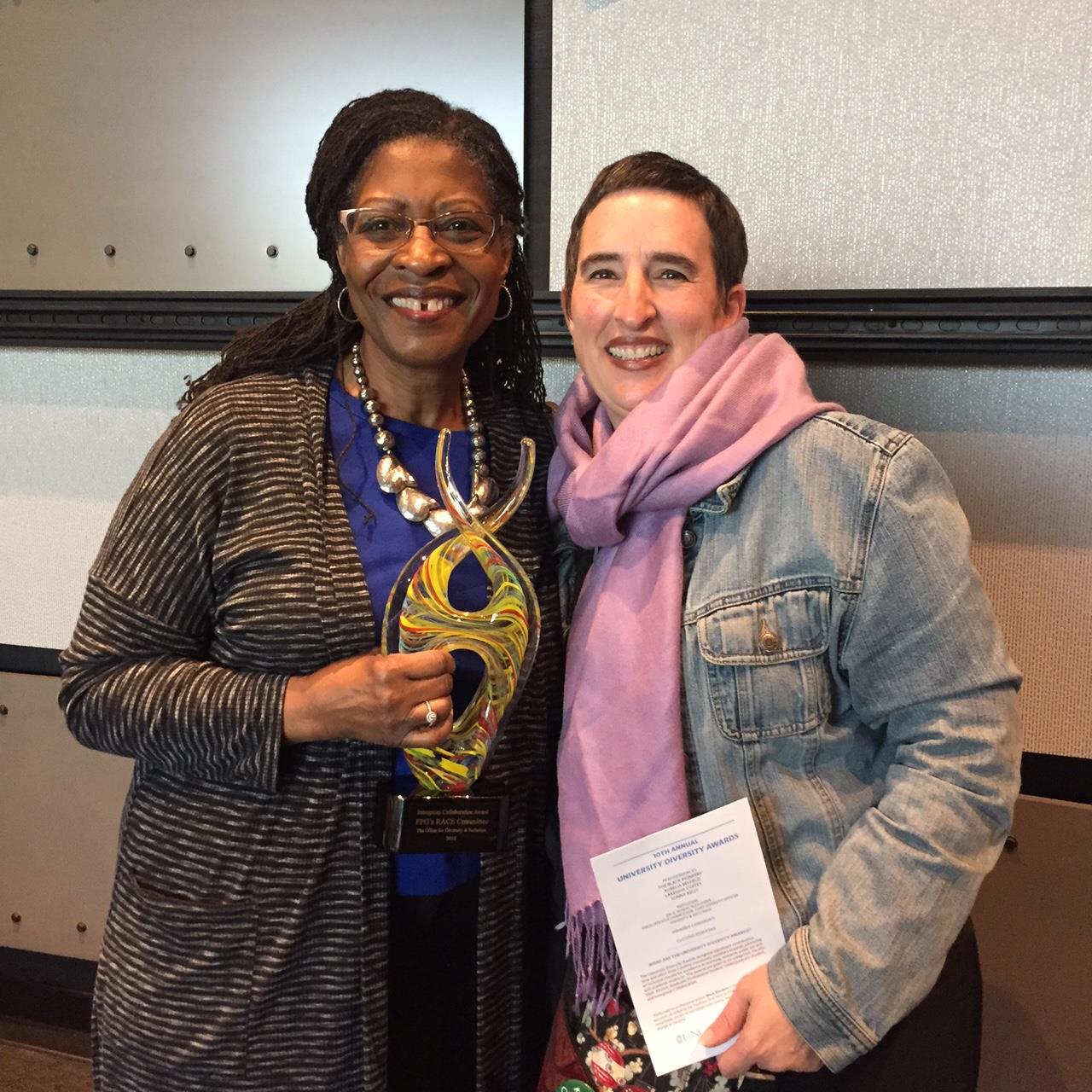 The Race, Culture, and Ethnicity Committee at UNC's Frank Porter Graham Child Development Institute (FPG) has won the 2018 UNC Diversity Award for Intergroup Collaboration. The annual honor goes to a unit, group, or program that brings together multiple perspectives to address a critical issue of equity or diversity at UNC.
"I'm very excited that UNC has recognized the work of the Race, Culture, and Ethnicity Committee because it gives us a chance to showcase the efforts we have made to advance racial equity," said committee co-chair Allison De Marco (right). "The collaborative work of our entire committee has allowed us to reach across the FPG community and beyond with work that not only addresses racism and equity issues in the early childhood field but also more broadly in the workplace and in our society."
The committee undertook several initiatives over the past year, including a model professional development program, which engages staff in intensive workshops that prioritize cultural humility, racial equity, and diversity awareness. Under this program, staff attends off-site intensive workshops from the Racial Equity Institute and other approved training, and attendees routinely praise these workshops in their evaluations. The program also became a connector to other diversity-awareness groups at UNC and in the community, and it served as the model for the Town of Carrboro, which now is providing racial equity training for its employees.
"We are grateful to the committee members for their dedication to diversity and equity within FPG," said committee co-chair Betsy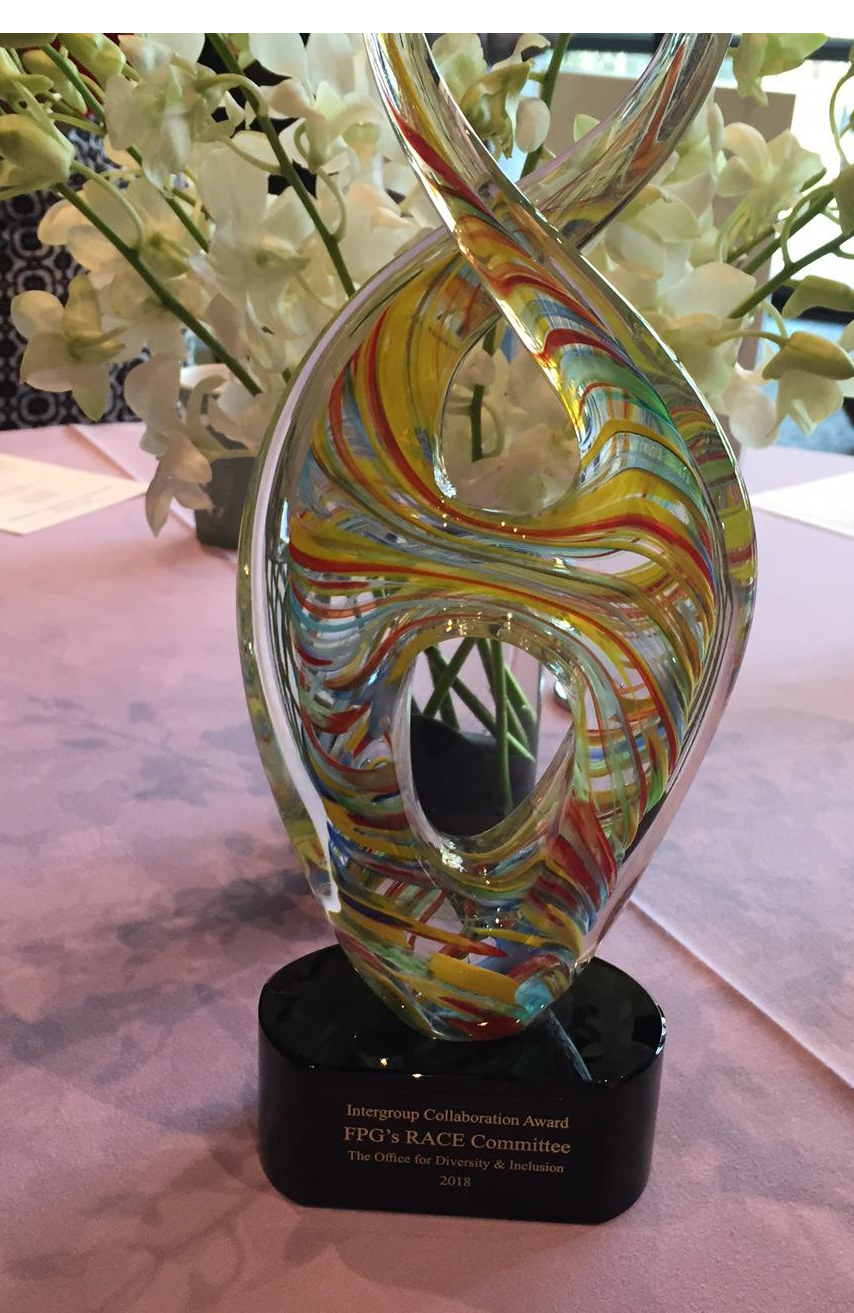 Ayankoya (above, left). "We are also grateful for the support and encouragement of FPG leadership to ensure that FPG remains a welcoming community which values unique contributions and diverse perspectives—a community that continues to grow in its understanding of culture, inclusion, and equity."
While the committee's professional development program likely has made the deepest impact on participants, its Racial Equity Public Awareness Campaign has made the broadest impact. The committee has aggressively disseminated materials from this campaign, none of which require a fee or permission to access or republish. Thousands of people have downloaded the campaign's infographics and shared them widely, netting tens of thousands more impressions on social media, and among the many groups who have reused or adapted campaign materials is the National Academies of Sciences, Engineering and Medicine.
According to Ayankoya, the committee's broad impact is by design, a result of strategically creating initiatives that other UNC units and departments, as well as other organizations outside the university, can emulate and adapt for their own uses.
"Research shows that innovation blooms when the workplace comprises people from a diverse array of backgrounds," she said. "For this and many other reasons, the committee is deeply embedded in FPG's organizational culture, continuing to bring benefits inside and outside our institute."
The University Office of Diversity and Inclusion annually administers the UNC Diversity Awards. Recipients are outstanding advocates for diversity, equity, and inclusion, demonstrating a commitment to the advancement of diversity and inclusion at UNC and in the community. Award-winners create a culture of inclusion within their areas of influence and implement initiatives that cultivate, advance, and model diversity and inclusion.
To foster an inclusive and diversity-friendly atmosphere at FPG, the committee has held in-house workshops on the impact of implicit bias on decision-making, the need for cultural competence, anti-harassment bystander training, and more. As the social climate at-large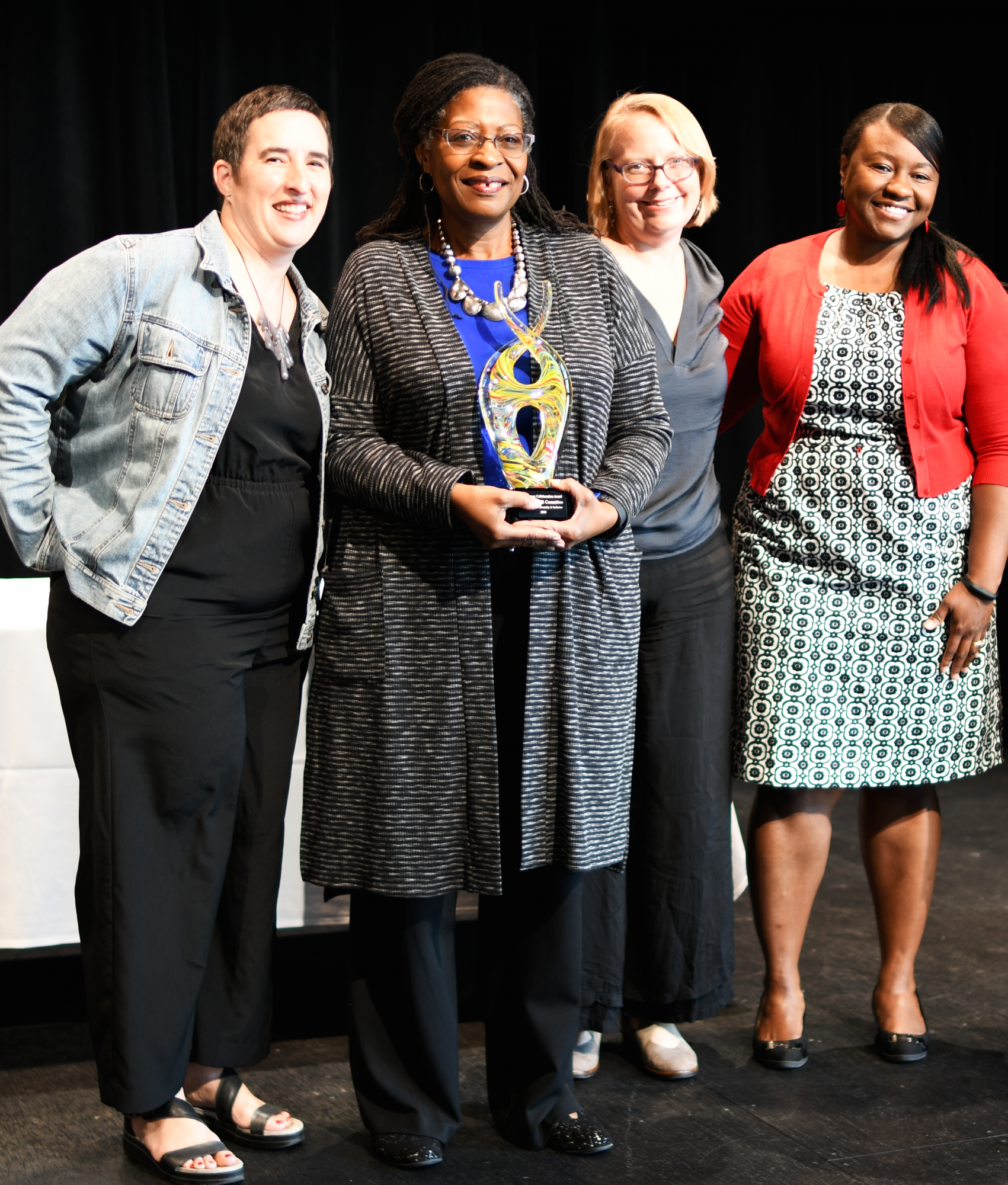 increasingly has made racism, civil unrest, and other topics especially salient, the committee additionally has held listening sessions that address difficult issues in a safe environment.
Desiree Murray, FPG's associate director of research, nominated the committee for the award.
"FPG's Race, Culture, and Ethnicity Committee elevates awareness, promotes dialogue, and facilitates a positive work climate, while fostering culturally attuned and culturally relevant work," Murray wrote in her nomination letter. "Although committee members receive no compensation for their service, they have impacted FPG, UNC, and the broader community significantly." 
De Marco said some of the committee's most important service would unfold over the next year.
"We plan to extend our professional development program by broadening training for FPG staff," she explained. "We'll also offer new workshops and listening sessions, expand our public awareness campaign, and complete an anti-racism organizational assessment. Then, we hope to construct a comprehensive plan to further increase diversity, equity, and inclusion at FPG."
In addition to Ayankoya and De Marco, active members of FPG's Race, Culture, and Ethnicity Committee include former co-chairs Ximena Franco, Doré R. LaForett, and Jenille Morgan (far right), as well as Jennifer Nietzel, Jennifer Baucom, Katy McCullough (second from right), Wendy Morgan, and Dave Shaw.