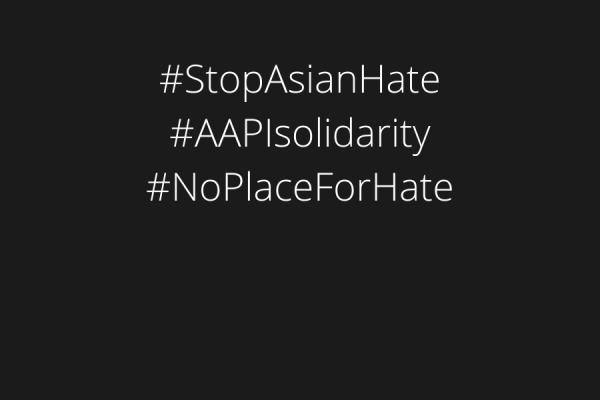 Our statement on anti-Asian racism and hate crimes
The UNC Frank Porter Graham Child Development Institute (FPG) stands in solidarity with the Asian American and Pacific Islander (AAPI) community in Atlanta, GA, North Carolina, and throughout the country.
While we are deeply saddened and shaken by the senseless acts of violence that killed eight people, six of whom were Asian women, we are not surprised. These violent acts reflect a culmination of objectification and indignities hurled at persons in the AAPI community, prior to―but exacerbated by―the discrimination and slurs that came with the spread of COVID-19. Since the pandemic began, there has been an alarming rise in anti-Asian racism and violent and xenophobic acts.
These painful and horrific acts of racism―some less visible, many explicit―have been permeating the lives of Black, Indigenous, Hispanic/Latinx, and AAPI community members on a daily basis, and reflect a long history of systemic racism against AAPI people in the United States.
Racism and hatred have no place at FPG. We stand in unity with our students, colleagues, friends, family members, and community members of Asian descent. We will continue our efforts to create a peaceful and safe environment for all members of the human family. We commit to speak out against and denounce hate whenever we encounter it. We will not be silent.
View a message from University leadership in support of our Asian American Community and other statements of solidarity across UNC.