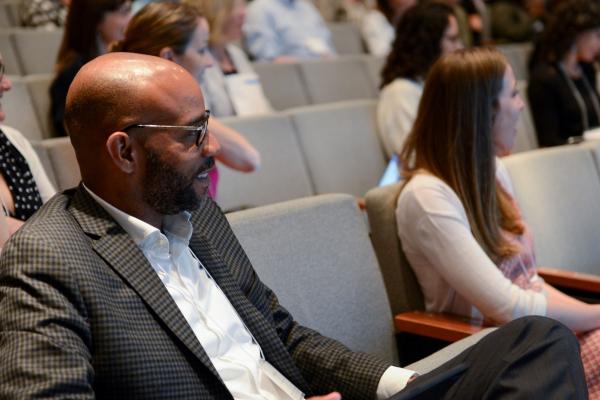 UNC Institute on Implementation Science Events Feature International and Local Experts
The National Implementation Research Network (NIRN) at the UNC Frank Porter Graham Child Development Institute and the Jordan Institute for Families at UNC's School of Social Work are hosting the UNC Institute on Implementation Science 2020 Fall Virtual Series Nov. 17 and Dec. 4, 2020.
Both events will be held virtually and are offered free of charge. (Register here.) An international group of speakers and presenters from NHS Education for Scotland, the European Implementation Collaborative, Kingston University, NIRN, the National Center on Early Childhood Development, and more, will offer expertise at this popular event, held virtually due to the COVID-19 pandemic.
A recording of the 2020 virtual summer session of the Institute on Implementation Science is available here.
The Nov. 17 event, "The Role of Context in Implementation of Evidence-Informed Programs and Practices," will:
provide a live demonstration of Scotland's digital resource, "Early Intervention Framework for Children and Young People's Mental Health and Mental Wellbeing," designed to support service providers in making fully informed decisions about interventions that are implementable and sustainable for their specific context, and
discuss integration of racial equity considerations into NIRN's Hexagon Tool and Discussion Guide.
"The Critical Role of Relationships in Implementation Practice and Evidence Use and New International Practice Guide to Supporting Implementation" on Dec. 4 features an international group of speakers who will:
discuss new research findings on the role of trusting relationships in supporting evidence use and identify areas for future research in implementation practice, and
introduce a new international practice guide for supporting implementation developed through a collaboration with the European Implementation Collaborative, Centre for Effective Services, and National Implementation Research Network.
Generous support for this event has been provided by The Annie E. Casey Foundation.