U.S. Departments of Education and Health and Human Services Release Joint Policy Statement on Inclusion
Date Published:
09/17/2015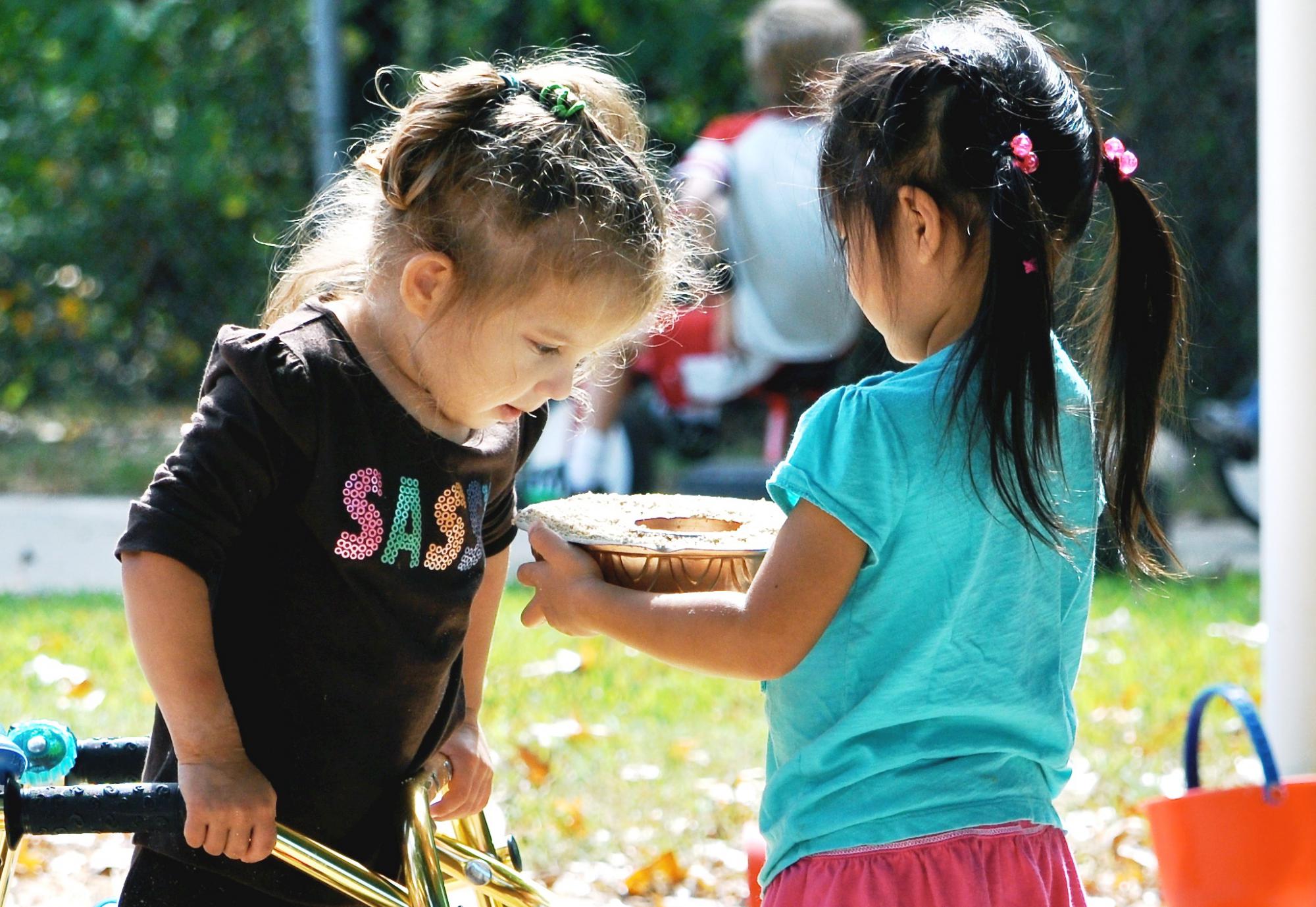 After debuting the draft policy statement at FPG's 2015 National Early Childhood Inclusion Institute and incorporating feedback from multiple stakeholders, the U.S. Departments of Education and Health and Human Services have released their joint policy statement on inclusion. According to the Policy Statement on Inclusion of Children with Disabilities in Early Childhood Programs, "all young children with disabilities should have access to inclusive high-quality early childhood programs, where they are provided with individualized and appropriate support in meeting high expectations."
Pamela J. Winton, chair of the National Early Childhood Inclusion Institute, said despite decades of research and legislation supporting inclusion, too many young children with disabilities still fall through the cracks.
"Inclusion has stalled in terms of implementation," Winton said. "This new policy statement explicitly identifies a research-based roadmap for states and local communities to jumpstart progress toward making high-quality inclusive options a reality for all young children with disabilities—and it also aims to help their families."
Secretary of Education Arne Duncan announced the release of the new policy statement in Kansas City during the first stop of the department's sixth annual back-to-school bus tour.
"As our country continues to move forward on the critical task of expanding access to high-quality early learning programs for all children, we must do everything we can to ensure that children with disabilities are part of that," Duncan said. "States, school districts, local organizations, communities and families must work together so that children with disabilities have access to programs that offer individualized and appropriate help in meeting high expectations."
Children with disabilities and their families continue to face significant barriers to accessing inclusive high-quality early childhood programs. Preschool children with disabilities sometimes are only offered the option of receiving special education services in settings separate from their peers without disabilities.
The new statement calls for improving infrastructure and offering professional development to strengthen and increase the number of inclusive high-quality early childhood programs nationwide.
Winton has been supporting inclusion by developing innovative online professional development that hundreds of thousands of people around the globe have used. Most recently for practitioners with young children, she spearheaded development of CONNECT Courses, new self-guided learning that awards CEUs and that several states also approve for training.
In addition to noting FPG's CONNECT online learning, the policy statement also highlights key resources on inclusion from FPG's Early Childhood Technical Assistance Center and FPG's National Professional Development Center on Inclusion. FPG also provides training on using the Inclusive Classroom Profile, a structured observation rating scale that assesses the quality of classroom practices that support young children with disabilities.
Linda K. Smith, Deputy Assistant Secretary for Early Childhood, U.S. Department of Health and Human Services, emphasized the far-reaching benefits of inclusion both for children with and without special needs.
"We know that children with disabilities, including those with the most significant disabilities and the highest needs, can make significant developmental and learning progress in inclusive settings," Smith said. "Children without disabilities who are in inclusive settings can also show positive gains in developmental, social, and attitudinal outcomes."
Winton noted the new federal statement builds on the 2009 joint position statement on inclusion from the Division for Early Childhood (DEC) and the National Association for the Education of Young Children (NAEYC). In particular, the federal statement calls for a "culture of inclusion" that incorporates the 2009 statement's principles of "access, participation, and support."
Although, the federal statement emphasizes the benefits of inclusion when children are young, it also says inclusion's effects can outlast the earliest stages of development: "Inclusion in early childhood programs can set a trajectory for inclusion across the life course, making it critical that we include individuals with disabilities in all facets of society from birth."
The Early Childhood Technical Assistance Center
Training on the Inclusive Classroom Profile
The National Professional Development Center on Inclusion
The Policy Statement on Inclusion of Children with Disabilities in Early Childhood Programs
DS