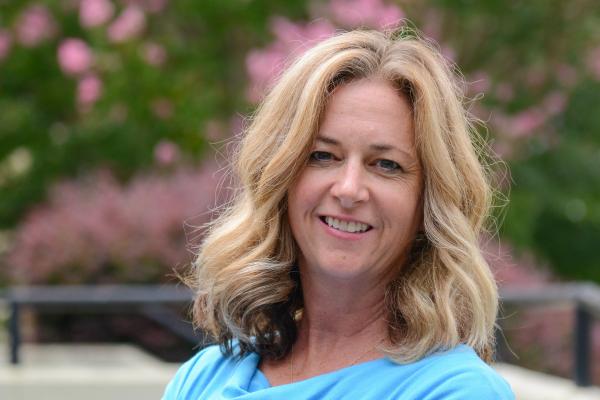 Ward sees opportunity for reflection and growth
Caryn Ward, PhD, has been an integral member of the team at the National Implementation Research Network (NIRN) at the UNC Frank Porter Graham Child Development Institute since 2014, when she joined as an implementation specialist. She became NIRN's assistant director in 2017 before being named as director in July 2021.
"In my new role, I'm committed to facilitating and growing NIRN to continue achieving its mission and vision," she says. "We use our work and the science and practice of implementation to solve real-world problems, with the ultimate goal of equitable outcomes for the children, families and communities we serve."
Taking the opportunity provided by her transition, Ward and her team are reflecting on and making iterative improvements in how they function as a team. She is also committed to supporting continued excellent work in the group's projects and continuing to build partnerships within FPG and throughout the University. In addition, Ward says they will remain multidisciplinary, working in areas including early childhood, K-12 education, child welfare, and public health.
Diversity, equity, and inclusion matter to the NIRN team, and Ward believes that centering these core values helps NIRN staffers create change in the systems in which they work. "We are committed to having our implementation practice be equitable and want to continue to diversify the NIRN team to reflect the communities we serve," says Ward. Diversity is also important to Ward with regard to NIRN's funding portfolio, something the network has already made strides in.
Ward wants to refine NIRN's internal practices to be sure she and her colleagues are as effective as possible, particularly in the areas of communication and dissemination. The addition of a full-time communications specialist—who has rebranded NIRN's social media, expanded the marketing presence, updated the website, and launched a podcast series—will help expand NIRN's reach and support its network. In addition, NIRN has launched a new blog series.
Ward's vision includes developing a research agenda—and recruiting an implementation scientist to help lead and support its design—for NIRN while strengthening the program and developmental evaluation conducted within projects. "NIRN uses research and science to guide our implementation practice and we are known to be excellent at what we do," says Ward. "We just need to do a better job of contributing to the implementation science research community and validating our tools, strategies, and processes and demonstrating their effectiveness."
When she came to NIRN, Ward felt like she had found her professional family and home. "It has been a place of tremendous professional growth," says Ward, "where I work with team members and partners who share values. We make differences at all levels of systems in our work, which I hope to continue to foster and grow."