Webinar Showcases New Report from Committee on Supporting the Parents of Young Children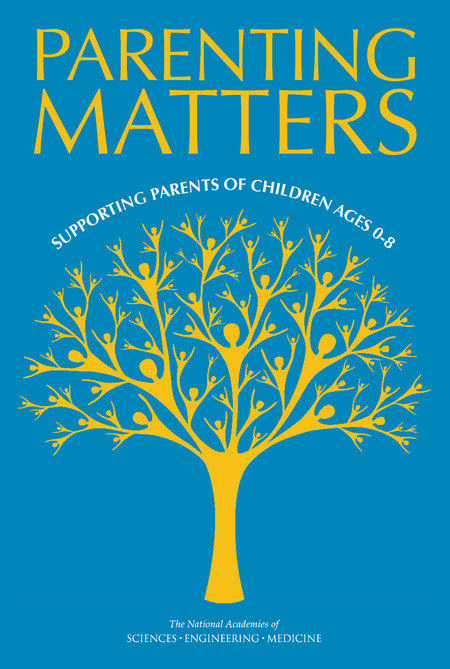 Update: You can watch a recording of this webinar here.
Last year, the Institute of Medicine (IOM) of the National Academy of Sciences appointed FPG director Samuel L. Odom to the Committee on Supporting the Parents of Young Children. According to the IOM, the committee planned to explore research to "inform a national framework for strengthening the capacity of parents of young children birth to age 8," and it offered the first look at its culminating report in a webinar on July 20, which is available to view here.
Some of the members from the committee that authored the report, "Parenting Matters: Supporting Parents of Children Ages 0-8 from the Board on Children, Youth, and Families," will discuss their conclusions and recommendations 
As a member of the committee, Odom helped pinpoint parenting knowledge, attitudes, and practices ("KAPS") that correlate with positive interactions between children and their parents, as well as with positive child outcomes. A key piece of the committee's mission was to identify the evidence-based strategies that promote these KAPs for a diverse array of populations.
Odom has written or co-written over 100 publications, and he has edited or co-edited ten books on early childhood intervention and developmental disabilities. Over the years, he explored topics related to early childhood inclusion and preschool readiness, before later focusing on autism spectrum disorders, the epicenter of his current projects. His previous awards include honors for his teaching, service, and research, and Congressional committees twice have called upon him for expert testimony. He now heads the pioneering Center on Secondary Education for Students with Autism Spectrum Disorder, which is developing a comprehensive treatment model specifically designed for high school students—the first of its kind.
According to the IOM, the Committee on Supporting the Parents of Young Children was designed to provide the country with a "roadmap for the future of parenting and family support policies, practices, and research."
DS