FPG Projects Receive Special Recognition for Innovation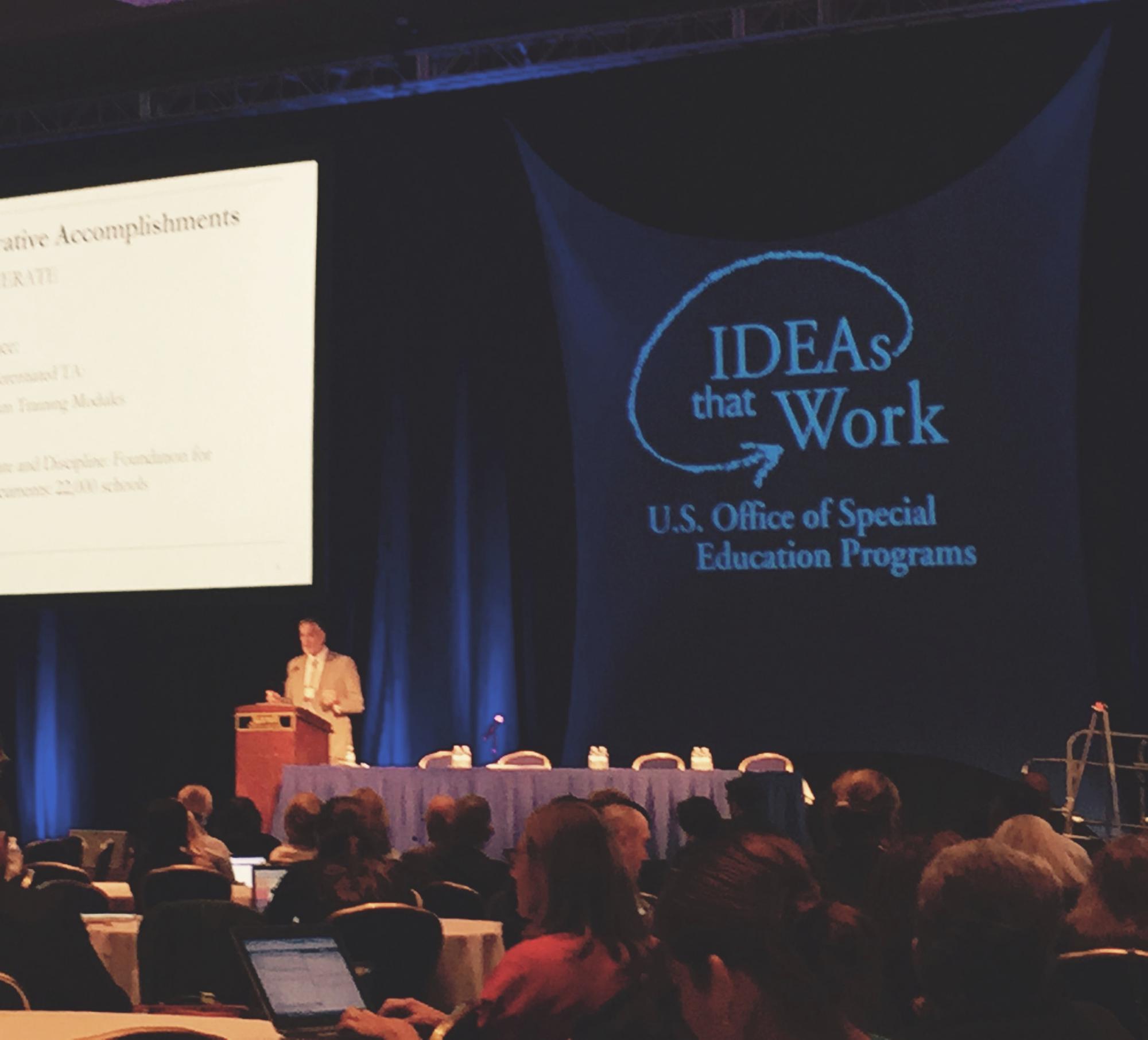 Earlier this month, the Project Directors of the Office of Special Education Programs (OSEP) met in Washington, D.C., and two FPG projects received special recognition for their groundbreaking work. Larry Wexler, the Director of the Research to Practice Division of OSEP, singled out FPG's Autism Focused Intervention Resources & Modules (AFIRM) and the State Implementation and Scaling-Up of Evidence-Based Practices Center (SISEP), calling the projects "significant innovative accomplishments" of OSEP.
AFIRM teaches the step-by-step process of planning for, using, and monitoring each of several evidence-based practices with learners with autism from birth to age 22. Each free learning module includes engaging case examples that demonstrate the behavior or practice in use, audio and video clips, and interactive assessments that provide feedback based on responses. In addition, supplemental materials and handouts are available to download. Users learn key components of each evidence-based practice, including the various approaches that can address specific behaviors and skills of learners with autism spectrum disorder. Ann Sam, Ann Cox, and Sam Odom represented FPG on behalf of the project at the meeting.
FPG's SISEP Center provides technical assistance to increase knowledge of evidence-based implementation supports for evidence-based practices in states, districts, and OSEP-funded technical assistance centers, as well as to establish implementation infrastructures in State Education Agencies and Local Education Agencies in support of full and effective use of evidence-based approaches to education. SISEP also helps establish implementation capacity, which research points to as the missing component in efforts to move national and state policy into effective action in districts, schools, and classrooms. FPG's Dean Fixsen and Caryn Ward attended the meeting on behalf on the project.
FPG also was well represented at the Project Directors' meeting by multiple presenters and posters from the National Implementation Research Network (NIRN), the Trohanis Projects, and FPG's Autism Group. 
More about AFIRM
More about the SISEP Center