"The One Doing the Talking Is the One Learning"
Date Published:
04/03/2017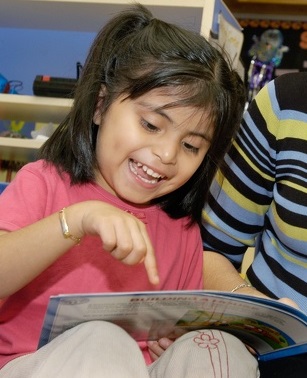 FPG's FirstSchool project is helping teachers hear every child in class.
Over 11,000 pre-kindergarten to 3rd-grade students have directly benefitted from a new online course that FPG's FirstSchool team has developed for teachers and administrators. The course, which researchers piloted in North Carolina's Winston-Salem/Forsyth County Schools and later offered statewide in Minnesota, provides strategies to capitalize on the educational value of increasing opportunities for students to speak in class.
FirstSchool principal investigator Sharon Ritchie said experience in the field, as well as data the project has collected, have shown that teachers rarely allow children to talk in class.
"Children listen to teachers and, when they have a chance to talk at all, it's often in very short utterances" Ritchie explained. "For instance, at the front of the room, a well-intentioned teacher directs students' attention to the figure of a plant on the board, pointing to the plant parts and only asking students to name them out loud. We've seen this sort of scenario a hundred times. It's especially common in schools that principally serve students of color and those who come from less-advantaged homes."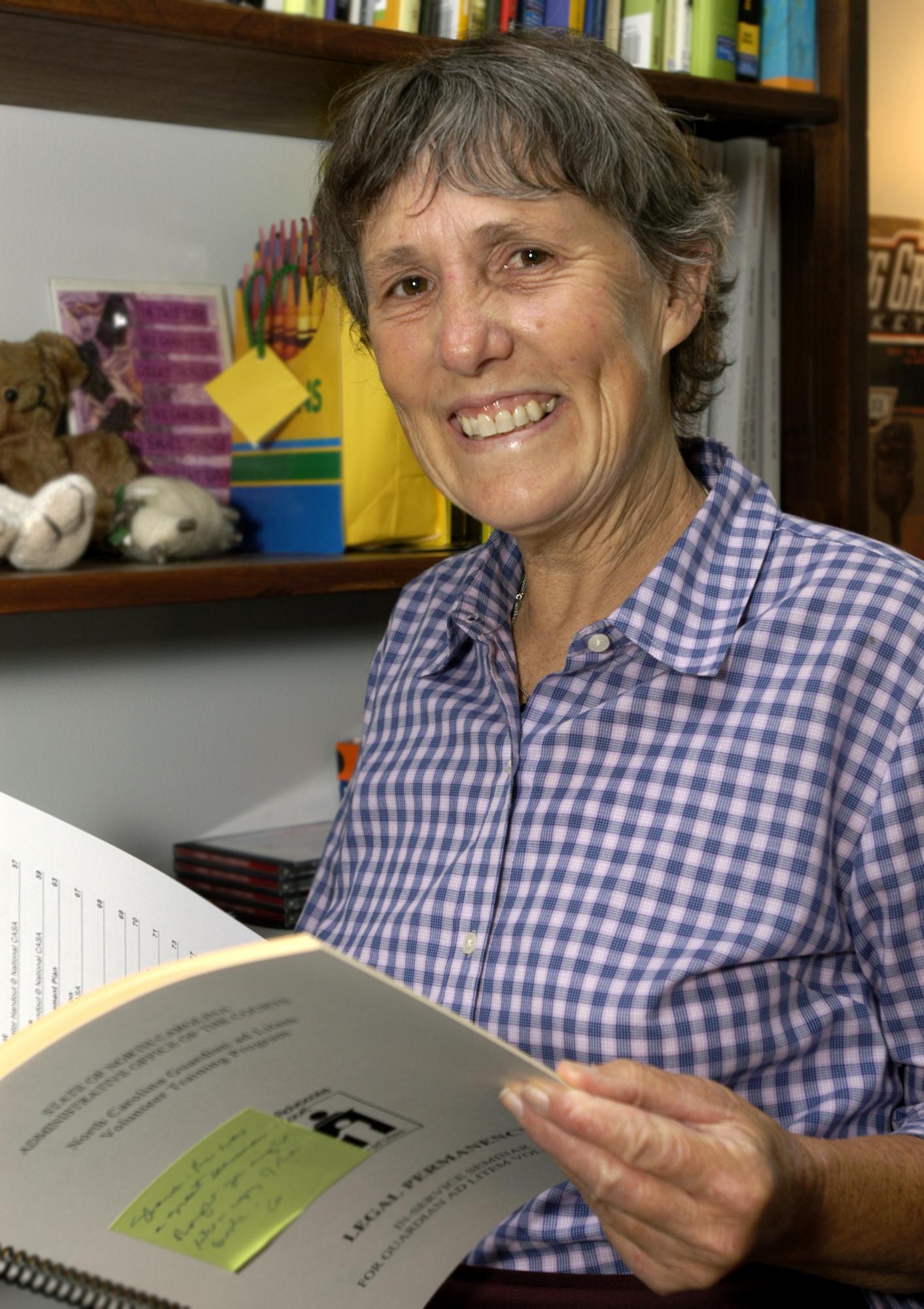 Ritchie (right) said that no matter what district, state, or grade across the Pre-K to third -grade age span, the data reveal that meaningful conversations between teachers and students are limited to an average of 28 total minutes per day—and that intentional vocabulary development is almost non-existent. "This is despite research showing that oral language and vocabulary development are strong predictors of third grade outcomes," she added.
Sam Oertwig, a scientist on the project, said at times it has seemed as if "a culture of silence" pervades classrooms.
"There are many reasons for this creeping silence," Oertwig said. "Some teachers feel pressure from administrators who direct them to stay on schedule with the curriculum, while others fear never regaining students' attention if they start letting them talk. There's a mindset that suggests that silence and compliance are the mark of a good teacher."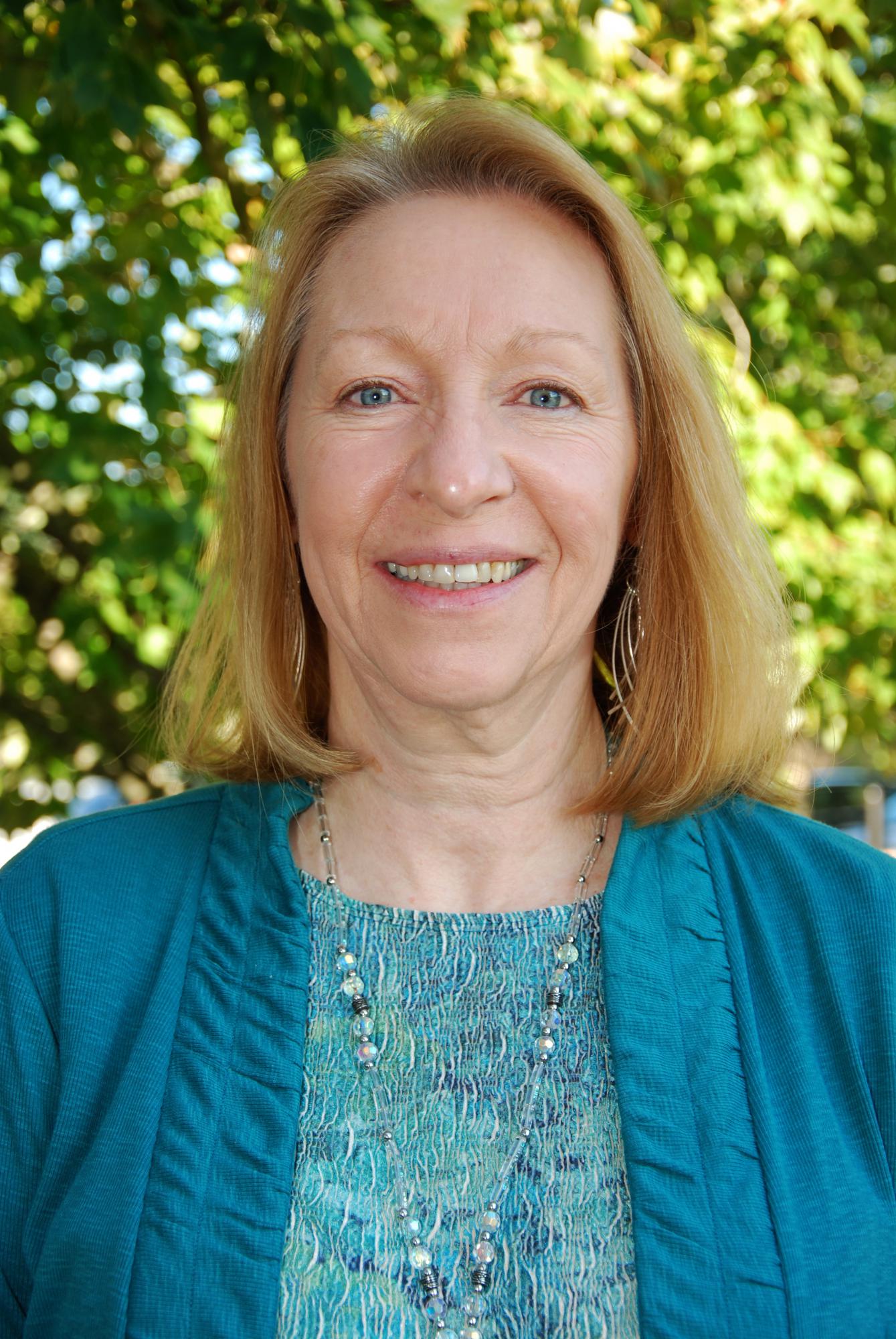 According to Oertwig (left), however, silent classrooms are cause for concern.
"Too often children of color and those who come from less advantaged homes are relegated to memorizing isolated facts and doing what they are told," she explained. "They don't learn how to tell their stories or articulate their experiences. They don't learn how to use language as a tool to craft an argument or explain their thinking. New vocabulary doesn't feel relevant to them, and working together with a friend to solve a challenging problem isn't part of their experience."
With a grant from the W. K. Kellogg Foundation and funding awarded by the North Carolina Department of Public Instruction, the FirstSchool team developed an online course in order to foster more in-class opportunities for oral language.

Gisele Crawford (right), a social research specialist on the project, said the FirstSchool team developed course content, activities, and quizzes that draw on research and lessons they had learned from thousands of hours the team has spent in Pre-K to third grade classrooms.
"Our focus is on letting the children talk," Crawford said. "Oral language opportunities contribute to equitable education experiences, particularly for children of color."
The first participants from Winston-Salem/Forsyth County Schools included a central office administrator, two principals, and several teachers across each Pre-K to third-grade level. Leaders, staff, and students at the participating schools were each comprised of diverse populations.
After the pilot course's completion, the Minnesota Department of Education (MDE) contacted FirstSchool, and, based on feedback from the pilot and in collaboration with MDE, FirstSchool revised the course and added supports. MDE hired school personnel to serve as regional liaisons, supporting course participants in person and online.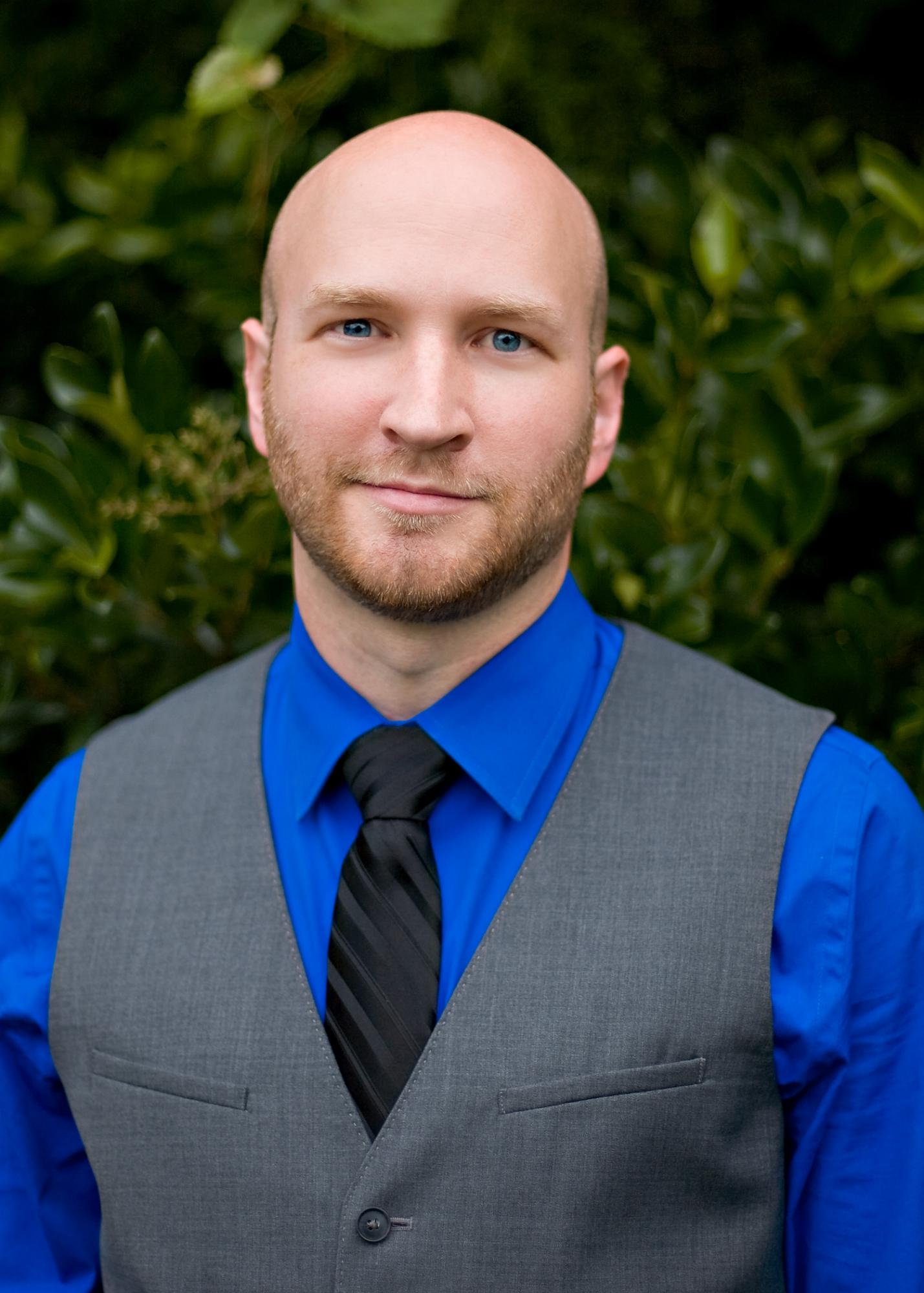 Adam Holland (left), a researcher who evaluated the course's impact, said that through the course teachers worked on pre-planning higher-order thinking questions, having sustained conversations with children, asking children to explain their reasoning, and building classroom community through morning and afternoon meetings, among other strategies.
"Research supports prioritizing communication in these ways," said Holland. "These kinds of practices can change the classroom atmosphere dramatically."
Holland's evaluation showed that the longer teachers participated in the course, the more likely they were to teach children new vocabulary.
"We found that teachers' dispositions can be changed with few resources and little time," he added. "Teachers' responses suggested they valued student expression and vocabulary development more—and that they also saw data as more important after their participation in the course."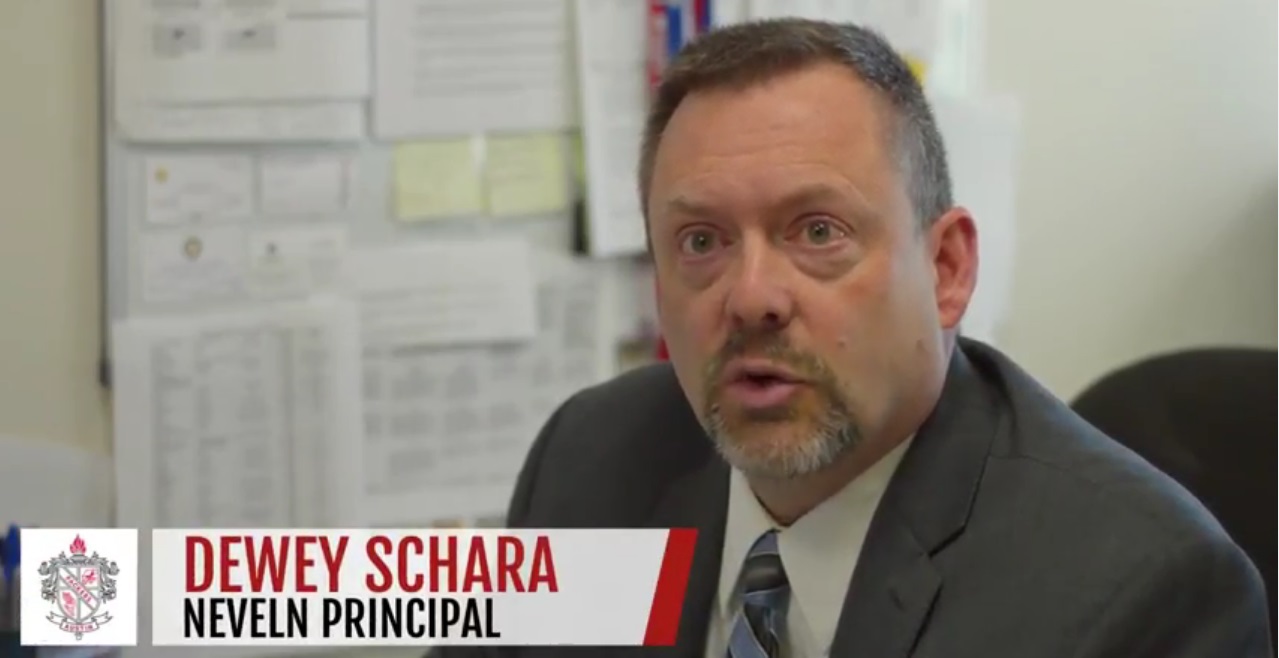 For example, teachers reported the course offered "great strategies" and, as a result, that that they were "allowing students to communicate more and probe their thoughts as well as engage in storytelling."
Another teacher said she especially valued one of the course's core principles. "I hope that the phrase 'the one doing the talking is the one learning' will stick with me throughout my teaching career."
"I didn't know what I didn't know," said Dewey Schara, principal of Neveln School in Minnesota's Austin Public Schools. Schara took the online course as part of a series on leadership training and noted the importance of access to current research.
Neveln teacher Maria Mickelson said that such research supports allowing her students to speak in class.
"My students' oral language and vocabulary are key predictors of future successes," she said. "So I'm giving my students more opportunities to express themselves."
Dawn Pope, a speech language pathologist in the Austin school district, said that insights from the course guide her instruction. "It really focused me in making sure that while students were in my room, they were able to practice the oral language targets that I was trying to teach them."
Educators also said the course made them more aware of how their colleagues were teaching.
"When I see other teachers' work or hear what they are doing in their classrooms, I am now noticing the ways they incorporate communication to deepen learning," said one teacher. "And I am inspired to try these or similar ideas in my own classroom."
According to Holland, not only does FirstSchool's online course deliver critical information to Pre-K to third-grade educators, but it does so cost effectively.
"We've directly impacted over 10,000 children, extending our reach far beyond what we would have been able to do with in-person professional development," Holland explained. "These children will complete third grade with improved skills around vocabulary and with having had more opportunities to collaborate with their peers around learning. They'll be better readers and better learners, allowing them to take advantage of more opportunities in school and later in life."
Sharon Ritchie, now a 12-year veteran of FirstSchool, said that bringing such change to schools is difficult.
"Even when teachers are ready to learn new ways of teaching, resources in education are strained," she said. "Education agencies often do not have the funds or the time to put the right opportunities in front of the right educators."
However, she added, teachers will go to great lengths for their students.
"FirstSchool always finds educators who are willing to advocate on behalf of their students," said Ritchie. "They become articulate about the research behind their practices, find ways of meeting school and district expectations and providing rich experiences for their students—and they develop their own skill and knowledge base in order to be more effective in their roles."