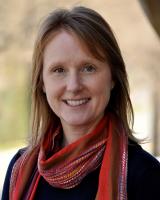 Allison J. Metz
Implementation Division Lead
Senior Research Scientist
Sheryl-Mar North, Room 171
Campus Box 8040
Chapel Hill, NC 27599-8040
Academic Affiliation
Department of Health Policy and Management
Education
Developmental Psychology,
Catholic University of America
Biographical Statement
Allison Metz, PhD, is a developmental psychologist, director of the National Implementation Research Network (NIRN), senior research scientist, and Implementation Division lead at the Frank Porter Graham Child Development Institute, research professor at the School of Social Work, and adjunct professor at the Gillings School of Global Public Health at The University of North Carolina at Chapel Hill. Allison specializes in the implementation, mainstreaming, and scaling of evidence to achieve social impact for children and families in a range of human service and education areas, with an emphasis on child welfare and early childhood service contexts. Allison's work focuses in several key areas including: the development of evidence-informed practice models; the use of effective implementation and scaling strategies to improve the application of evidence in service delivery systems; and the development of coaching, continuous quality improvement, and sustainability strategies.
Allison currently directs several national initiatives to build the capacity of major philanthropies and intermediary organizations to support jurisdictions in using evidence to improve outcomes for children and families. These initiatives include the Steps to Success Initiative with the Annie E Casey Foundation; Co-Creation and Technical Assistance Strategies to Support Evidence Use in Public Child Welfare with the William T. Grant Foundation; Results First with Pew Charitable Trust; and the Get Ready Guilford Initiative with The Duke Endowment.
Allison serves on several national advisory boards and is an invited speaker and trainer internationally. She is co-chair for the UNC Institute on Implementation Science. Allison is co-editor of the published volume Applying Implementation Science in Early Childhood Programs and Systems.