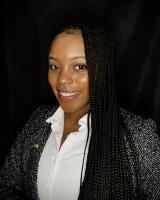 Nicole A. Telfer
Education
Applied Developmental Psychology,
University of Maryland, Baltimore County
Biographical Statement
Nicole A. Telfer holds a PhD in Applied Developmental Psychology from the University of Maryland, Baltimore County (UMBC). She also holds a Bachelor of Science degree in Human Development and Family Studies from Penn State University and a Master of Arts degree in Applied Developmental Psychology from UMBC. Born in Brooklyn, New York, and raised on ackee and saltfish, Nicole is a proud daughter of Jamaican parents and takes pride in her heritage. As a developmental scientist, Telfer's research focuses on ethnic-racial socialization practices, social determinants of health, the role of intersectionality, and finding ways to improve the educational experiences and developmental outcomes of racially minoritized children and adolescents. Ultimately, Telfer hopes to create preventive intervention programs and centers in inner-city neighborhoods for racially minoritized youth and their overall wellbeing. Outside of academia and research, Telfer loves to travel, enjoys listening to H.E.R and Jazmin Sullivan, finds pleasure in reading radical books, and spends ample time tending to her plants. She is a professional spoken-word artist and author and co-author of four books: Freed, A Black Woman's Guide to Earning a PhD, Phoenix Phenomenon, and Our Doctoral Journey.