Baby Talk: Issue 76
September, 2017
Baby Talk is free and distributed monthly. All issues feature resources that are high quality and readily available at no cost.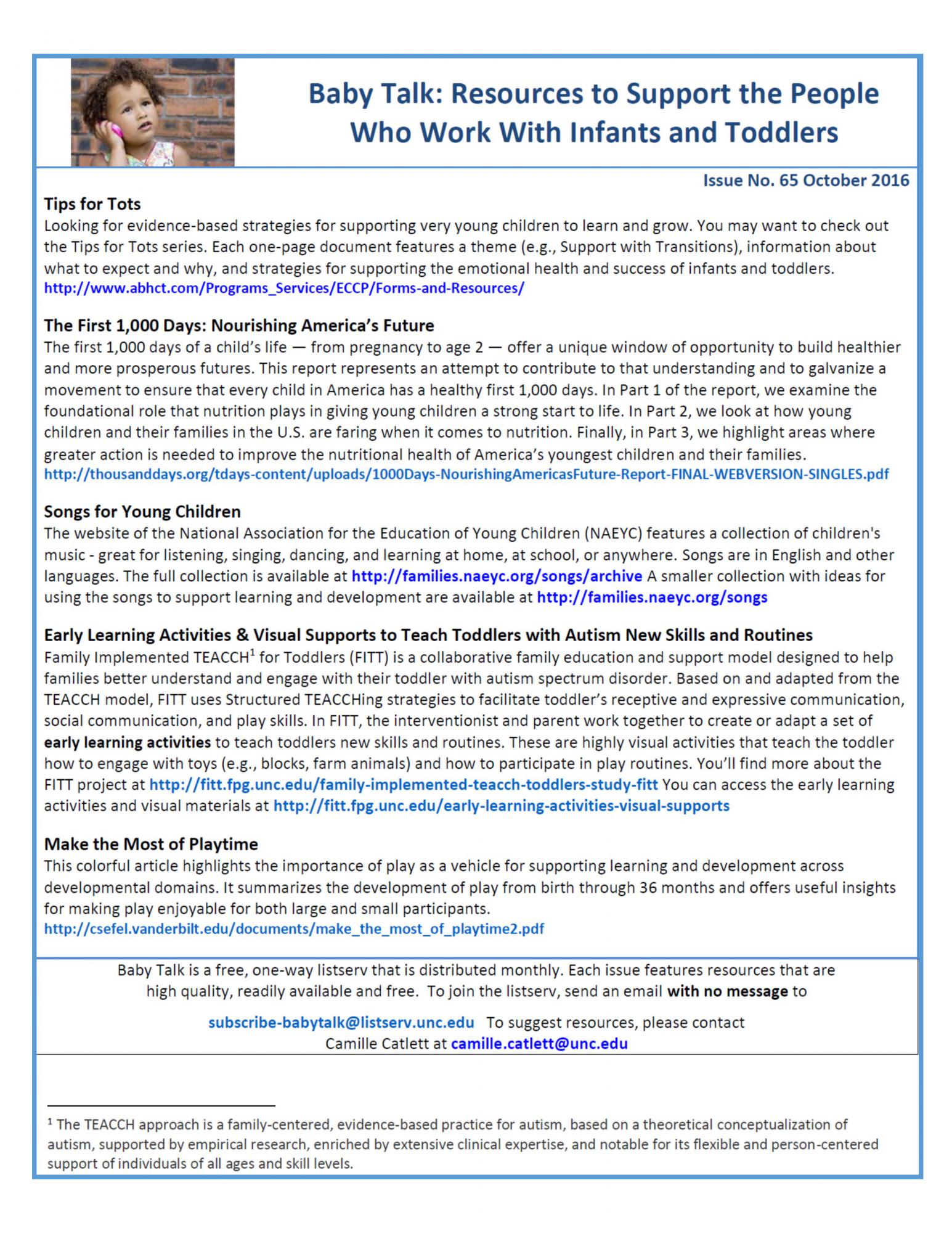 In issue 76, September 2017:

5 Steps for Brain-Building Serve and Return
Do You Ever Stop To Look At Your Smart Phone?
Safe-Sleeping Guide for Parents and Childcare Providers
Small Children Have Big Feelings
Parent-Toddler Behavior and Language Differ When Reading Electronic and Print Picture Books
Available here:
September 2017.pdf
Citation:
Catlett, C. (2017, September). Baby talk, issue 76. Chapel Hill: The University of North Carolina, Frank Porter Graham Child Development Institute.