Baby Talk: Issue 82
March, 2018
Baby Talk is free and distributed monthly. All issues feature resources that are high quality and readily available at no cost. The archive is here.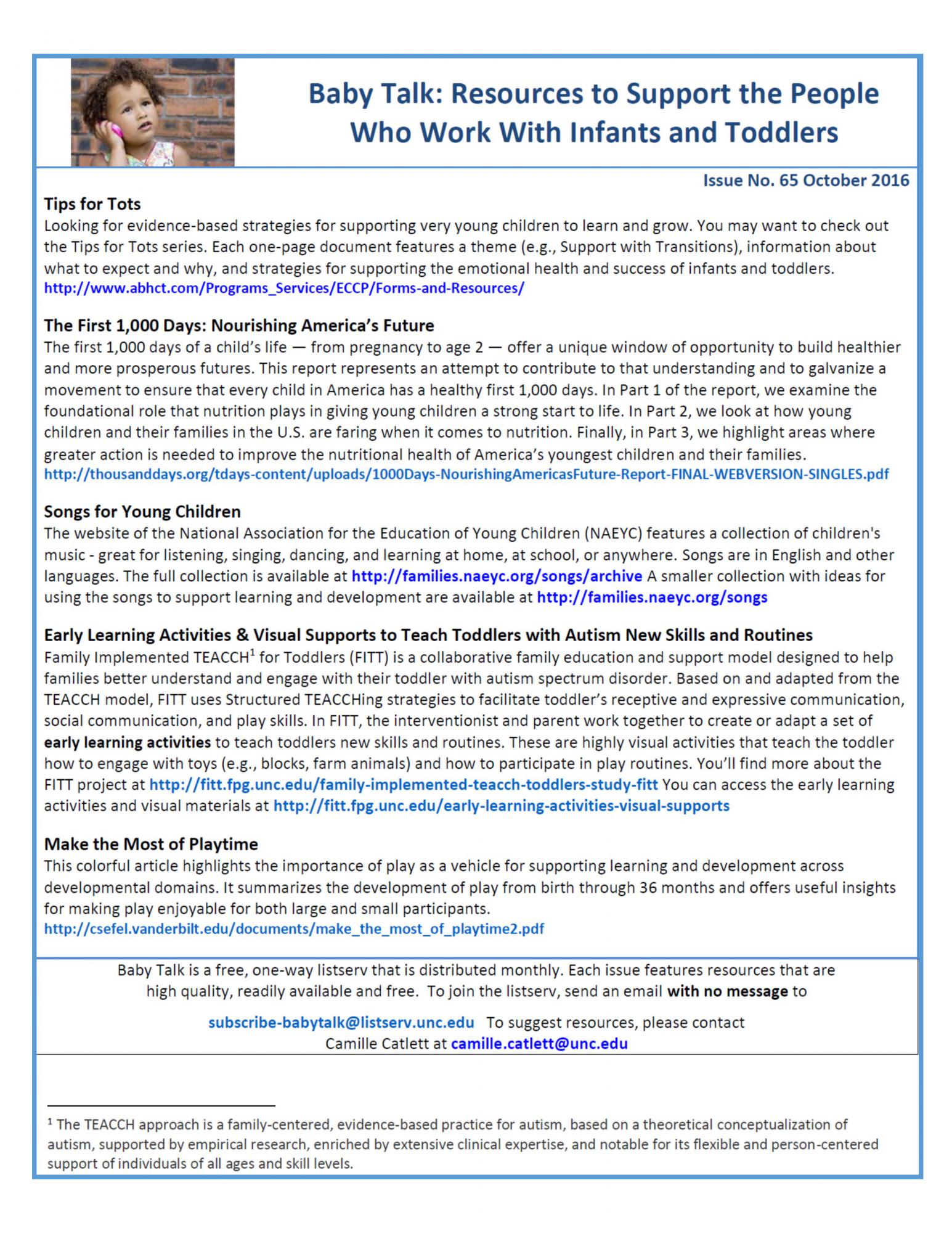 In issue 82, March 2018:

"Technoference": How Phone Use Can Impact Parent-Child Relationships
Babies' Babbling Betters Brains
Fewer Toys at Once May Help Toddlers to Focus Better and Play More Creatively
Certain Books Can Increase Infant Learning During Shared Reading
10 Routines That Can Strengthen a Parent-Child Relationship
Tips for Video Chatting with Young Children– Staying Connected While Far Apart
Available here:
March2018BABYTALK.pdf
Citation:
Catlett, C. (2018, March). Baby talk, issue 82. Chapel Hill: The University of North Carolina, Frank Porter Graham Child Development Institute.