Viewing African American Children's Oral Language Skills as a Strength
from "African American Children in Early Childhood Education"
2017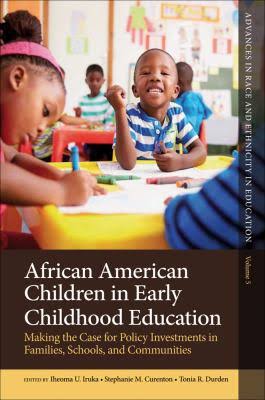 From the abstract: "The purpose of this chapter is to provide an overview of African American children's oral language skills with the intention of building the understanding of how these skills translate to classroom contexts. The chapter also summarizes the goals of the Common Core that are specifically related to speaking and listening and describes how African American children might meet these goals."
Citation:
Gardner-Neblett, N., Curenton, S., & Blitch, K. (2017). Viewing African American children's oral language skills as a strength. In I. Iruka, S. Curenton, & T. Durden (Eds.), African American children in early childhood education: Making the case for policy investments in families, schools, and communities (pp. 123-141). Bingley, UK: Emerald Publishing Limited.