What's the Consensus on Pre-K in North Carolina?
hosted by the North Carolina Early Childhood Foundation
September, 2017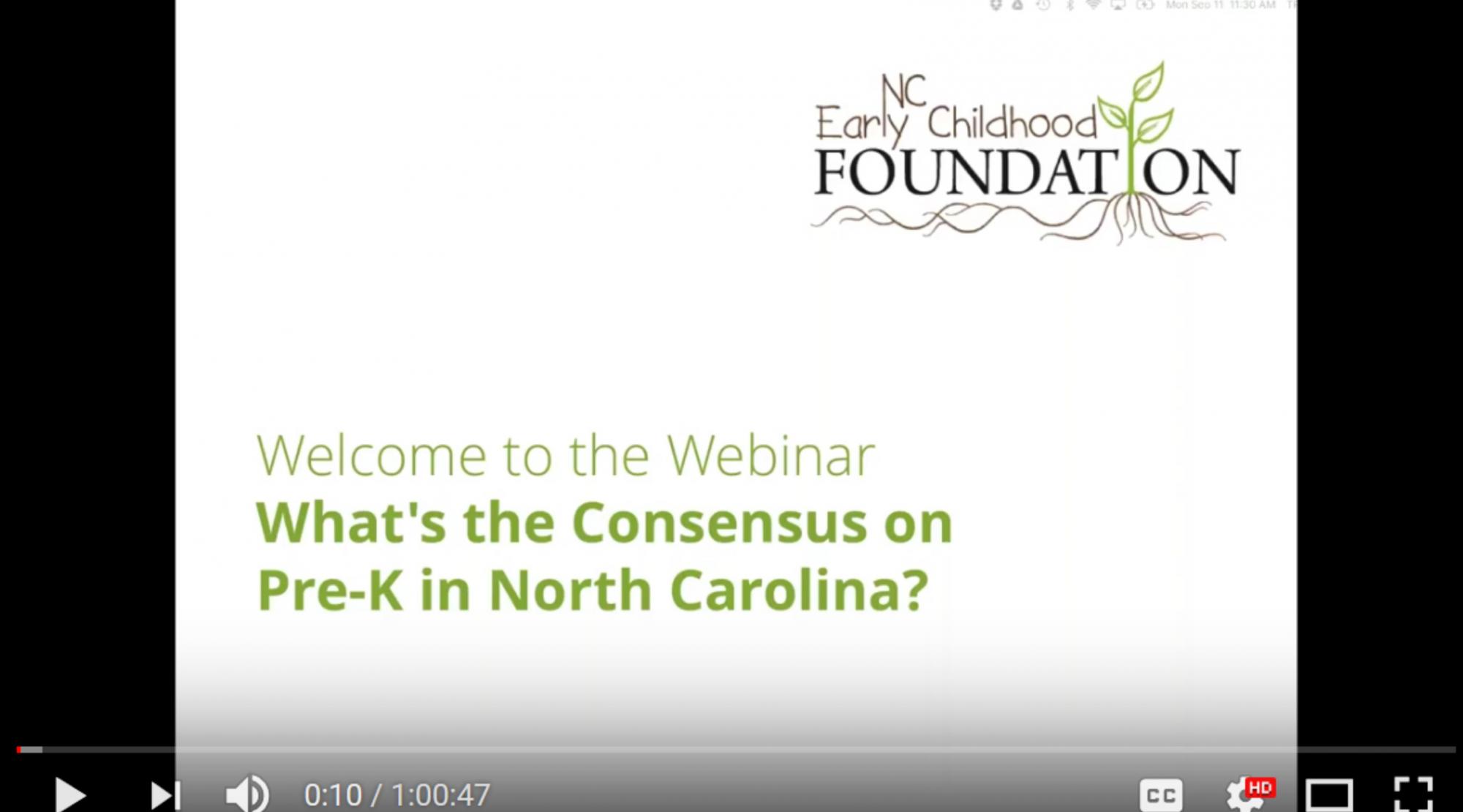 Watch it now.
About: The North Carolina Early Childhood Foundation hosted this webinar, which explored several key questions: "Is there agreement on the benefits of high-quality prekindergarten? What's the current state of scientific knowledge on the effects of prekindergarten? What does the research show are the outcomes for NC Pre-K? How does pre-k fit into the birth-through-age-eight continuum, and what does it mean for the years that come before and after?" National experts Ken Dodge of Duke University Center for Child and Family Policy and FPG senior research scientist Lynne Vernon-Feagans presented.