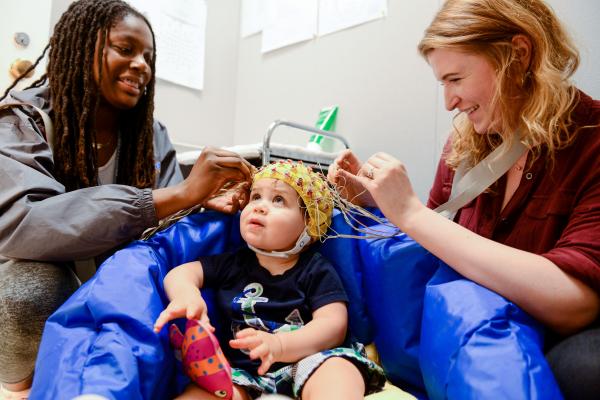 FPG Announces Paid Child Development Internships for Students at HBCUs
The UNC Frank Porter Graham Child Development Institute is accepting applications from sophomores and juniors at North Carolina's historically Black colleges and universities (HBCU) for paid summer internships in child development.
This internship program, coordinated by Betsy Ayankoya, MEd, FPG's equity, diversity, and inclusion officer, is open to students from racially and ethnically diverse backgrounds who are enrolled full-time in an undergraduate degree program at a North Carolina HBCU.
Ayankoya says the internship is an important way to enrich the field of child development with diverse perspectives and enhance the services provided to children and families from underrepresented backgrounds across the country.
"There has long been a mismatch in those who provide services in early childhood development and the diversity of children and families served. This internship program will open up the pipeline of providers by exposing our HBCU students to all the possibilities that can exist for them in child development careers," she says.
Underrepresented students have collaborated with FPG in similar programs, such as the Summer of Learning and Research program (SOLAR), a summer undergraduate research program at UNC in the biomedical sciences for rising college juniors and seniors from diverse groups.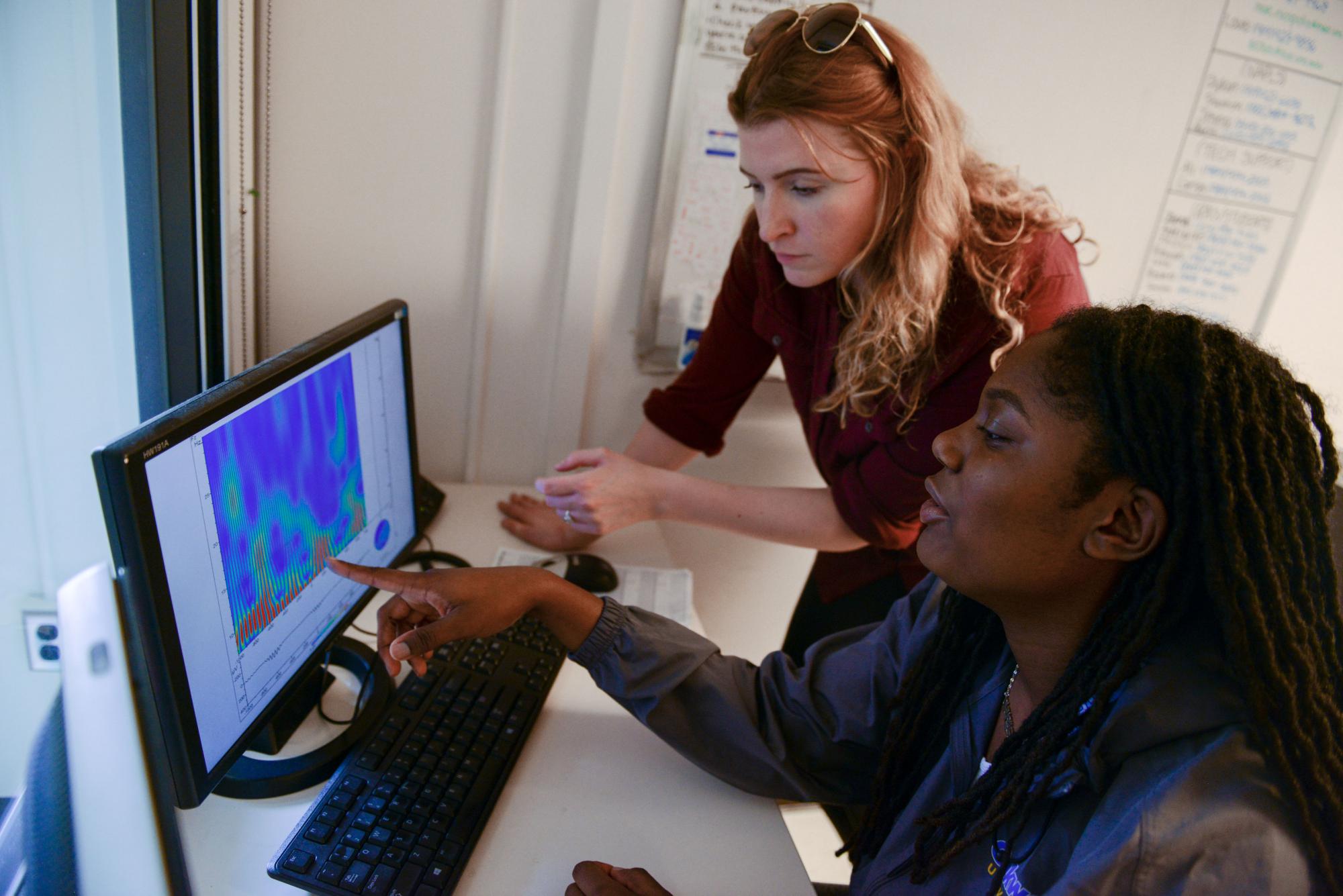 Arielle Moore, a biochemistry student at Oakwood University in Huntsville, Alabama, spent 10 weeks last summer in the Neurocognition and Imaging Lab of FPG Director Aysenil Belger, PhD, working with Belger and Alana Campbell, PhD, to collect, analyze, and present her own research data.
"My time in Dr. Belger's lab was nothing short of amazing. I spent much of my summer learning, collaborating, and developing meaningful relationships with the wonderful post-baccalaureates, student researchers, and staff in the lab. I plan to pursue an MD/PhD dual degree program, so to have had the opportunity to grow as a researcher in Dr. Belger's lab is priceless," she says.
North Carolina has the largest number of HBCUs in the country, Belger says, and FPG has the unique opportunity and responsibility to leverage partnerships with these valued institutions to build a more sustainable and diverse workforce.
"By the end of this year the majority of North Carolina's population under the age of 20 will belong to a racially, culturally, or linguistically diverse minority group," says Belger. "It is our commitment as an Institute to ensure that the much needed and valued diversity in our child care and education systems is reflected in the workforce that serves and interacts with our children across the state and nation."
Interns experience firsthand how FPG contributes to positive outcomes for young children and their families through research and evaluation, implementation, technical assistance, and policy engagement. They will also gain understanding of the importance of research, practice, and policy, as well as the interconnections and pathways between each of these areas of work.
Ayankoya says collaborating with our state's HBCUs broadens the reach of FPG's work and inspires underrepresented students to ask and investigate their own research questions.
"We know the participants in our internship program for underrepresented students will bring their own backgrounds and experiences," says Ayankoya. "We can learn from them, as well, as we help them find their voice in the world of child development and explore the contributions they will make to our world."
Apply here.