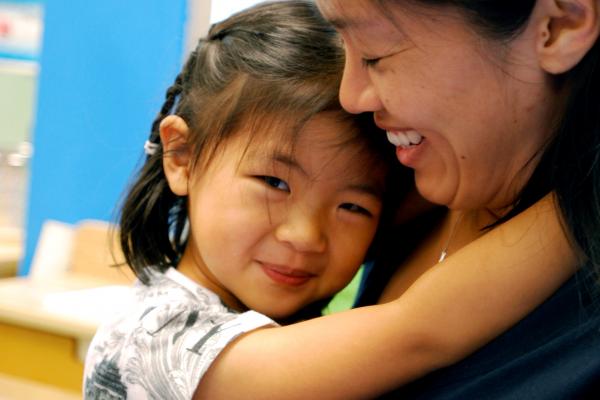 FPG Helps Evaluate Best Practices in Family Engagement for the Get Ready Guilford Initiative
Researchers at the UNC Frank Porter Graham Child Development Institute provided support for a literature review on engaging families for The Duke Endowment's Get Ready Guilford Initiative (GRGI), a multi-year program to improve outcomes for young children in Guilford County, North Carolina.
"Family Engagement and Collective Impact Initiatives: A Literature Brief," was authored by Todd M. Jensen, PhD, MSW, of UNC's School of Social Work with evaluation support from FPG's Allison Metz, PhD, Noreen Yazejian, PhD, and Kirsten Kainz, PhD.
As strong family engagement and parent leadership are shown to be critical for equitable population-level change that supports children's healthy development and school readiness, GRGI stakeholders sought experts to identify the rationale and best practices for family engagement in place-based, collective impact initiatives.
The core goal of the literature review is to provide evidence-based guidance for those who will oversee and execute efforts to engage families in the context of GRGI.
The Duke Endowment supports Get Ready Guilford Initiative in partnership with Ready for School, Ready for Life, an organization helping to lead the fight for better early childhood outcomes in Guilford County. Learn more about the initiative here: https://www.dukeendowment.org/our-work/get-ready-guilford-initiative.