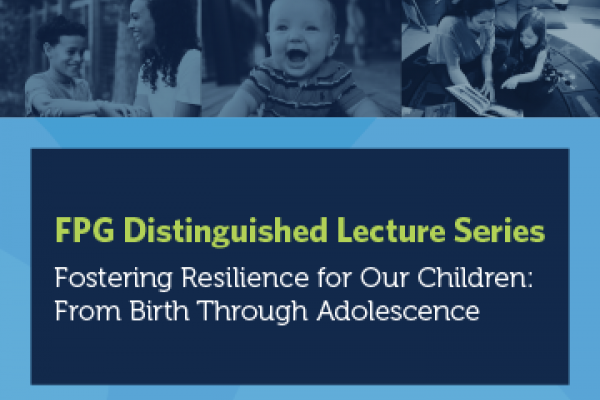 FPG Kicks Off 2020-2021 Distinguished Speaker Series September 23
The UNC Frank Porter Graham Child Development Institute invites the community to its first lecture in the 2020-2021 FPG Distinguished Speaker Series, "Fostering Resilience for Our Children: From Birth Through Adolescence," Sept. 23, 2020, at 3:00 pm. This year's series will take place virtually until further notice.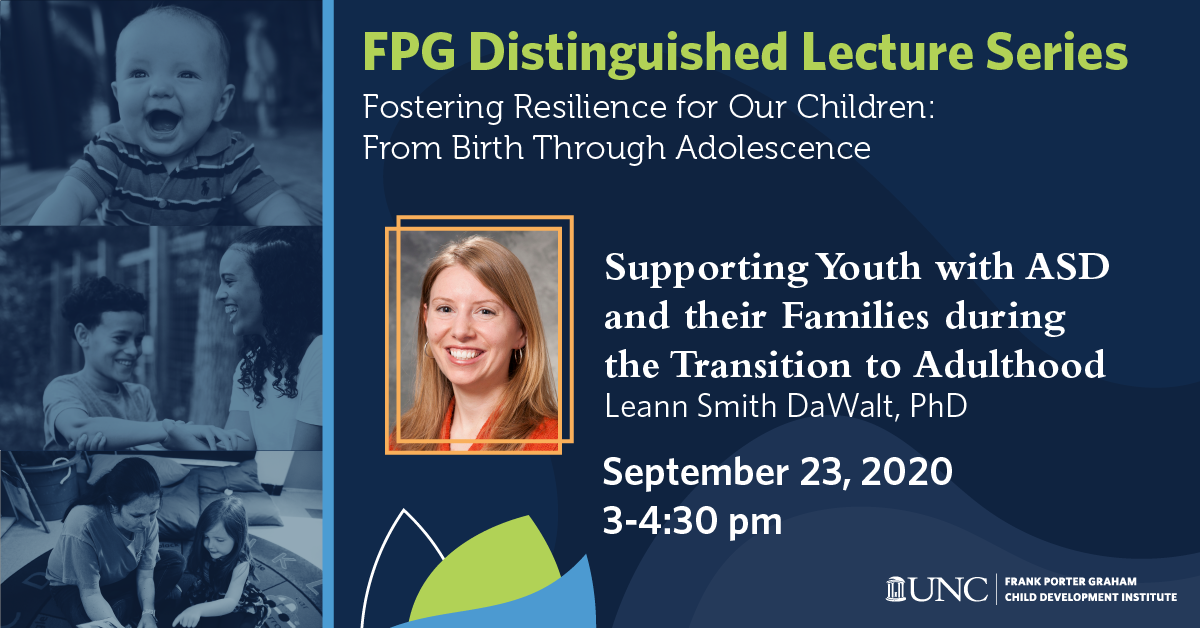 Leann Smith DaWalt, PhD, a senior scientist at the Waisman Center at the University of Wisconsin-Madison and director of the University Center for Excellence in Developmental Disabilities, is the first speaker in this year's series. DaWalt will deliver the lecture, "Supporting Youth with ASD and their Families during the Transition to Adulthood." Register here by Sept. 22 to receive access: http://go.unc.edu/dawalt
DaWalt's research focuses on the role of the family and community in supporting development for individuals with developmental disabilities such as autism spectrum disorder (ASD) across the lifespan. She has received funding from Autism Speaks, the U.S. Department of Education, and the National Institute of Mental Health to investigate developmental processes and psychoeducational interventions for youth and young adults with ASD and their families.
And coming in October, Joanna Lee Williams, PhD, will present "The Promise of Adolescence: Realizing Opportunity for All Youth." Learn more on our Events & Training page.