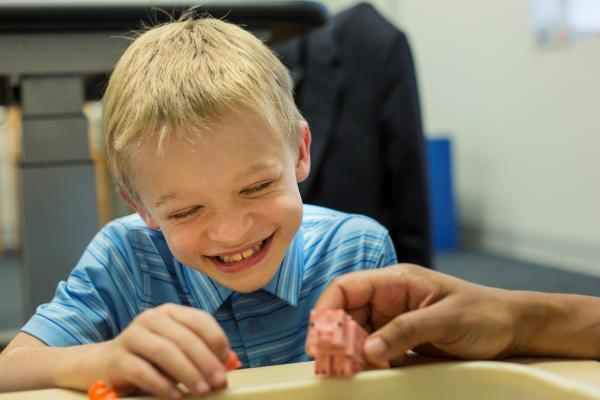 FPG Review of 30 Years of Autism Research Points to New Best Practices and Trends
Your support of the Clearinghouse will ensure that we can sustain and expand this important work.
Investigators at the UNC Frank Porter Graham Child Development Institute (FPG), who lead the National Clearinghouse on Autism Evidence and Practice, have completed an updated systematic review of literature related to interventions for individuals with autism spectrum disorder (ASD), uncovering new information on what practices produce positive outcomes for children and youth through age 22.
The life course for many individuals with autism, from infancy and into adulthood, can be challenging for them and their families. Investigators in the FPG Autism Evidence-Based Practice Review Team narrowed down 60,000 articles on ASD published between 1990 and 2017 to nearly 1,000 that met set standards for methodological quality for a new report "Evidence-Based Practices for Children, Youth, and Young Adults with Autism Spectrum Disorder."
The review provides updated information that the ASD research community can count on for credible, proven evidence that can help guide them in their work.
"We are always looking for practices that have proven impact, and our review identifies key new areas where researchers found positive gains for children, adolescents, and young adults with autism," says Jessica Dykstra Steinbrenner, PhD, advanced research scientist at FPG and lead author of the report.
Kara Hume, PhD, a faculty fellow at FPG and associate professor in the UNC School of Education, and director of this project says that, with such an abundance of research, finding out what works best and for whom can be overwhelming.
"This report is timelier than ever given the prolific research that's being done," she says. "We worked to synthesize all this literature into an accessible list of evidence-based practices that work great for children and youth."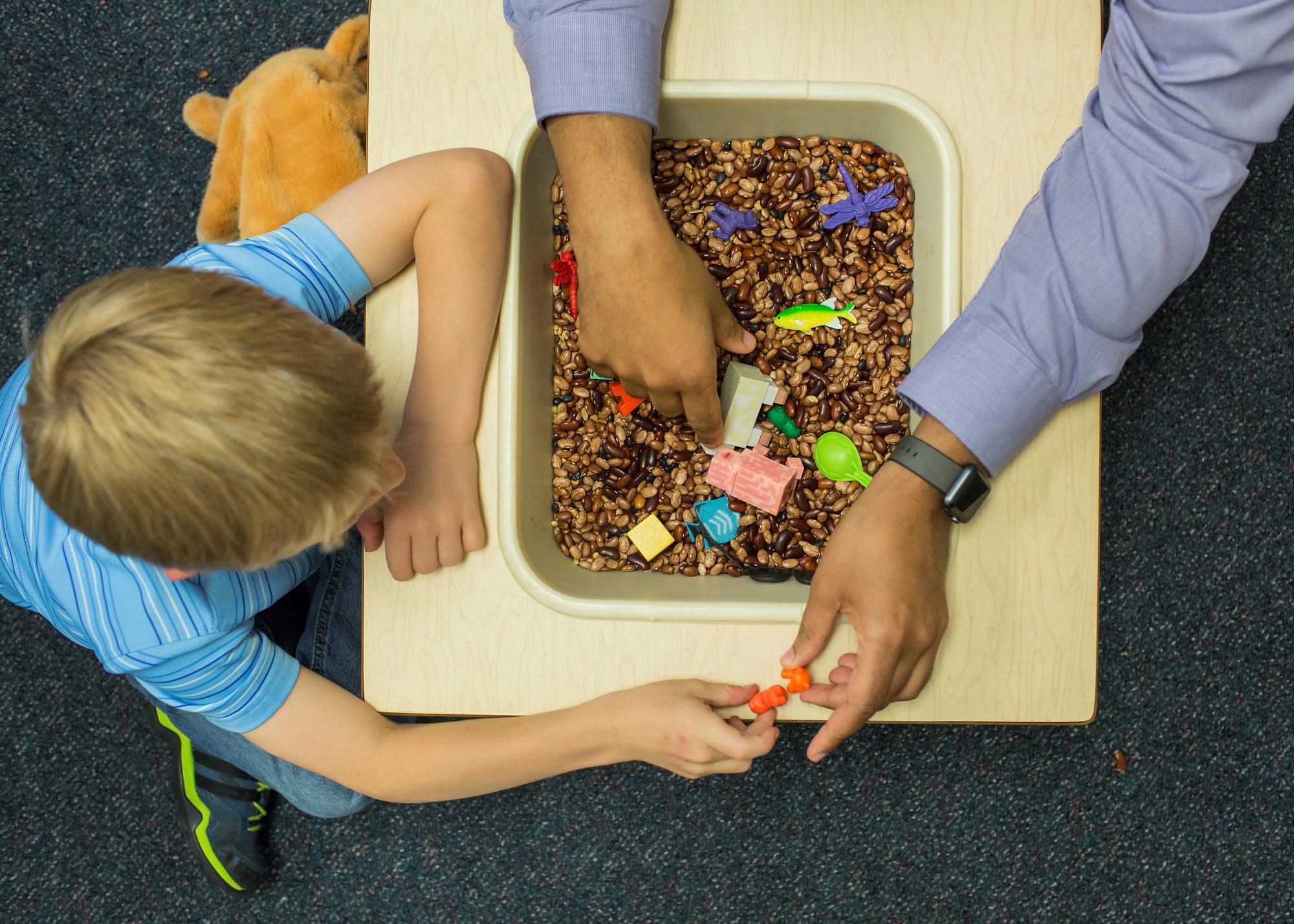 Since the last literature review published in 2014, more recent research includes evidence that shows the promise of improving mental health and increasing self-determination. The latest review identifies five new categories of practices that range from the use of music and rhythm, to the Direct Instruction Teaching Method of academic skills, to augmentative and alternative communication.
The increased prevalence of autism has intensified the demand for effective educational and therapeutic services, and researchers have responded with more robust intervention science than ever. Of the nearly 1,000 articles that met the rigorous standards for review, more than twice as many were published from 2010 to 2017 compared to the previous 20 years.
Reviewing the literature illuminated gaps that are worth exploring. While the more recent literature adds new data on the experiences of adolescents with autism, more research is needed on young adults between the ages of 19 and 22, as well as the experiences of underrepresented groups within the population.
"We have a lot of information on foundational practices that work," says Sam Odom, PhD, co-director of the project with Hume. "We want to really encourage the field to move toward the next steps, to give them a sort of road map. For instance, as we are serving diverse populations in the settings in which we work, we should make sure the practices we have are broadly reflecting the needs of all, and we don't have that yet."
To date, only the National Professional Development Center on Autism Spectrum Disorder (NPDC) at FPG and the National Standards Project at the National Autism Center have conducted comprehensive reviews of focused intervention practices for children and youth with autism. Other members of the review team include Kristi L. Morin, PhD, Sallie W. Nowell, PhD, Brianne Tomaszewski, PhD, Susan Szendrey, MOT, Nancy S. McIntyre, PhD, Şerife Yücesoy-Özkan, PhD, and Melissa N. Savage, PhD. A group of more than 200 reviewers from across disciplines related to autism, such as education, psychology, and the allied health sciences gave their time to help complete this work.
The group hopes that, with increased funding, FPG's Autism Focused Intervention Resources and Modules (AFIRM) project will be able to include these new evidence-based practices in their work to provide credible, user-friendly resources for parents, practitioners, and caregivers of those with autism.
Helpful Links:
Full Report—Evidence-Based Practices for Children, Youth, and Young Adults with Autism Spectrum Disorder
Additional Resources—National Clearinghouse on Autism Evidence and Practice
Contact:
Jessica Dykstra Steinbrenner, PhD, CCC-SLP
Advanced Research Scientist, Frank Porter Graham Child Development Institute
Adjunct Assistant Professor, Division of Speech and Hearing Sciences
919.962.3982