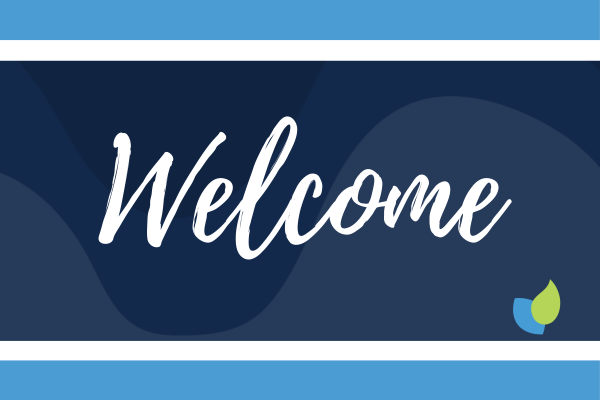 FPG welcomes new board members
The UNC Frank Porter Graham Child Development Institute (FPG) is pleased to welcome seven new members to its Executive Leadership Board, which was established in 2001 to guide the Institute in its mission to conduct research that makes a difference in children's lives, supports families, and informs public policy.
The Board is comprised of influential leaders who are knowledgeable about the most important challenges facing young children, their families, and the institutions that serve them. New members have backgrounds in leadership and administration, child and family advocacy, early intervention, education, pediatric medicine, and more. Their concern for underserved populations is a common thread. Membership Committee Chair Olson Huff, MD, shared that, "These talented individuals will join their fellow board members to lend their expertise, creativity, and diversity to guide the mission and support the vision of FPG as it continues to provide a brighter future for all children."
FPG Director Ayse Belger, PhD, acknowledges the important role board members play as both advisors and constructive critics. "FPG's Executive Leadership Board is an essential resource for our Institute. Board members provide critical guidance, networking prospects, and constructive framing for our work. They embody the diverse areas of expertise at the Institute and help us identify strengths and opportunities that will shape our next areas of growth and engagement," says Belger. "Board members lend their diverse voices and perspectives to key issues that shape child development—informing our work and reinforcing our commitment to equity, diversity, and inclusion in everything we do."
Incoming board members are:
Amy Stephens Cubbage, JD, is president of The North Carolina Partnership for Children, leading Smart Start, North Carolina's comprehensive early childhood system. She began her career as an early childhood teacher and then worked as a National Head Start Fellow for the Administration for Children and Families, consulted with early childhood education agencies, taught advocacy and leadership courses, and researched early childhood education. Most recently, she served in various roles at Teachstone, managing teacher coaching, training, and professional development, as well as public policy, legal, and strategy work.
Ashton Wheeler Clemmons, EdD, currently serves North Carolina's 57th House District in the NC General Assembly. She has taught in Durham and Guilford counties and served as principal of schools in Rockingham and Guilford counties, where she led the turnaround of one of the state's lowest-performing schools. She is an energetic and passionate advocate for better schools and job training programs, as well as policies that protect our health care, environment, and voting rights. She co-chairs the bipartisan, bicameral Early Childhood Caucus.
Charlene Wong, MD, is associate professor of pediatrics and associate professor in the Sanford School of Public Policy at Duke University as well as executive director of the North Carolina Integrated Care for Kids (NC InCK) model. She specializes in adolescent and young adult medicine and health services research. Her research and policy portfolio focuses on healthcare transformation and health-related behavior change, leveraging principles from behavioral economics and employing person-centered research and policy practices.
Deborah J. Johnson, PhD, is professor of human development and family studies and director of the Diversity Research Network at Michigan State University. Her research explores racially and culturally related development, parental racial socialization and coping, and cultural adjustment from early childhood through emerging adulthood, in both domestic and international children and youth. She is particularly interested in racial-ethnic identity development and coping skills as protective mechanisms of African American and other children in diverse settings.
Dipesh Navsaria, MD, is associate professor of pediatrics at the University of Wisconsin School of Medicine and Public Health. As a pediatrician working in the public interest, he blends the roles of physician, occasional children's librarian, educator, public health professional, and child health advocate. He has practiced primary care pediatrics in a variety of settings with a special emphasis on working with underserved populations. He is vice-chair of the Board of Directors for Reach Out & Read.
Julie Yates Cronin, JD, currently serves as assistant general counsel at the North Carolina Department of Health and Human Services, which manages the delivery of health- and human-related services for all North Carolinians. She advises the Department on regulatory compliance, litigation, policy and strategic initiatives, new program development, and risk management with a focus on child welfare, social services, public health, employment services, and child development and early education.
Rhodus Riggins Jr., MEd, is quality enhancement coordinator at the Education Quality Improvement and Professional Development Project (EQuIPD) at UNC Greensboro and adjunct faculty at Alamance Community College. He has over 30 years of experience in research, technical assistance, professional development, and evaluation. His interests include inclusion, quality supports for early care and education professionals, family engagement, social-emotional wellness, cultural competency, racial equity, and implicit bias. He is co-founder and co-owner of Bailey, Pullis, & Riggins LLC, a racial equity consulting organization.
Board Chair Elizabeth Pungello Bruno, PhD, is eager to welcome the new members to Chapel Hill in October at the Board's first in-person meeting since 2019. "I am absolutely thrilled that such amazing individuals have agreed to serve on the Executive Leadership Board. I very much look forward to working with them and the rest of the Board to support the Institute as it continues its work to improve the lives of young children and their families," says Bruno. Incoming board members will serve a three-year term ending June 30, 2024.
Also elected at the Board's recent meeting is Brian A. Boyd, PhD, who assumes the role of Chair-Elect for 2021-2022. Boyd has been a member of the Board since 2019. He will serve a two-year term as Board Chair beginning July 1, 2022.
Learn more about the Executive Leadership Board here.