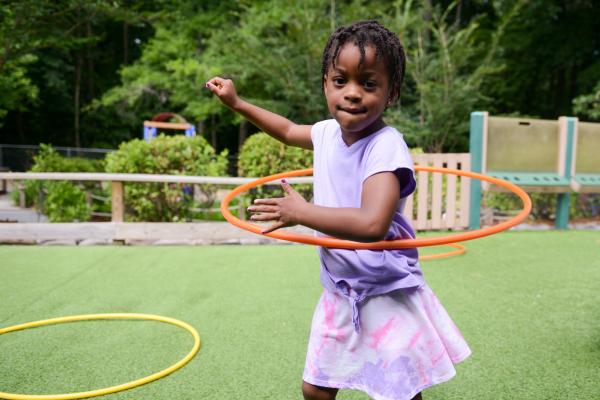 FPG Welcomes New Members to the Executive Leadership Board
Last month, the UNC Frank Porter Graham Child Development Institute welcomed ten new members to its Executive Leadership Board, which was established in 2001 to guide the Institute in its mission to conduct research that makes a difference in children's lives, supports families, and informs public policy.
The Board is comprised of influential leaders who are knowledgeable about the most important challenges facing young children, their families, and the institutions that serve children and families. Our new members have backgrounds in leadership and administration, child advocacy, psychology, social work, law, policy, and more. New board members will serve FPG for three years, until June 30, 2023, and graduate student board members Karen Hall and Liz Jaramillo will serve two-year terms, until June 30, 2022.
Emma Singletary Battle is president and chief executive officer of Market Vigor, LLC, a strategic consulting, e-commerce marketing and digital analytics firm. She also serves as the president and chief executive officer of Higher Education Works, a non-profit organization that advocates for support of North Carolina public universities and community colleges. She previously served in top roles at CRISP Agency, Red Hat, Inc., and Hanesbrands Inc.
Renée Boynton-Jarrett, MD, ScD, is a pediatrician and social epidemiologist and the founding director of the Vital Village Community Engagement Network. Her work focuses on the role of early-life adversities as life course social determinants of health. She has a specific concentration on psychosocial stress and neuroendocrine and reproductive health outcomes, including obesity and early puberty.
Karen Hall is a doctoral student in the School Psychology program at the UNC School of Education. She received bachelor's degrees in psychology and special education from Grand Valley State University and her master's degree in education with a concentration in curriculum and instruction from North Carolina State University. She has nearly 10 years of experience as an educator working in various roles in elementary education, special education, and more.
Maria Elizabeth 'Liz' Jaramillo is a doctoral student in Speech and Hearing Sciences at the UNC School of Medicine. She has bachelor's degrees in journalism and Latin American studies from University of Wisconsin-Madison and a master's degree in global health from Emory University's Rollins School of Public Health. Her primary focus is on service delivery for children with developmental disorders from culturally and linguistically diverse global populations.
Cheryl Polk, PhD, is a psychologist and chief program officer at Safe and Sound, an organization that has worked for more than forty years to partner with local nonprofits to prevent child abuse and reduce its devastating impact. She has a long record of success in translating research knowledge about programs that address families' needs from social services and high quality child care to mental health consultation and treatment.
Mark Testa, PhD, is distinguished professor emeritus at the UNC School of Social Work where he was Sandra Reeves Spears and John B. Turner Distinguished Professor. Previously, he was on faculty at the Universities of Illinois and Chicago, and director of the Children and Family Research Center in Illinois. He received the 2017 Social Policy Award from the Society for Social Work and Research and the 2006 Angel in Adoption from the Congressional Coalition on Adoption Institute. He is a fellow of the American Academy of Social Work and Social Welfare.
Rob Thompson is director of Early Childhood at the Blue Cross Blue Shield of North Carolina Foundation, where he leads the foundation's emerging early childhood program area. He spent more than a decade advocating for children's policy issues, including as deputy director of NC Child, an organization dedicated to advancing policies to benefit the state's children. His primary expertise is navigating the convergence of programs, policies, and politics.
Jonathan Todres, JD, is a distinguished university professor and professor of law at Georgia State University College of Law and a member of the Board on Children, Youth, and Families of the National Academies of Sciences, Engineering, and Medicine. His research focuses on children's rights laws and child well-being, child trafficking, human rights and the social determinants of health, and legal and cultural constructs of childhood.
Elizabeth Star Winer is a dedicated community advocate in health and education, serving in board positions for Nurse Family Partnership, Institute for Child Success, North Carolina Partnership for Children (NC Smart Start), Charlotte Center for Legal Advocacy, and Teen Health Connection. She is the founding trustee of the Winer Family Foundation, which concentrates on women's access to healthcare, social justice, and early childhood health and development.
Tracy Zimmerman is the senior director of external affairs at the NC Department of Health and Human Services, which manages the delivery of health- and human-related services for all North Carolinians. She has decades of expertise in leadership and administration, external affairs, public relations, and communications and marketing strategy. She has held senior positions at the North Carolina Early Childhood Foundation and the North Carolina Partnership for Children.