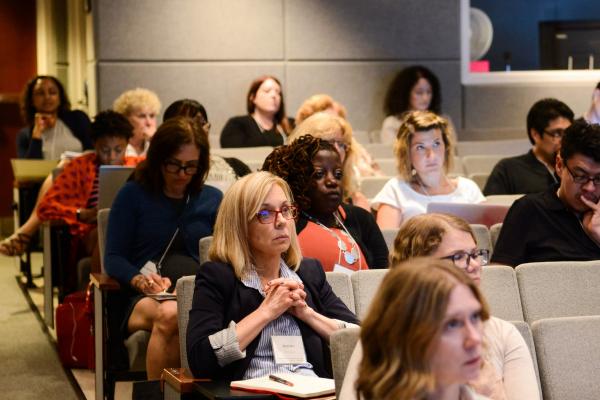 Implementation Science Summer Institute: "Bolstering the Work Force to Advance Change Effectively"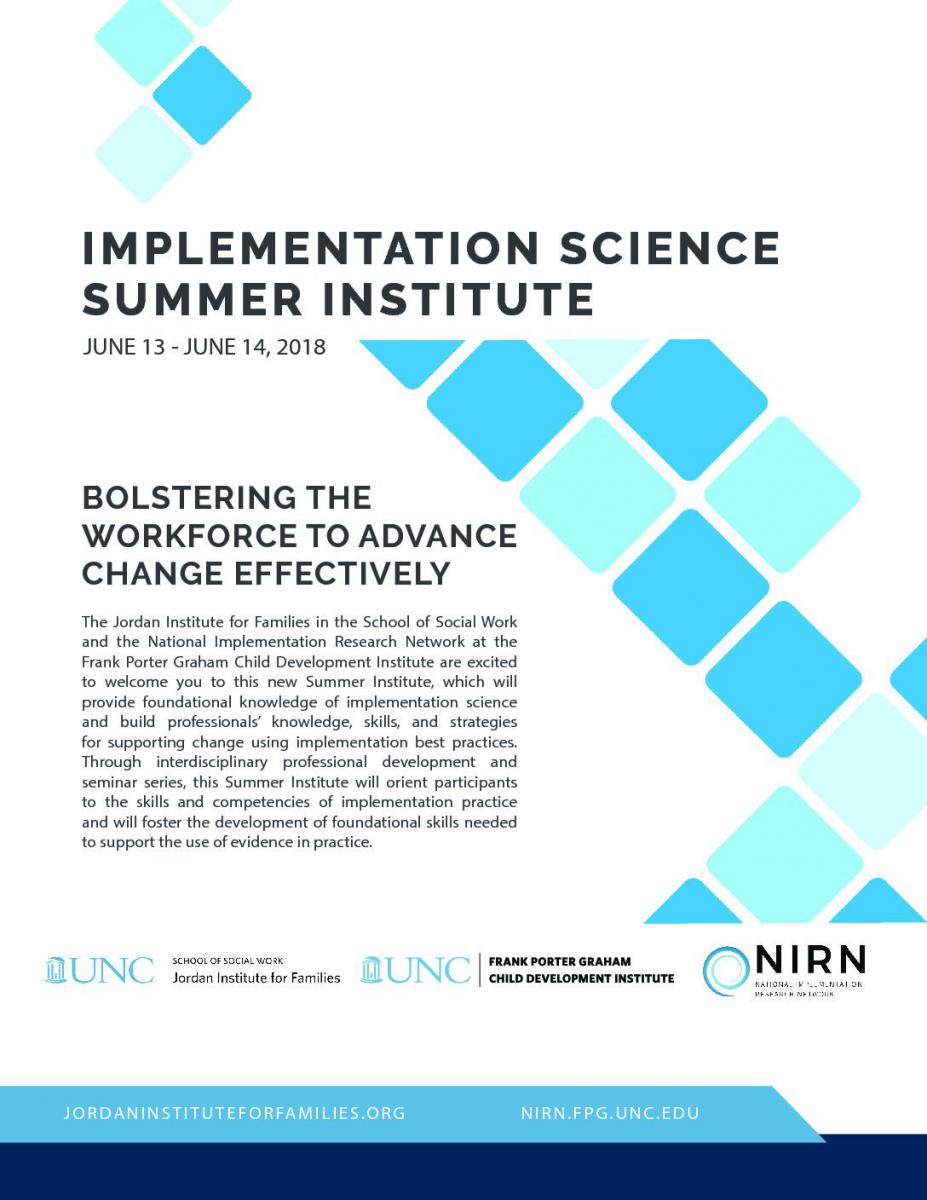 Co-sponsored by the National Implementation Research Network (NIRN) at the UNC Frank Porter Graham Child Development Institute (FPG) and the Jordan Institute for Families at the UNC School of Social Work, this event was the first of its kind. It brought together over 100 leaders in state and federal government, nonprofit organizations, health care, philanthropy, academia, and global work. The workshop event was designed for building capacity and sharing ideas across these multiple sectors, with the aim of fostering use of emerging science to support sustainable practice and systems improvements across communities to achieve improved and equitable outcomes for vulnerable populations. It was well aligned with FPG's mission to develop and use evidence to improve outcomes for children and families, as well as the mission of the Jordan Institute to extend social work training beyond the academy walls into communities.
The success of the two-day 2018 Implementation Science Summer Institute was reflected in full registration within two weeks of announcing the event and a wait list of over 50 people. Its importance in advancing implementation science to better address complex social challenges and issues of equity was recognized by UNC leadership who spoke at the event including Executive Vice Chancellor and Provost Bob Blouin as well as FPG Director Aysenil Belger and UNC School of Social Work Dean Gary Bowen. Support for the event was also provided by the UNC Schools of Education, Global Public Health, and Pharmacy. The event was co-chaired by Sarah Verbiest, director of the Jordan Institute for Families, and Allison Metz, director of the National Implementation Research Network. Videos of all plenary sessions, PowerPoint slides, and handouts can be found here.