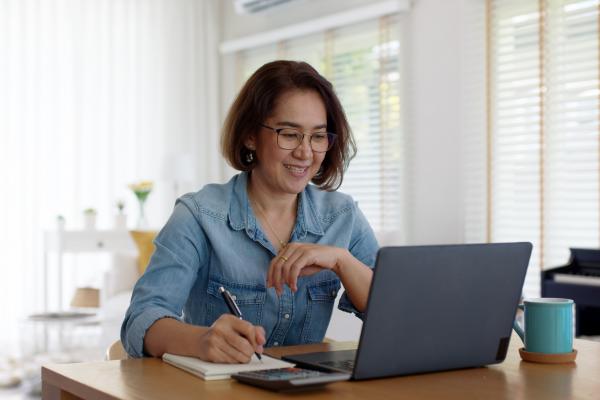 Interactive training expands use of evidenced-based practices for students with autism
To expand use of evidence-based practices for students with autism, the National Professional Development Center on Autism (NPDC) team has developed a virtual training for professionals who work with autistic students from pre-K through 12th grade. This training is based on the NPDC's professional development module, which is a research-supported model that promotes program quality and the use of evidence-based practices with fidelity. Information from the training can immediately be used by attendees in their own settings to support students' attainment of Individualized Education Program (IEP) goals.
 
In the interactive training, attendees—who will learn real-world application of these evidence-based practices—will develop an action plan for using these practices and techniques with the students they serve. At the completion of the training, participants will be certified in the NPDC Model and receive 1.6 hours of CEUs. Leading the training are Senior Research Scientist Ann Sam, PhD, who is the lead of the Research & Evaluation Division at the UNC Frank Porter Graham Child Development Institute (FPG) and Becky Dees, M. Ed., FPG educational consultant.
 
Each of the two-day training sessions, which will be offered June 29 and 30 as well as August 14 and 15, has capacity for 50 online participants. Providing the course online makes it available to professionals across the country and throughout the world. Session resources are geared toward any member of students' IEP teams, including teachers, paraeducators, administrators, school psychologists, speech and language pathologists, and occupational therapists. School districts and other organizations interested in registering 50 participants for an internal training, tailored to their needs on a date of their choosing, should send a request to: npdc@unc.edu.
 
The training will begin with creating high quality IEP goals for students that can be scaled and easily measured across the course of a year. Sam and Dees will then work with participants on selecting evidence-based practices to address IEP goals that are individualized to specific student needs. This will be followed by discussion of how to implement evidence-based practices for students with autism in classrooms.
 
Dees notes that the training focuses on areas of key need for students with autism, including social and communication skills, adaptive skills and independence, school readiness and academic skills, and interfering behaviors. "This interactive training will enable participants to return to their classrooms or work with educators with a specific action plan they can easily implement over the course of the coming year," she says.
 
"The NPDC model works well and has been shown to have positive outcomes for both teachers and students. We want to get this information out to a broad audience," says Ann Sam.
Sam was a co-principal investigator and Dees an educational consultant for a 2015 randomized control trial, which included 60 elementary schools, to examine the efficacy of the NPDC Professional Development Model. The study found that when schools used NPDC, teachers and educators were more likely to use evidence-based practices with fidelity, and students were more likely to attain IEP goals.
After receiving interest from the community and from learners in the Autism Focused Intervention Resources and Modules (AFIRM) who wanted more in-depth information, Sam and Dees decided to begin offering this training. Sam says that dissemination of information is important to her and Dees. "The NPDC model works well and has been shown to have positive outcomes for both teachers and students. We want to get this information out to a broad audience," says Sam. "We are excited about disseminating these evidence-based practices so those working with students can use these tools to impact lives."