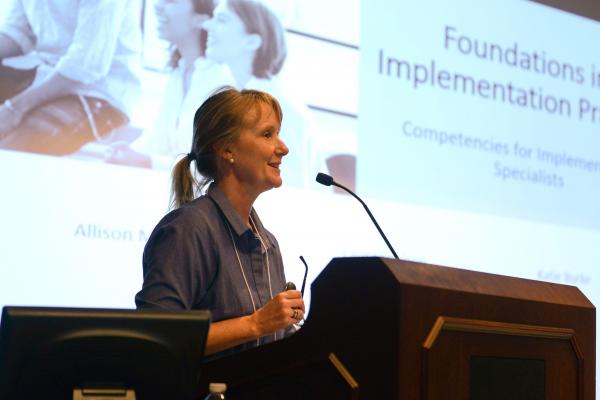 June 18 Virtual Session of the Summer Institute for Implementation Science Will Cover COVID
The National Implementation Research Network (NIRN) at the UNC Frank Porter Graham Child Development Institute (FPG) will host a free, virtual session of the 2020 Summer Institute for Implementation Science June 18, 2020, in partnership with the Jordan Institute for Families in the UNC School of Social Work. Register here: https://jordaninstituteforfamilies.org/event/impsci-institute-virtual-se...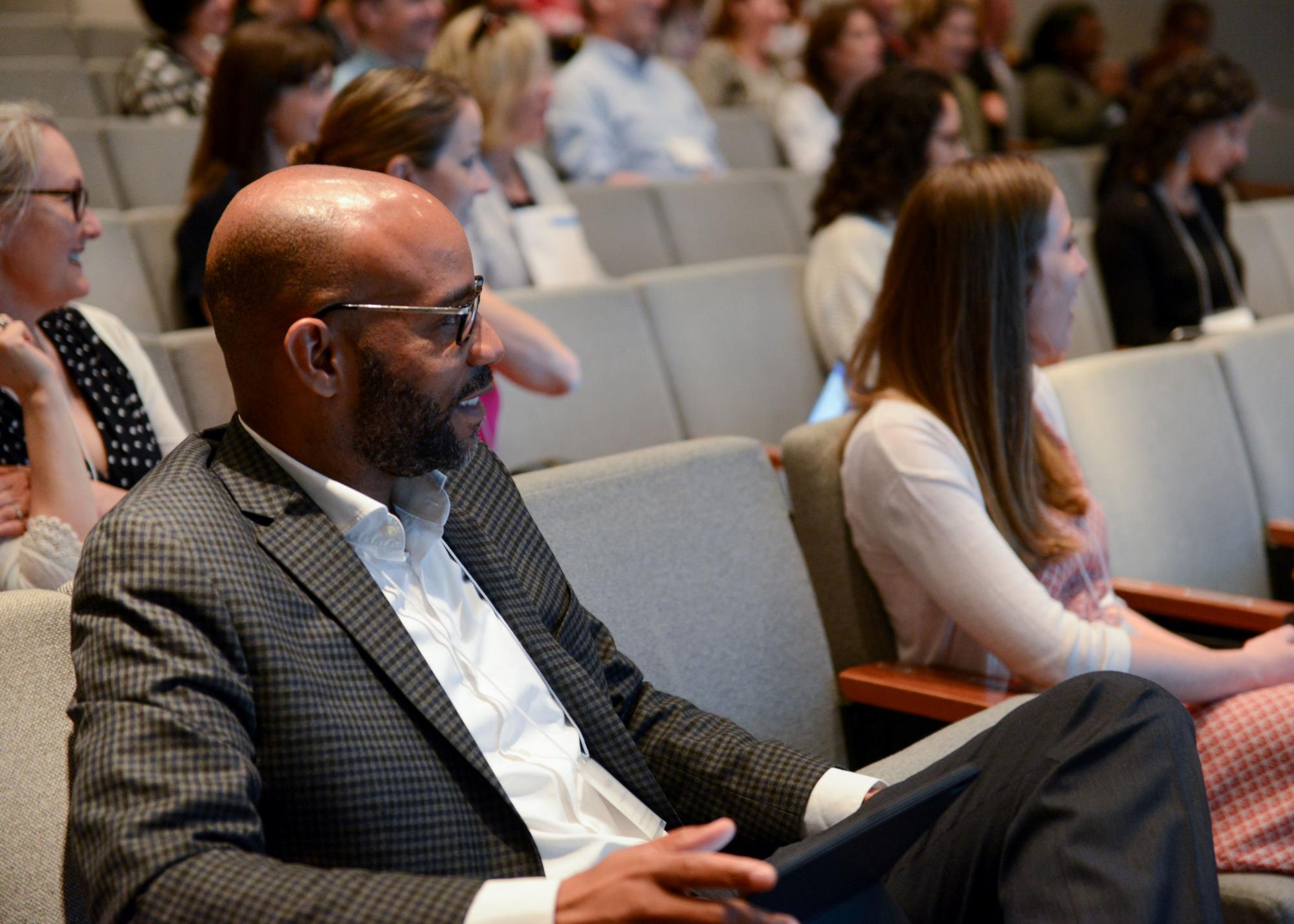 This popular in-person event has been postponed until December 2020, due the COVID-19 pandemic. Look for details on that event here: https://jordaninstituteforfamilies.org/event/impsci_summer_institute_2020/
Allison Metz, PhD, senior research scientist and head of the Implementation Division at FPG, and Amanda Farley, implementation associate, explain this week's virtual event.
How will this year's Summer Institute be different in light of the COVID pandemic?
The biggest difference will be a shift in schedule and format for this year's Institute, which will include multiple events. One of the many successes of our annual in-person Summer Institute has been the formation of a strong sense of community throughout the two-day event. With great respect for our participants and speakers and concern for their health, safety and well-being, we made a decision to postpone our in-person event to December 3-4, 2020, and to offer a free virtual learning event on June 18, 2020, to foster ongoing dialogue among this community during the COVID-19 pandemic. We will continue to assess the appropriate timing for an in-person Institute.
What are this year's goals, and what kinds of information will be shared?
The theme of this year's Institute is "Leading Change: Skills and Competencies for Supporting Implementation Practice to Achieve Equitable Outcomes." A unifying element of our annual Institutes is the promotion and cultivation of skills and competencies used by implementation support practitioners to support effective implementation and scaling of evidence-informed practices, programs, and policies to improve outcomes for people and communities.
Our virtual event on June 18 will introduce recent findings related to implementation practice skills and competencies and feature discussions on implementation support during this time of crisis. Our panel of international and domestic speakers will respond to critical questions regarding context, role, and relationships in implementation support practice such as:
How does context influence and impact implementation practice?
What is the role of implementation support practitioners, who may be internal or external to a system?
How do implementation support practitioners form relationships with their partners and help to create relationships within the communities they're working with?
Panelists will also share additional resources online, including a recent blog series—Leading with Principles: Reflections on Supporting Implementation during the COVID-19 Pandemic (https://nirn.fpg.unc.edu/implementation-practice).
Panelists will also reflect on the role of implementation practice in advancing equity.
This is the Institute's third year—what lessons have been learned so far about the kinds of issues participants are interested in?
Our Institute is unique for many participants—who often include public systems leaders and staff, implementation support practitioners, and implementation researchers—given its primary focus on the practice of implementation. More specifically, our participants, who are often providing external support to systems or internally supporting implementation of new interventions and initiatives, are interested in understanding how to effectively support implementation in their systems and communities. As a result, we strive to provide skill-based learning sessions for leaders and practitioners to facilitate shared learning about best practices and build the skills and competencies needed for effective and equitable implementation practice. This recently published article by our speakers, Bianca Albers, Allison Metz, and Katie Burke describes the role of implementation support practitioners in more detail (https://link.springer.com/article/10.1186/s12913-020-05145-1).
Our sessions explicitly focus on the role of implementation science in advancing equity and often include access to tools and resources that may be useful in implementation practice. Skills we focus on include: co-creation, in the form of co-learning, brokering, addressing power differentials, co-design, and tailored support; continuous improvement, in the form of assessing need and context, applying and integrating implementation science approaches, and conducting improvement cycles; and sustaining change, in the form of growing and sustaining relationships, building capacity, cultivating leadership, and facilitation.
What are the biggest things you hope participants will come away with this year?
We hope participants will leave this virtual learning event with new ideas, from both panelists and fellow participants, on what it means to provide implementation support to public systems and communities during a time of crisis. We want them to be able to consider their own use of the skills and competencies, and five principles—empathy, curiosity, commitment, methodical, transdisciplinary—which guide the work of an implementation support practitioner. We believe these competencies and guiding principles may be more critical in this time of crisis than ever before and will continue to explore critical questions, such as:
How is our practice changing during the pandemic?
What principles are we relying on?
What skills and competencies seem most important now?
What are we learning and observing from the communities and service systems we support?
What will we carry with us in a post-pandemic world?