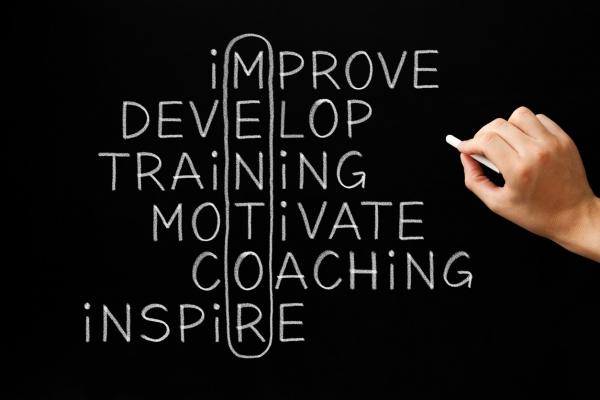 Mentoring early career researchers is critical at FPG
Recognizing the value of mentorship as a critical component to the success of its scientists, the UNC Frank Porter Graham Child Development Institute (FPG) offers a mentoring program for early career researchers. Program director Ron Seifer, PhD, who is also associate director for research at FPG, believes that research groups flourish by cultivating the next generation. He details three main goals of the program:
facilitating early career investigators to become well-supported, independent investigators capable of applying for and receiving project funding;
identifying mentoring teams for each of the participants; and
supporting peer interaction among early career investigators.
 
In the program, which is by application only, participants have a primary mentor, as well as other leading experts at FPG to whom they can turn. At the beginning of the academic year, each mentee creates an individualized professional development plan that is reviewed by their mentor. As mentees develop their goals, timelines, and strategies for reaching them, they can ask for guidance for their career development. Throughout the program, early career researchers work to expand their portfolio of research and/or implementation projects. Mentors provide advice on diverse topics, tailored to each mentee's needs, such as determining a research direction, locating collaborators, finding funding, and deciding on next career steps.
 
In addition to conferring individually with their mentors, all members of the early career cohort meet weekly. During this time, program leaders and invited guests cover topics such as applying for research grants, methodology, budgeting, research methods, and assessments. Program leaders also arrange for speakers on topics of interest to the participants and particularly emphasize to the cohort how they can establish collaborations with more experienced researchers. In addition, mentees have opportunities to share drafts of their grant applications in progress and receive feedback from Seifer and their peers during these meetings.  
Jessica Amsbary, PhD, who has been an FPG technical assistance specialist since 2021, has officially been in the mentoring program for two years. She appreciates getting to know FPG colleagues who are also early in their careers and expanding her network to colleagues beyond her team. She and her peers appreciate the opportunity to share resources, such as funding opportunities, and give one another constructive feedback on their writing, which improves their chances of getting funded. "Reading each other's proposals not only gives us the opportunity to think about how others' work could potentially lead to collaboration, it also helps us learn what else is going on in the field of early childhood," she says.
 
Amsbary's mentor, Ann Sam, PhD, a senior research scientist at FPG, is paying forward the mentoring she received while in the program. Sam, who is FPG's research and evaluation division lead, credits the program with facilitating her success and is excited to help early career researchers and scientists address challenges she faced 10 years ago.
"I appreciate FPG's support in mentoring our early career scientists to successfully pursue funding for their line of research, so they become leaders in the field," says Ann Sam.
Sam says she appreciates the value that FPG has put on mentorship of early career scientists and researchers. "We are in an environment in which we are all relying on grants," says Sam. "I appreciate FPG's support in mentoring our early career scientists to successfully pursue funding for their line of research, so they become leaders in the field." A mark of the priority that FPG places on this program is the funding it provides to mentee participants. The Institute funds five percent of each participant's salary so that they have time to devote to their line of research and attend the weekly meetings.
 
Seifer says that the program has been especially useful in the pandemic era as remote work has become commonplace, making it harder for newer FPG researchers to form peer and mentor relationships and see the career development pipeline in action. "Ordinarily, early career folks would just meet their colleagues in the halls and learn about their interests and skills," he says. "It's a lot harder now to knock on someone's door and say, 'Hey, could you work with me on this?" He says that the program teaches "the unwritten stuff" of becoming a professional investigator.
"I want mentoring to be a common experience for our younger researchers," says Noreen Yazejian.
 
Noreen Yazejian, PhD, a senior research scientist at FPG who directed the program prior to Seifer's tenure, serves as a mentor. "I want mentoring to be a common experience for our younger researchers," she says. "I see mentoring as a bidirectional relationship; I learn from these early career professionals―they help me grow, too."