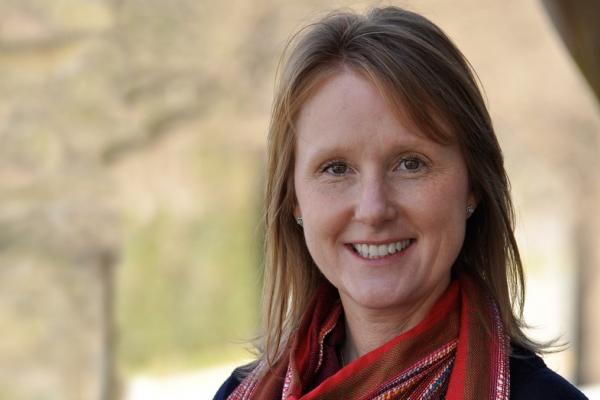 Metz to Appear on Panel Helping States Plan for Family First Act
Allison Metz, PhD, senior research scientist and head of the Implementation Division at the UNC Frank Porter Graham Child Development Institute, will appear on a panel for the webinar "Learn to Develop a Preventive Child Welfare Practice Model for the Family First Act," hosted by the Anne E. Casey Foundation on April 29, 2020, at 1:00 pm EST.
The webinar will cover how states and counties can align a preventive child welfare practice model with the Family First Prevention Services Act (FFPSA). The event is part of the foundation's Leading With Evidence webinar series, which focuses on how child welfare leaders, researchers, and program developers can work together to further the use of evidence in the child welfare field.
FFPSA restructures how the federal government spends money on child welfare, reallocating money previously used in foster care to earlier in the process so children who are candidates for foster care can access critical services that may prevent out-of-home placements. Metz says the act is one of the most important legislative acts in child welfare passed in decades, and the discussion fits well within the work of FPG's mission to bridge research, policy, and practice.
"Our goal is to help states figure out what it will look like for them to prepare for this and how they can develop a Family First plan by drawing on research and examples from existing practices, as well as effective implementation," says Metz.
In the webinar, Metz and co-panelist Jacqueline O. McKnight, deputy director of child and family services with Mecklenburg County (North Carolina) Department of Social Services, will discuss Putting Family First, a paper that helps child welfare agencies develop a preventive practice model that addresses the unique needs of local families while ensuring quality, implementable programs and practices.
The paper was co-authored by Metz, along with other FPG authors Leah Bartley and Amanda Farley.
Webinar participants will learn about:
core elements of a well-defined preventive practice model;
how evidence-based case management builds trust and relationships with families;
the role of leaders in thinking about preventive services; and
how a local child welfare leader is putting these ideas into practice amid the challenges of the COVID-19 pandemic.
The first goal of child welfare is a child's safety, says Metz, and children are often placed in foster care to secure a safe environment. However, sometimes children are removed simply because they need services. This act helps them access those services without removal, which can be traumatic and have negative mental health and educational outcomes.
"This act seeks to find support for child welfare agencies to be able to have other pathways of retaining services for children and families," she says. "A sense of permanence, when possible, in the life of children can lead to better educational, social, and emotional health."