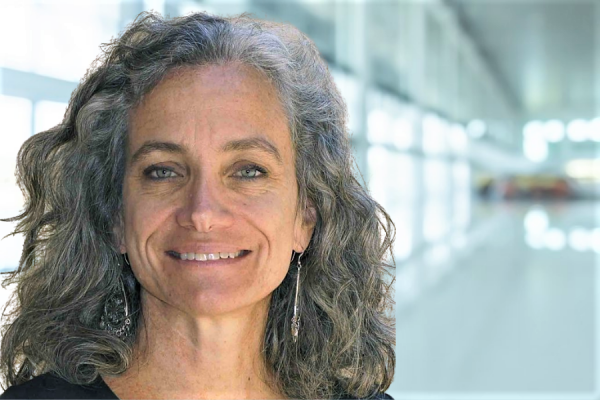 New book from mindfulness expert teaches self-compassion for teens with ADHD
This spring, Karen Bluth, PhD, director of the UNC Frank Porter Graham Child Development Institute's Program on Mindfulness and Self-Compassion for Families, published her second book on mindfulness and self-compassion for teenagers in a year, this time focusing on the particular needs of teenagers with attention deficit hyperactivity disorder (ADHD).
"Mindfulness and Self-Compassion for Teen ADHD: Build Executive Functioning Skills, Increase Motivation, and Improve Self-Confidence," coauthored by Bluth and Mark Bertin, MD, a developmental pediatrician on faculty at New York Medical College, was published May 1, 2021 and is a title in the Instant Help Solutions Series from New Harbinger Publications.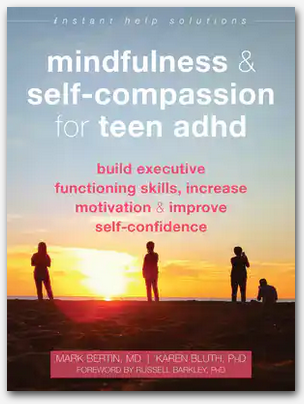 "Teens with ADHD may have had experiences with the adults in their lives trying to, with good intentions, steer them in the right way. Because they've had this their whole lives, they can end up with a lot of internalized negative feelings, like, 'I'm not good enough. Why am I not like other kids?'" says Bluth. "That comes with lots of frustration and lots of self-judgment."
This new book includes specific tools and exercises directed at mindfulness and self-compassion that can encourage teens with ADHD who might struggle with time management, following through on tasks, or organization. The book can help them learn to slow down, pay attention to impulses, and take notice of the stimuli that can be interfering in their lives.
One self-compassion exercise included in the book asks the reader to imagine how they might talk to another teen with ADHD. This targets issues of diminished self-worth that come with wondering why certain tasks are harder for teenagers with ADHD than they seem to be for other teenagers.
"Say you've encountered something in your life that is difficult, such as, you've forgotten to turn your homework assignment in, which is something commonplace for kids with ADHD. You're feeling very self-critical. So, what would you say to another teen? Can you say that to yourself?" says Bluth.
Throughout the pandemic, the Program on Mindfulness and Self-Compassion for Families has offered multiple online self-compassion courses for all ages, and often the participants have included teens with ADHD. She says the self-compassion piece is particularly powerful for this age group.
"It's eye-opening for kids to realize that they can be successful without beating themselves up. This is true of kids with ADHD and without. They can be successful without being constantly self-critical. In fact, that hampers them from being able to get done what they want to get done."
In the fall, the program started a popular new virtual class for children ages 7 to 10 in tandem with a parent, which can help build communication between parents and children at an important age.
"People ask me a lot, 'How can I help my child?' Well, the way you can help your child most is by modeling self-compassion," says Bluth. "The parents think that they're doing this kind of class to help the child, but the parents are really getting just as much out of it."
Bluth says that life will never be without its stresses, but that learning to be self-compassionate throughout that stress can be transformative. Her team currently has a study underway that also focuses on mindful self-compassion for transgender and gender-expansive teens to evaluate whether these tools can help these teens to manage stress and improve their well-being.
The teens participate in online surveys, an eight-session online course with other transgender and gender-expansive teens, and a post-course interview. The study is currently in its third cohort, and Bluth says preliminary data is promising.
"Pre-class and post-class, we're seeing big changes in measures like thwarted belongingness and perceived burdensomeness, which are both associated with suicidality. We're seeing significant decreases in depression and anxiety, and increased mindfulness, self-compassion, life-satisfaction, and resilience."
Belonging is a basic human need, says Bluth, and teens want what all humans want, which is to be accepted. Intervening during adolescence can change the trajectory of adulthood, so it is a critical time for mindful self-compassion.
"Teens, in particular, want acceptance by their peer group. And trans teens often are made to feel different, and they're not always accepted by their peer group. The messages they get in our study are that you are absolutely fine, and a worthwhile, valuable human being, the way you are as a trans teen. You can love yourself and support yourself, and you're totally deserving."
Learn more about our Program on Mindfulness and Self-Compassion for Families.