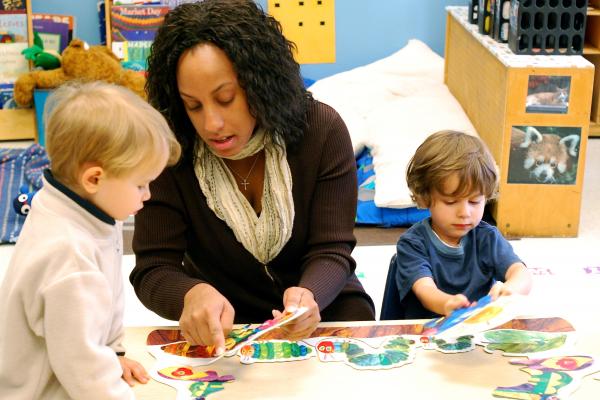 New Partnership With DEC Will Support CONNECT Modules and Courses
The Division for Early Childhood (DEC) of the Council for Exceptional Children (CEC) is happy to announce a partnership with the UNC Frank Porter Graham Child Development Institute (FPG) to host both the CONNECT modules and courses on the DEC website. This partnership is made possible with funding from the U.S. Department of Education, Office of Special Education Programs (OSEP) through the Early Childhood Personnel Center (ECPC). The partnership will ensure that CONNECT modules and courses remain available and accessible to the field in 2019 and beyond.
The free CONNECT modules are designed for faculty and professional development providers to support practitioners in becoming confident in including children with disabilities. Each module is focused on a particular research-based practice with an emphasis on inclusive settings and meeting the needs of diverse learners. They are designed to build early childhood practitioners' critical thinking skills. These free modules have over 4.6 million pageviews from users all around the world.
Additionally, the CONNECT courses are based on rich content and an innovative 5-Step Learning CycleTM with an engaging and interactive approach to online learning for early childhood practitioners. These online courses provide practitioners with the opportunity to earn continuing education unit (CEU) credits in a self-paced, self-guided environment, and are offered at a low cost.
In the months to come, the software and content of both the modules and courses will be upgraded and revised to ensure the content is easy to use, as well as current. In the spring of 2019, the new CONNECT website address will be released through the DEC E-COMMUNICATOR and other communication methods.
Contact:
Chih-Ing Lim
UNC Frank Porter Graham Child Development Institute
919.843.5553
chih-ing.lim@unc.edu