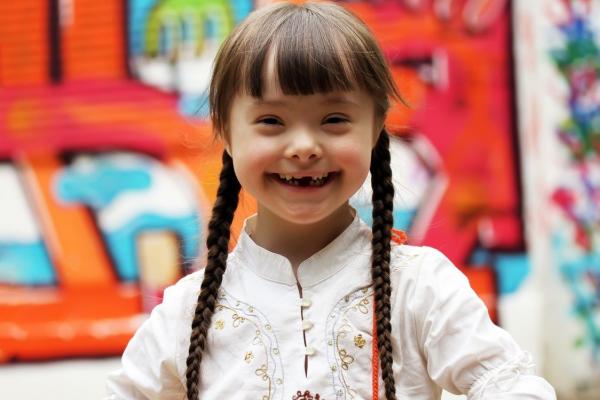 Register Now for the 20th Annual National Early Childhood Inclusion Institute
Registration is now open for the UNC Frank Porter Graham Child Development Institute's 20th National Early Childhood Inclusion Institute, to be held May 5-7, 2020, in Chapel Hill, NC at The William and Ida Friday Center for Continuing Education.
For 20 years, this popular three-day conference has been the premier educational opportunity for early childhood development professionals to come together to learn, share, and problem-solve about inclusion for young children. Registration often fills up early. Click here to register now.
The Inclusion Institute draws professionals from across the nation and around the world to Chapel Hill to:
learn about the latest research findings, models, and resources that guide inclusive policy, professional development and practice;
develop collaborative relationships and cross-agency systems that support early childhood inclusion; and
have the opportunity to meet, learn from, and problem solve with peers.
The 2020 conference will include world-class experts on trauma and resilience, working with children who exhibit challenging behavior, the importance of inclusion in STEM, and more, including opportunities to reflect. Continuing education credits will be available.
Bethany Van Delft Moffi, a comedian, storyteller, and parent advocate active in the special-needs community, will deliver the keynote address: "The Importance of Stories in Family Engagement and Advocacy." A regular host for "The Moth" live storytelling events, she shared her postpartum experience in a Moth event that garnered more than 15 million views and was included in The Moth's book "All These Wonders."
Tracey West, PhD, an advanced technical assistance specialist at FPG, coordinates the National Professional Development Center on Inclusion and chairs the National Early Childhood Inclusion Institute. Inclusion in early childhood sets the stage for living a full and inclusive life, she says.
"All children and adults should have the opportunity to be an integral part of their schools and communities," says West. "Inclusion is the first step toward a society that not only accepts, but also celebrates, differences and acknowledges that everyone brings their own strengths and challenges to the table."