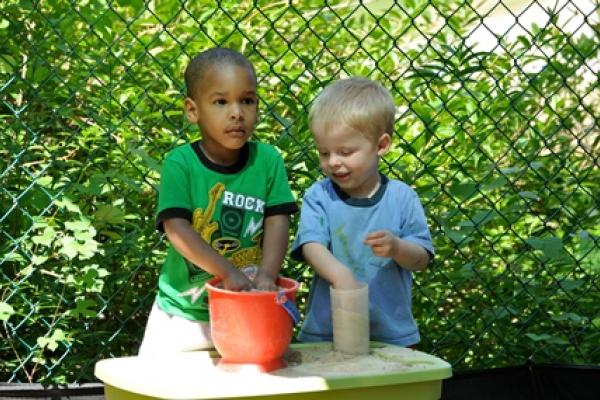 Research and Resources: The New Edition of FPG eNews
Disability Services Newsletter explores supporting children who are dual language learners with disabilities or suspected delays
You can find resources and tips in the June issue of the Disabilities Services Newsletter...
Babies make the link between vocal and facial emotion
This news and more are in the July issue of Baby Talk...
Learn anything from A to Z through the ECTA Center's amazing catalog of content
From abuse and neglect to the Zika virus courtesy of FPG's Early Childhood Technical Assistance Center, it's all right here...
Earn CEUs through CONNECT Courses
Explore the challenges faced each day by people working with young children and their families in a variety of learning environments and inclusive settings through this series of self-paced and self-guided courses...
Free guide offers 10 Ways to Promote the Language and Communication Skills of Infants and Toddlers
Over a quarter of a million people have read FPG's simple strategies to ignite early communication...
FPG provides free instruction on evidence-based practices for toddlers with autism
Several focused intervention practices work with toddlers with autism, and you can access these online modules explaining the most effective interventions here...
CSESA creates the Secondary School Success Checklist
To support teams in identifying priority goals related to independence and behavior, transition, social competence, and academic skills, FPG's autism team has developed this popular checklist...
ECTA Center offers a free Early Childhood Research & Reference Portal
You can access a wide variety of primary sources, research information, and reference materials for individuals at all levels of the system through this great portal...
Language supports academic and social success
Not only does a child's use of vocabulary and grammar predict future proficiency with the spoken and written word, but it also affects performance in other subject areas according to this new study...
What does racism look like?
As part of an ongoing public awareness campaign on racial equity, FPG's award-winning Committee on Race, Culture, and Ethnicity has published this popular new resource...
Here's everything you need to know about self-regulation
A new brief on self-regulation in Native communities is included with 4 reports, 7 briefs, and a series of snapshots that cover all phases of development; you can access all of it right here...