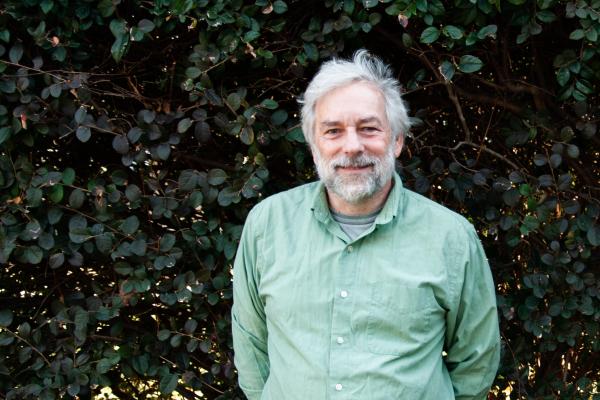 Seifer Seeks to Bring Groundbreaking Research to National Prominence
Ronald Seifer, PhD, says his career has been a series of happy accidents. After more than 30 years at Brown University, such a happy accident was feeling a call to come south.
A developmental psychologist who most recently served as Director of Research at E. P. Bradley Hospital in Rhode Island, the nation's first neuropsychiatric hospital for children, he has joined the UNC Frank Porter Graham Child Development Institute as Associate Director for Research.
"Most of my work has had to do with children and families and how young children develop amid adversity. Over time, I had evolved from being a pure behavioral researcher into working with state government on how to implement best practices as well as bringing research out to the community instead of the laboratory. This fits well with the mission of FPG."
Since his graduate school days, he'd thought of FPG as a true center of excellence for child development research. Originally from New York, Seifer has spent most of his career in Rhode Island as a professor of psychiatry and human behavior at Brown University. He received his PhD in developmental psychology from the University of Rochester in 1981 and spent eight years at the Institute for the Study of Developmental Disabilities at the University of Illinois in Chicago before arriving at Brown in 1986.
"When I saw the announcement that they were looking for someone to lead their research efforts, I thought about those series of accidents that make a career, which is something I tell trainees all the time. I'd been at Brown for 30 years, and in FPG I saw an opportunity to continue building the already strong research profile of a place that does great work and that I admire."
With a mix of senior and junior investigators at FPG, Seifer sees opportunities to build more meaningful mentorship activities among scientists and help the institute gain an even stronger level of national recognition for the impact its research makes in early childhood development.
This is a transformative time for the work of FPG, particularly in the study of issues related to early adversity, says Seifer. He is interested in how family and school experiences integrate with biological processes, considering genetics, neurological functioning, and immune system functioning.
"We have the technology to investigate these elements much more than we used to, and we have investigators already doing many components of this work. I want to continue shepherding the work of FPG into the leading edge from both a national and international perspective."
There are more and more children in this country who are growing up under difficult circumstances in their family and economic life. Children across the world are growing up in war zones and in places that lack strong environmental supports for child development, he says.
"What are the ways in which we can help children and communities adapt under circumstances that aren't ideal, and from a policy perspective, how can we work to develop resources so that we can make these elements of adversity less prevalent?"