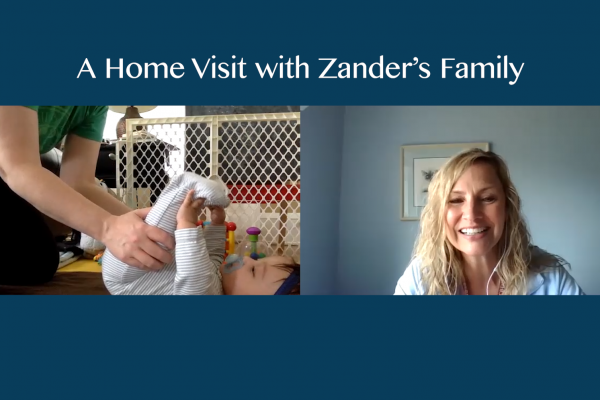 Videos Offer Support for Virtual Home Visits as the COVID-19 Pandemic Continues
As the COVID-19 pandemic has moved many face-to-face intervention services from in-person visits to the virtual environment, practitioners have been left with questions.
'What do I say?'
'How can I provide help without adding to a family's stress?'
These are the kinds of questions covered by a collection of videos from the UNC Frank Porter Graham Child Development Institute's Early Childhood Technical Assistance Center (ECTA) as their technical assistance specialists work to support both families of young children with disabilities and their practitioners in successful virtual visits. The videos were produced by Larry Edelman and represent a collaboration with state and local partners across the country.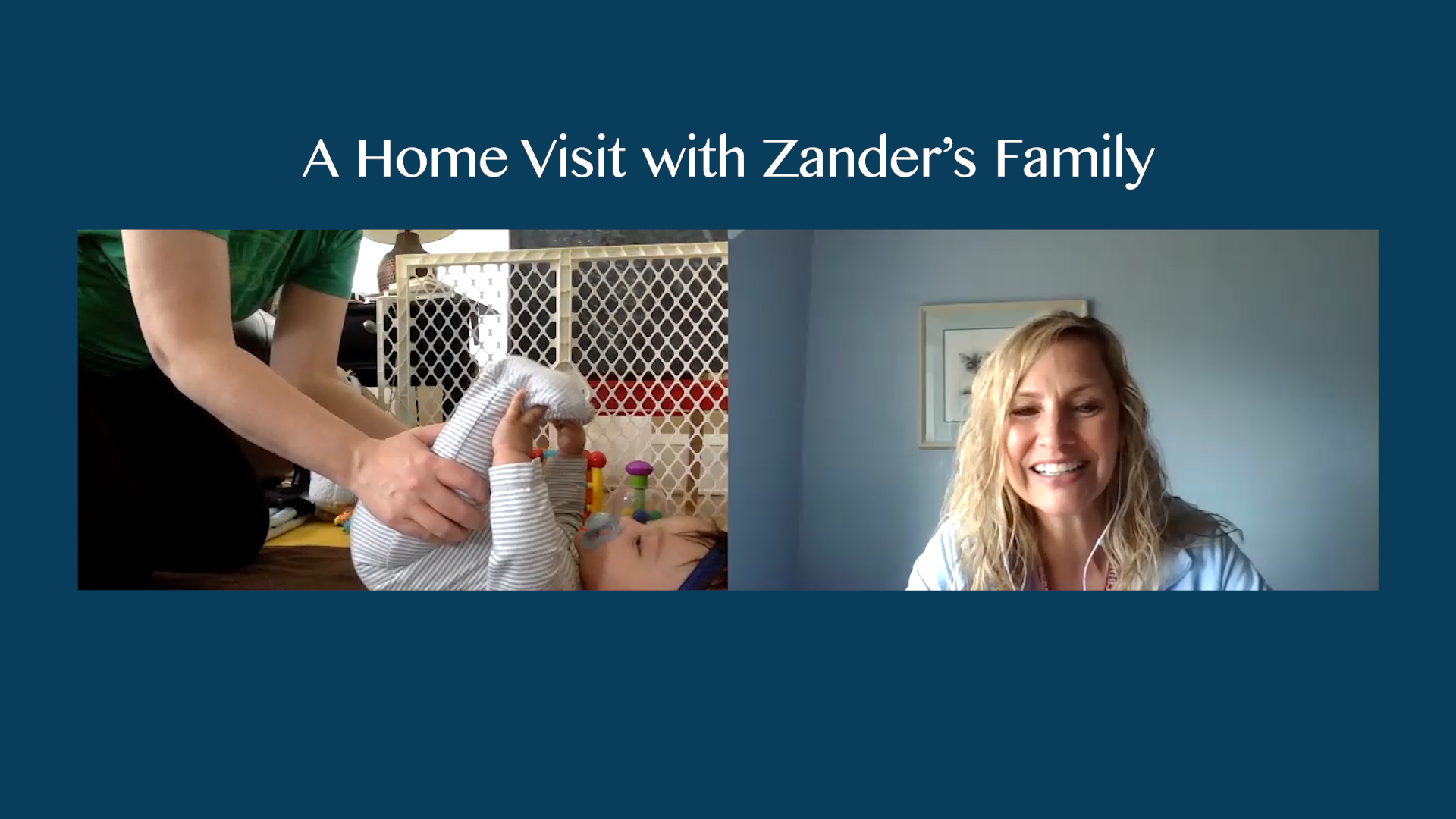 Many young children with disabilities rely on services from interventionists such as occupational or speech therapists to support their growth and development, says Christina Kasprzak, MA, who leads the Technical Assistance division at FPG. The pandemic has presented a learning curve for both providers and parents, and, as remote service delivery won't be going away anytime soon, it's vital to provide those educators and therapists with ways to enhance their technological skills and embed instruction into everyday family routines and activities.
"Increasing people's skills in virtual learning is a huge priority right now as we support families and kids during the pandemic. We've worked to create resources and guidelines that not only offer support for how practitioners can best use technology to serve children, but also what parents can expect from the process," she says.
One of the most recent videos focuses on preschool remote learning during the pandemic, with preschool providers discussing how they reached out to families, provided both asynchronous and synchronous activities, delivered individualized services, and supported children with Individualized Education Programs (IEPs). A companion video guide also breaks down the contents of the video with handy time codes to find sections most useful to the viewer.
ECTA has produced a series of videos on supporting families that highlights both parents and providers, such as "Supporting Grayson's Family," in which an interventionist highlights key strategies for focusing on all family members and how to embed intervention into everyday routines, and Grayson's parents describe how the home visits they receive via video conferencing engage and support the entire family during the COVID-19 pandemic.
Parents, providers, and administrators have reached out with positive feedback that shows how much this type of guidance is needed right now and will likely still be needed as remote learning continues through the fall, says Kasprzak.
An administrator from the Iowa Department of Education wrote, "I have spent many hours on emails and in meetings the past few weeks over COVID-19. States are scrambling to figure out how to provide early intervention. This video takes these crazy times and makes our work seem very doable. You all exhibited great calmness, and your direct, clear messages are well organized and thoughtful. This truly felt like the calm in a storm. I appreciate the work and time you each contributed to make this happen."
"Thank you so much for doing this work during this difficult time," wrote a speech-language pathologist (SLP) from Vermont who provides early intervention (EI) services. "Being one of those providing EI SLP services via telepractice, it's good to know that I fit in mostly with what these folks are recommending and doing. Always good to verify. I really appreciate the time and energy you give to produce these videos."
These services are a good example of what is at the heart of the Technical Assistance division, says Kasprzak. The division is dedicated to building system capacity to implement evidence-based practices and, ultimately, ensure optimal outcomes for children with disabilities and their families.