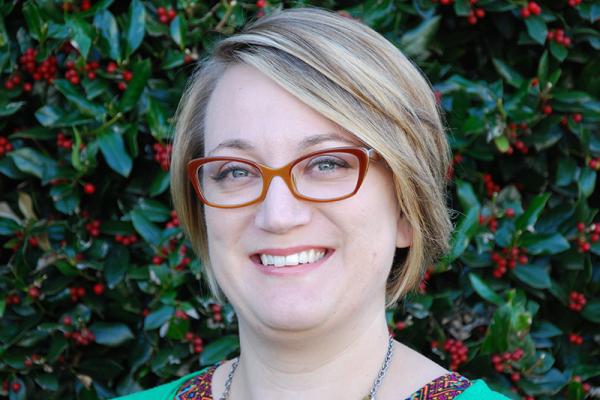 Vinh Begins Leadership Role With Division for Early Childhood Executive Board
Megan Vinh, PhD, an advanced technical assistance specialist at the UNC Frank Porter Graham Child Development Institute, is this year's president of the executive board for the Division for Early Childhood (DEC) of the Council for Exceptional Children.
Her term as president, which was preceded by terms as vice president and president-elect of the board, began July 1, 2019. DEC is one of 17 divisions of the Council for Exceptional Children, the largest professional organization dedicated to improving the educational success of individuals with disabilities and/or gifts and talents.
The mission of DEC is to promote policies and advance evidence-based practices that support families, and enhance the optimal development of young children (0-8) who have or are at risk for developmental delays and disabilities. "DEC is an international membership organization for those who work with or on behalf of young children with disabilities and other special needs, and their families. This is what drives my involvement and commitment," said Vinh.
The division's executive board functions to help DEC fulfill its purpose in the following ways:
connecting with owners (DEC members and community stakeholders) to learn their values and goals;
translating outcomes into policy and setting DEC's ethical and practical limitations; and
monitoring DEC's progress toward desired outcomes and compliance with necessary policies.
At FPG, Vinh provides leadership, technical assistance, and evaluation support for the improvement of statewide early intervention and early childhood special education services, working to increase the implementation of effective practices and enhance outcomes for young children and their families. She specializes in program evaluation and systems change around access and equity issues, such as reducing suspensions and expulsions from educational programs, increasing high-quality inclusive opportunities, and including young children with disabilities in STEM activities.
Vinh is a member of the leadership team for the Trohanis Technical Assistance (TA) Projects and serves as the principal investigator of the STEM Innovation for Inclusion in Early Education (STEMIE) Center, the co-principal investigator of the Early Childhood Technical Assistance (ECTA) Center, and the evaluation lead for the Center for IDEA Early Childhood Data Systems (DaSy). She co-authored the books First Steps to Preschool Inclusion: How to Jumpstart Your Programwide Plan and the forthcoming Growing Together: Developing and Sustaining a Community of Practice in Early Childhood.