Q&A With Hsiu-Wen Yang, PhD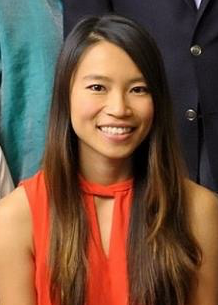 Education:
PhD, Early Childhood Special Education, University of Illinois Urbana-Champaign
MS, Occupational Therapy, National Taiwan University, Taiwan
BS, Occupational Therapy, I-Shou University, Taiwan
What is your role at FPG?
I'm a postdoctoral scholar working with the STEMIE team to support STEM learning for young children with disabilities.
What did you learn as an occupational therapist that furthered your path?
I got my bachelor's and master's degrees in occupational therapy and worked as a pediatric occupational therapist in Taiwan for several years. While working as an occupational therapist, I found that many families struggled to support their children's learning at home. Families play a key role in their children's development. They need information that won't overwhelm them, and they need experts who can help them understand what they're hearing from their doctors or other practitioners. I was eager to find out the effective ways to engage families and maximize children's learning outcomes.
This is what inspired me to go back to school and get my PhD in early childhood special education. I wanted to know how to support young children with disabilities in a variety of settings. Children can receive support at school and with professionals, but they also need support in their homes.
Why did you choose FPG for your postdoctoral work?
FPG is an internationally recognized research institution focused on child development, and I'm really interested in working in research, developing my own ideas, and exploring them through grants and projects. One of the main reasons I wanted to come to FPG for this work is how their implementation science teams and technical assistance teams work together to support the kinds of changes that can close the gap between research and practice.
How is STEMIE informing the work you want to do?
I'm learning so much from STEMIE. When I work with families and practitioners, I like to consider the most effective ways to deliver scientific information in order to support them as they access, understand, and apply this information in real life.
I love that working here provides me with the opportunity to learn more about the future of evidence-based practices. For example, I've enjoyed researching an issue in order to find a solution, building evidence, and disseminating the information to systematically support different stakeholders, such as families, school systems, school administrators, and those at the policy level.
In the future, I hope to apply what I learn here to ensure the work I do addresses families' and practitioners' needs, priorities, and concerns.