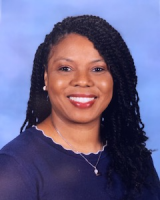 Sharon L. Lunn
Technical Assistance Specialist
Sheryl-Mar North, Room 279
Campus Box 8040
Chapel Hill, NC 27599-8040
Education
Sociology/Social Welfare,
Winston-Salem State University
Biographical Statement
Sharon Lunn is a technical assistance specialist currently serving within the Trohanis Technical Assistance Projects at the UNC Frank Porter Graham Child Development Institute. She provides technical assistance to support states in building high-quality systems that implement evidence-based practices related to the Individuals with Disabilities Education Act (IDEA) early childhood requirements. Sharon has over 20 years of experience in early intervention and early childhood special education as a classroom teacher, developmental preschool administrator, case manager, quality improvement coordinator, state level consultant/TA specialist, counselor, and Section 504 coordinator. This work has culminated to define her professional focus in the areas of early intervention services, accountability and quality improvement, and individualized child and family support.