Faculty Finds is distributed six times per year. All issues focus on content resources, instructional resources, and information about effective preparation of early childhood professionals. All resources are free.
In this issue:
SCRIPT-NC: Evidence-Based and FREE Course Resources
How Does Your Program Stack Up?
Free Videos Link Play to Learning
From Passive Viewing to Active Learning with Videos
All or part of Faculty Finds may be freely shared or copied.
Citation
Catlett, C. (2016, October). Faculty finds, issue 1. Chapel Hill: The University of North Carolina, Frank Porter Graham Child Development Institute.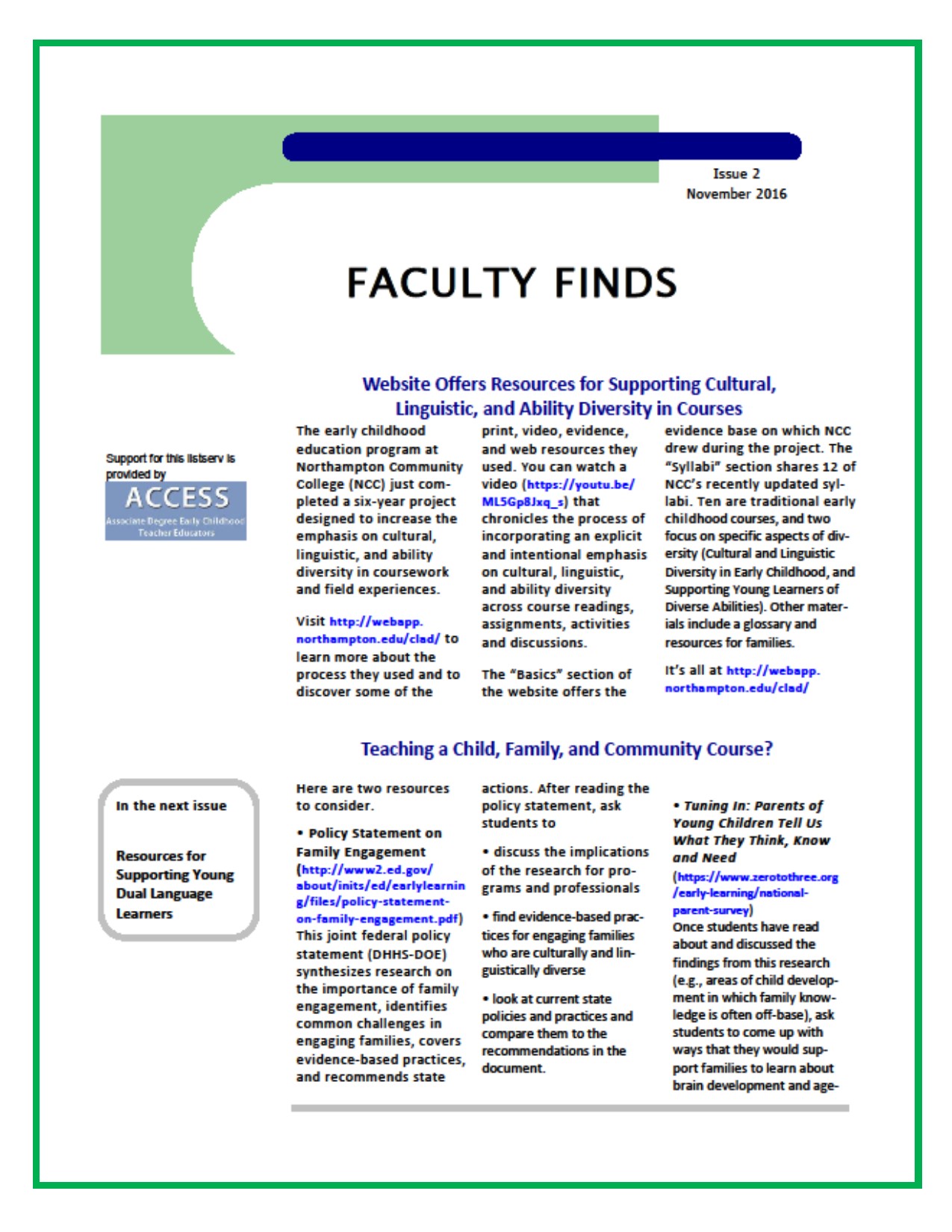 Available
Type