The Promise of Evidence-Based Policymaking
2017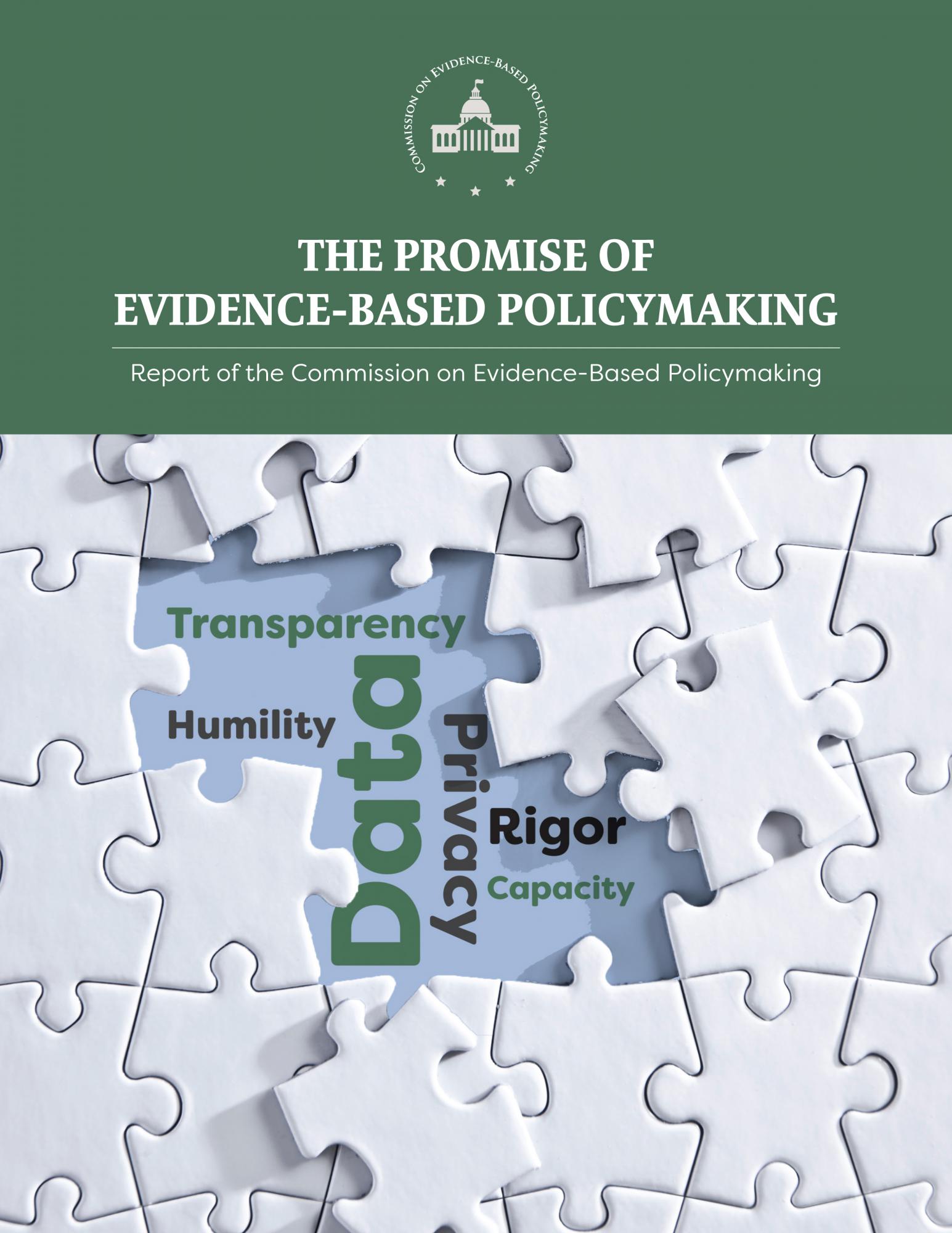 Available here.
From the Executive Summary:
Modern technology and statistical methods, combined with transparency and a strong legal framework, create the opportunity to use data for evidence building in ways that were not possible in the past. This report describes the Commission's findings and presents recommendations for fundamental improvements to the Federal government's evidence-building systems and capabilities.
Specifically, the Commission's report includes recommendations on (1) how the Federal government can provide the infrastructure for secure access to data, (2) the mechanisms to improve privacy protections and transparency about the uses of data for evidence building, and (3) the institutional capacity to support evidence-building.