Available Now: The Fall 2013 Issue of Early Developments
Date Published:
12/18/2013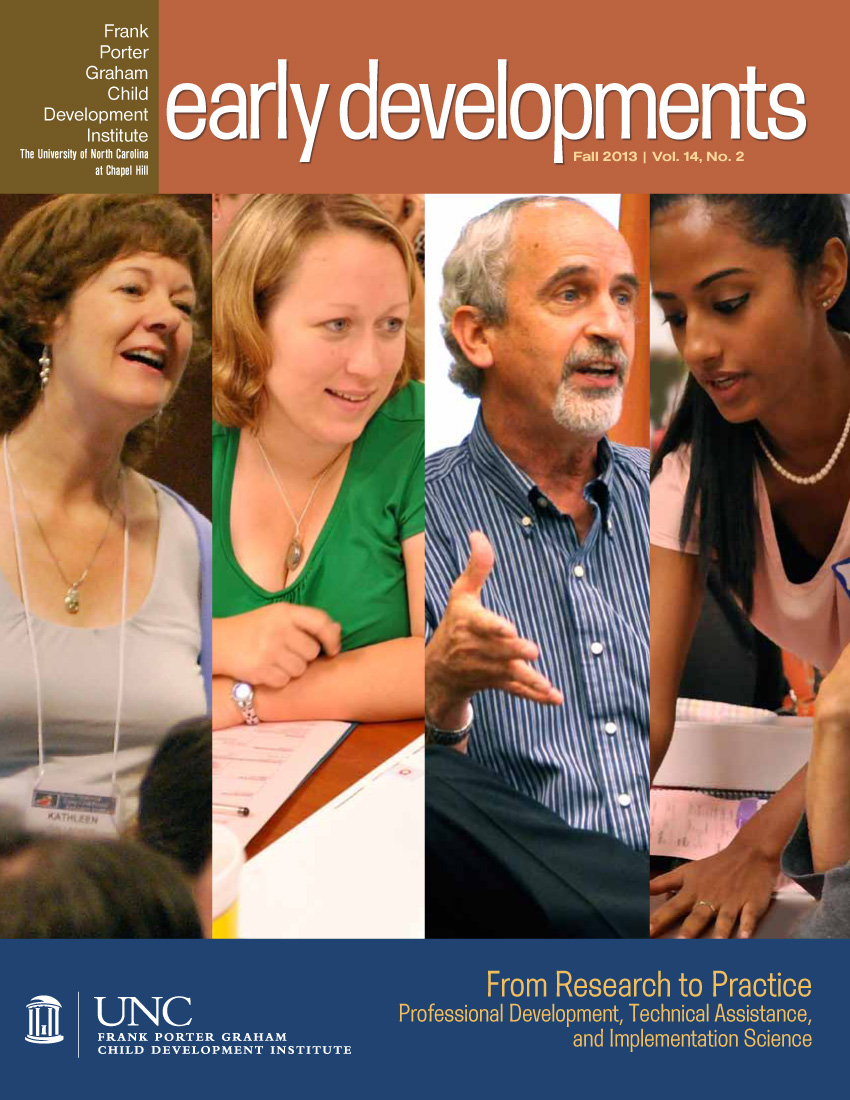 From Research to Practice:
Professional Development, Technical Assistance, and Implementation Science
The new issue of FPG's Early Developments explores how to marry research with reality and includes an introduction that draws on the work of the pioneering James J. Gallagher, FPG's former director, who passed away January 17, 2014.
In addition, the new issue includes these articles:

p.6
When "Just Do It!" Doesn't Do It:
Purposeful Implementation Increases Success Rates
Implementation science is hot, and earlier this year the co-directors of FPG's National Implementation Research Network show why.
p.9
Helping People Do What They Do:
Inside FPG's Four-Decade Commitment to Technical Assistance
What infrastructures, policies, and supports do states need to facilitate the use of effective practices in service delivery?
p.12
Eye-Openers and "A-ha!" Moments:
Three Professional Development Projects at FPG
PD projects can utilize traditional modes of delivery and new technology—including modules, lessons, workshops, curricula, retreats, guides, videos, and other vehicles—to enhance the competence of professionals, and sometimes this can happen through moments of great revelation.
p.16
FPG's New Center: The PDC@FPG
As schools resumed this fall, FPG opened a new cross-disciplinary professional development center to provide a wide array of resources related to child development and education.
Plus: New resources--publications and online instruction from FPG.
Read The new issue of Early Developments
Also available: The Spring 2013 Early Developments and other past issues
DS