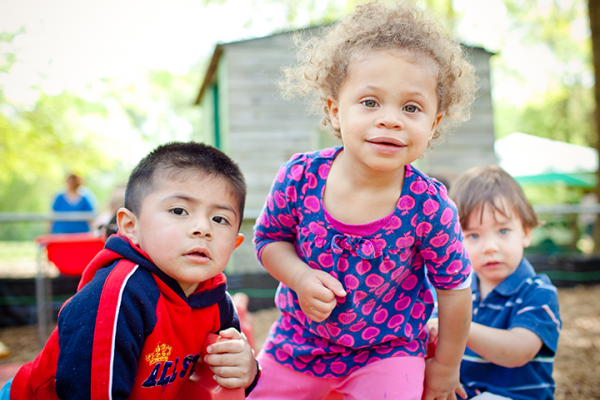 ECTA Breaks Ground With New Practice Improvement Tools
The Early Childhood Technical Assistance (ECTA) Center is funded to build state and local systems capacity to implement evidence-based practices geared toward improving outcomes for young children with disabilities. With that goal in mind, Christina Kasprzak, MA, senior technical assistance specialist, Megan Vinh, PhD, advanced technical assistance specialist, and others at FPG and the ECTA Center developed a suite of free Practice Improvement Tools for practitioners and families to use with children who have learning disabilities. The suite of tools is based on the Division for Early Childhood (DEC) Recommended Practices.
The DEC Recommended Practices are a set of evidence-based practices that can improve learning outcomes and promote development for young children who have, or are at-risk for, developmental delays or disabilities. ECTA Center's new Practice Improvement Tools help practitioners and families put these practices into action. They can use the performance checklists, practice guides, videos, pop quizzes, and guidance materials to improve their skills, plan interventions, and self-evaluate their use of the practices. The new suite of tools are available to practitioners and families, but also can be incorporated into training and technical assistance activities, and higher education coursework.
The tools were field tested with practitioners and families, then refined over a two-year period. After ECTA Center completed the development of these tools, Spanish translations of the practice guides for families were added. ECTA Center recommends that practitioners become familiar with the practice guides that are available for families and consider sharing them with families to help them use these tools to aid in their child's learning and development.
"A growing number of Spanish-speaking families are served in early intervention, preschool special education, Head Start, pre-k, and other early care and education programs. Knowing this, we wanted to make sure that we could provide key resources in Spanish, as well as English. We're excited that some of our colleagues in Head Start, in particular, have expressed interest in the Spanish versions of these materials," Kasprzak explained.
The feedback for the Practice Improvement Tools has been great, and a team of early childhood ambassadors across the country are promoting their use. The ambassadors are a national cohort with knowledge of evidence-based practices, professional development and training, and their state's early childhood services and practitioner networks. They embed these tools into their work to help build awareness and they incorporate them into trainings to support the implementation of these recommended practices in their respective states.
To access the ECTA Center's Practice Improvement Tools, go to https://ectacenter.org/decrp/.