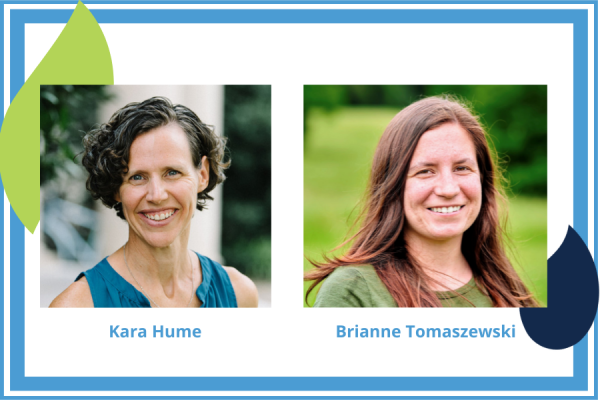 FPG Faculty Fellows seek to understand benefits of inclusive fitness
With a $3.5 million grant from the National Institute of Health (NIH), FPG Faculty Fellows Kara Hume, PhD, Brianne Tomaszewski, PhD, will lead research that aims to increase the physical activity of adults with intellectual disabilities in an effort to support their physical and mental health and promote healthy aging.
The R01 grant, called the PACE program, or Physical Activity and Community EmPOWERment, will fund pilot testing of two multi-level physical activity programs—Step It Up and Power Hour—to understand the feasibility, acceptability, and fidelity of each.
Tomaszewski, an assistant professor at the UNC TEACCH Autism Program in the Department of Psychiatry and adjunct faculty member in the School of Education, is the grant's lead principal investigator. Hume, the Richard "Dick" Coop Faculty Scholar in Education at the School of Education, and Melissa Savage, PhD, an assistant professor at the University of North Texas, are co-principal investigators.
Research has shown physical activity can contribute to a variety of positive outcomes in areas that include academics and adaptive behavior and can provide health benefits, including protective factors that help to mitigate Alzheimer's disease and related dementias. Research has also shown that it can be difficult for adults with intellectual disability to engage in physical activity and thus, they experience higher rates of early-onset dementias and age-related conditions.
"Physical activity is critically important for everyone, but often individuals with intellectual and developmental disabilities are left out of exercise-related opportunities and spaces," said Hume, a foremost autism researcher who has long studied educational interventions for autistic children and adolescents. "There are so few inclusive, adaptive fitness offerings for these populations. This grant can help us to really understand the impact of community fitness programs on the quality of life for the participants — those with and without disabilities. "And while this will be very preliminary work, Brianne, Melissa, and I are curious if this type of regular exercise may slow down cognitive decline as individuals, particularly those with intellectual disabilities, age."