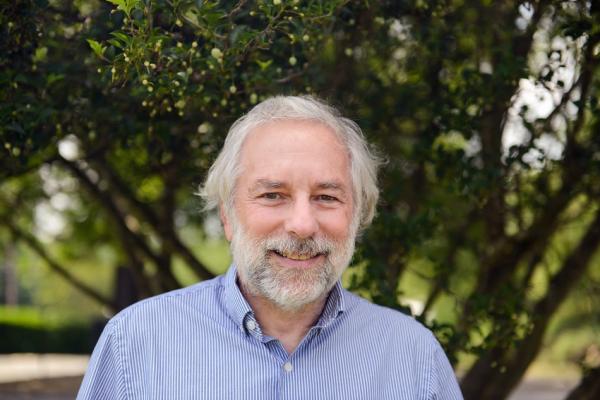 FPG seeks interdisciplinary collaborations for far-reaching research that changes lives
At the UNC Frank Porter Graham Child Development Institute (FPG), collaborating across disciplines is a way to leverage collective expertise for comprehensive and relevant research that can accelerate improvements for the lives of children and families.
And FPG wants to do more.
"If you're doing leading-edge research, it's always good to step outside your current toolkit and look for partners who may have more knowledge than you do about a piece of what you're trying to study," says Ron Seifer, PhD, FPG's associate director for research. "We look for that all the time, and we look to be that kind of resource for other people as well."
This fall, FPG's Data Management and Analysis Core (DMAC), led by Sabrina Zadrozny, PhD, partnered with the Department of Epidemiology at the UNC Gillings School of Global Public Health to coordinate the UNC Gillings COVID-19 Dashboard. The dashboard's goal is to make more resources and data visualizations available for different audiences, including the general public, as well as providing a specific kind of guidance for COVID-19 researchers and policymakers.
Zadrozny is an epidemiologist who saw the benefit of partnering to provide support for methodology, data management, and analysis to develop better tools to aid decision-making and the public health response to COVID-19.
"As fast as the information is changing, collaborative relationships are the only way that we can efficiently learn incrementally more about how SARS-COV-2 is transmitted, which control measures work effectively, and whether school districts can effectively enforce control measures to safely engage in face-to-face instruction," she says.
Zadrozny was also a co-author of a recent Pediatrics paper in partnership with the Duke ABC Science Collaborative, "Incidence and Secondary Transmission of SARS-CoV-2 Infections in Schools," that presented data showing secondary transmission of SARS-CoV-2 in schools with face-to-face instruction was rare in North Carolina last fall when face coverings, distancing, and hand-washing were effectively implemented.
The ABC Science Collaborative at Duke University was developed to help school districts make science-based decisions during the COVID-19 pandemic.
According to Zadrozny, "The ABC Collaborative provided an opportunity for school district leaders and decision-makers to consult with infectious disease experts and cooperatively develop plans for re-opening that fit their district needs and interests. To help other districts that had not yet re-opened, districts engaging in face-to-face learning volunteered their data, which they obtained through close collaborations with the local health departments as a result of contact tracing, to incrementally increase knowledge about re-opening schools in the context of COVID-19 diagnoses."
Seifer says that while researchers from different disciplines are often interested in the same problems, they can miss out on being aware of one another because they are addressing these problems in different ways. What makes DMAC uniquely collaborative is that staff have expertise in human development, research, study design, data analysis, and public health, positioning them to understand how people within those disciplines can work together.
"For quite some time, FPG has built and maintained an infrastructure around data analysis to support researchers both within the Institute, as well as to collaborate with others outside the Institute," says Seifer. "Getting information out in an organized way for the state of North Carolina around issues related to COVID is critically important, and the data center at FPG did some very rapid, high-intensity work with the School of Public Health in putting together the COVID dashboard."
Looking ahead, Seifer says an area FPG is interested in forming more collaborative partnerships in is maternal and child health, as the perinatal and infancy periods are known to be influential in child development. Maternal and child health is, in many ways, an extension of what FPG has been strong in over the years; partnering in that area would provide opportunities to study some of the core issues that FPG researchers focus on from a longitudinal perspective much earlier in life.
"We know that there are a lot of infants who, because of their in-utero or perinatal experience, are at risk," says Seifer. "And we know that, for some of those infants, we have interventions that are very useful, but we also know that the outcomes for that whole population are not uniformly optimal."
With a developing set of research around the biological foundations of behavior at FPG, in everything ranging from brain science to psychophysiology, immune system functioning, genetics, and more, partnering across the University and with other agencies is important because, while there is expertise at FPG, "we would be stronger still if we collaborated with others to make that work even more relevant," says Seifer.
Scientific discoveries in biobehavioral science can affect approaches to interventions for families and for those in need of educational programming. Those findings are amplified when they are embedded in settings where the consequences for an intervention or an educational program can be studied. All partners involved can better position approaches to support children and families such that more individuals have better outcomes.
"We can help our partners at the University make their studies better—we may have a nugget or two of knowledge that elevates a study a notch above what it would otherwise be, and the same applies to us. The nuggets of others will improve our own work," says Seifer. "Even though we have two hundred or so employees at FPG, we can't have all the good ideas that are out there. Collaborations with others provide us with more intellectual know-how, energy, and perspective than we would get working alone."