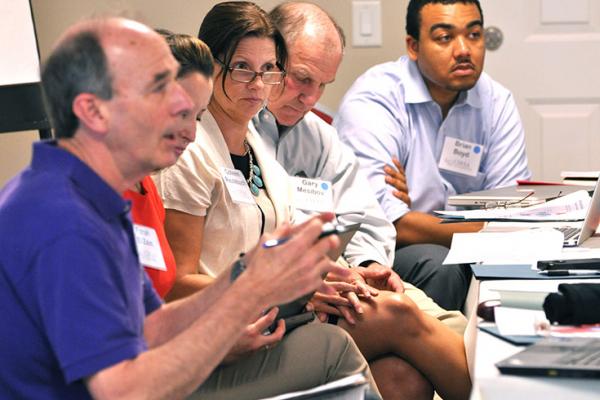 FPG's Commitment to Autism Is Evident in Cutting-Edge Research, Interventions, and Care
Investigators at the UNC Frank Porter Graham Child Development Institute (FPG) have for more than half a century committed themselves to exploring, examining, designing, and analyzing the most powerful ways to improve the lives of young children, their families, and their providers.
From improving service delivery to influencing professional development, FPG's projects related to autism spectrum disorder (ASD) are a significant reflection of the Institute's dedication to the one-in-59 children in the U.S. who will be identified with ASD (source: Centers for Disease Control and Prevention), their caregivers and teachers, as well as their families. Beyond discovery of evidence-based practices and development of innovative models, widening access to that knowledge through technical assistance, implementation science, and support is part of a holistic model that makes a true impact.
FPG's core team on projects related to ASD are Sam Odom, PhD, Kara Hume, PhD, Ann Sam, PhD, Jessica Steinbrenner, PhD, and Victoria Waters, MEd, and they are currently engaged in a number of high-profile, national projects that are advancing knowledge and implementation of evidence-based practices for children and young adults with ASD.
"Although our team's work is diverse – working across different ages and settings, on different outcomes, and cutting across research and professional development – the unifying theme of our work is supporting individuals on the autism spectrum, their families, and the people who support them," says Steinbrenner. "We are a team that strives to have our work directly and positively impact people's lives. No matter what the project, we try to keep that at the center of our discussions and decisions."
A few of the projects under way are: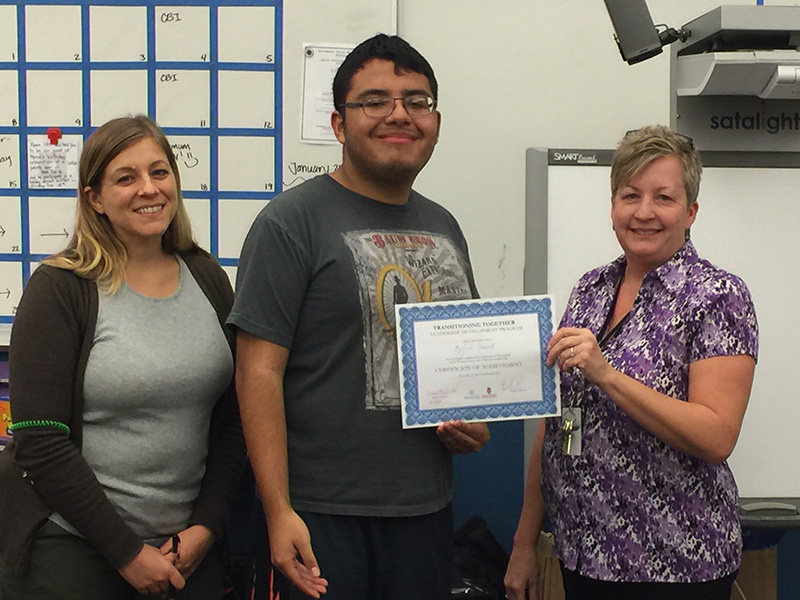 Autism Focused Intervention Resources and Modules (AFIRM) connects practitioners with well-researched interventions that are free to download and based on 27 identified evidence-based practices. The online learning modules have reached nearly 90,000 users in 170 countries.
Supporting Paraprofessionals & Teachers use of Evidence-based Practices with Learners with Autism through Research (STELAR) is a project which adapts AFIRM modules as part of a professional development model in supporting paraprofessionals use of foundational evidence-based practices for with children ASD in elementary school classrooms.
The National Clearinghouse on Autism Evidence and Practice (NCAEP) reviews published intervention studies that include individuals with ASD from birth to age 21 in order to assess the quality of the research and the behavioral and educational outcomes. The findings will help identify practices that are working best for individuals with ASD long-term.
The Efficacy Study for Elementary Learners with Autism Spectrum Disorder (TESELA) is examining the efficacy of a widely used professional development model which uses an embedded coaching model to promote program quality, teachers' use of evidence, based practices, and outcomes for students with ASD.
The Center on Secondary Education for Students with Autism Spectrum Disorder (CSESA) is a research and development project that focuses on developing, adapting, and analyzing comprehensive school and community-based education programs for high school students with ASD. A recent follow-up grant allows the FPG team to check in with these young adults and their families after high school completion to track their participation in postsecondary education, employment, and community activities.