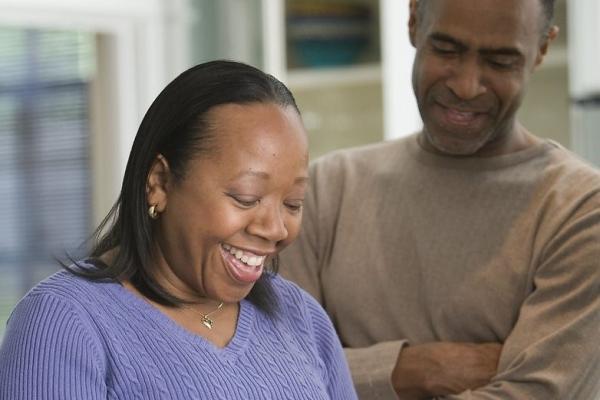 FPG's COVID-19 Autism Outreach Picks Up Momentum Worldwide
Your support of our autism outreach will ensure that we can sustain and expand this important work.
An interdisciplinary group of investigators at the UNC Frank Porter Graham Child Development Institute (FPG) continues to extend the scope of their trusted resources for children and adults with autism, reaching a global audience with their evidence-based practices that can help individuals with autism and their families navigate education, health, safety, and quality of life during the COVID-19 pandemic.
FPG's COVID-19 toolkit for parents and practitioners serving children with autism, released last month, has already been translated into several languages, downloaded more than 150,000 times from FPG's AFIRM website, and viewed nearly 240,000 times across the globe.
Since the toolkit's release, FPG partners and collaborators in Japan, Poland, Sweden, Italy, China, Pakistan, South Africa, Jordan, Taiwan, and Czechoslovakia have embraced the resource and adapted it for their own specific populations.
After hearing from those in local, national, and international Spanish-speaking communities, FPG asked a team of graduate students in the UNC Department of Allied Health Sciences' Speech-Language Pathology program to translate the toolkit. The Spanish language version was published last week.
Kara Hume, PhD, a faculty fellow at FPG and associate professor in the UNC School of Education, says that mobilization of the FPG investigators to quickly produce quality resources for those with autism during COVID-19 is a testament to how passionate they are about the individuals they serve and their deep-seated drive to help them live their best lives, no matter what is going on in the world.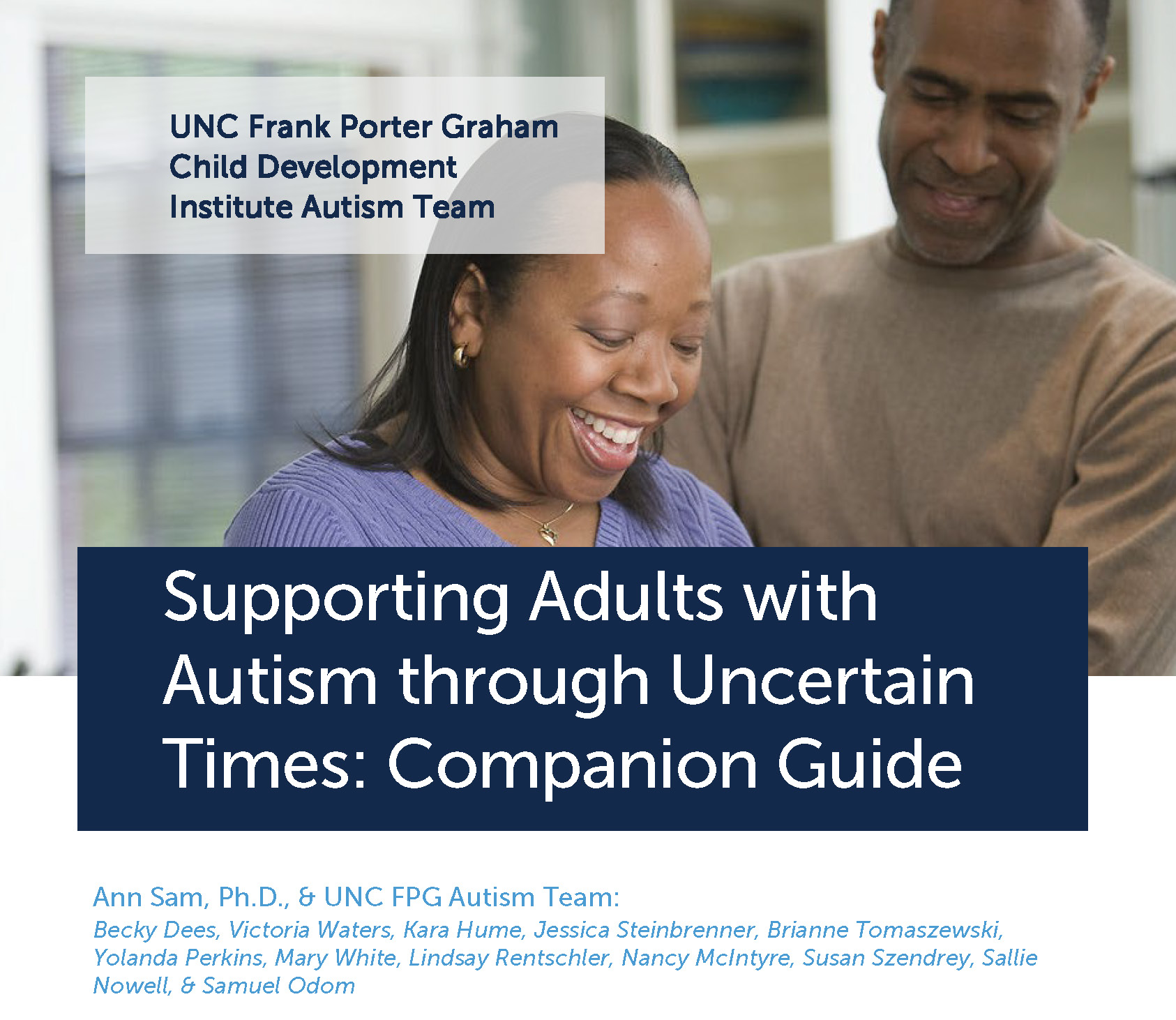 "We all feel so compelled to use what we have to make a true impact right now. We work in this field because we care about people touched by autism—the children, adolescents, and adults themselves, their families and teachers—and we want them to know that, even though our typical ways of contributing to their lives have been disrupted, we're here for them."
On April 22, 2020, FPG also released a companion to the toolkit specifically for adults with autism. The creation of "Supporting Adults with Autism Through Uncertain Times: Companion Guide" was led by Ann Sam, PhD, an advanced research scientist at FPG.
This new version of the toolkit addresses adult-specific needs with the addition of visuals and links to other resources—such as the Centers for Disease Control and Prevention—that can add to individuals' understanding of how best to care for themselves in the midst of stay-at-home orders and social-distancing protocols.
"We initiated the creation of this toolkit because we were hearing from individuals with autism that they could use help navigating this time, especially with tasks like going to grocery stores, dealing with everyday life changes, managing mental health, and staying connected with others while social distancing. We created information on topics like how to schedule their days and also what to do if a family member in their house becomes sick," says Sam.
The information in the toolkit is certainly timely and necessary, but it is the Institute's wide network that has helped it spread so far so quickly, says Jessica Dykstra Steinbrenner, PhD, advanced research scientist at FPG.
"One of the strengths of our team is our long-term partnerships with school districts, states, international partners, and autism-related organizations so we were able to have this kind of reach, not only because of the useful resources we created, but also because of the relationships and impact we've had over the years. They know we work hard to present the most trusted, credible resources and interventions that have been proven to work."
FPG Director Ayse Belger, PhD, says FPG is addressing real needs in the community in this time of crisis.
"The broad expertise at our institute that ranges from research to implementation to policy uniquely equips us to do exactly this kind of work: take what we know works from research, create resources that effectively communicate that information, and get it into the hands and homes when it is most needed."