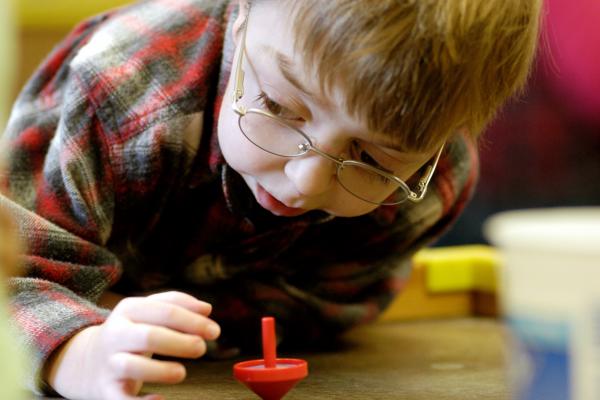 Inaugural STEMIEFest to Engage Families and Early Childhood Community in STEM Learning
The STEM Innovation for Inclusion in Early Education Center (STEMIE) at the UNC Frank Porter Graham Child Development Institute invites families of children with and without disabilities, early childhood professionals of all fields, faculty, and more to engage in innovative STEM learning experiences and activities at the inaugural STEMIEFest and MakerFest.
The free, virtual conference focused on early STEM (science, technology, engineering, and mathematics) learning takes place September 14–18, 2020, in partnership with Boston Children's Museum and Bridge Multimedia. Register here.
"We are convening STEM and inclusion experts to engage children, families, and early childhood practitioners in learning about and applying evidence-based practices in STEM and inclusion," says Chih-Ing Lim, PhD, STEMIE co-director and senior technical assistance specialist at FPG. "This conference will excite families, practitioners, and young children in exploring, making, and tinkering through our MakerFest; connect with authors of STEM-focused books through our Storybook Conversations; showcase STEM at home activities and STEM games from museums; and highlight other organizations around the nation through our Media Cubbies."
The event includes a variety of live and asynchronous interactions and learning opportunities between 1 pm and 4 pm (EST) each day and free explorations at all other times during the conference.
"We are really proud to provide a variety of opportunities for participants to get excited about starting STEM early for each and every child and to promote high expectations for all children in STEM, especially children with disabilities," says Megan Vinh, PhD, STEMIE co-director and senior technical assistance specialist at FPG.
The STEMIE Center aims to develop and enhance the knowledge base on engagement in STEM learning opportunities for young children with disabilities (0-5); implement high-quality technical assistance and professional development to increase engagement for young children with disabilities in STEM opportunities; and engage partners and stakeholders from diverse disciplines and industry in work to increase the inclusion of young children with disabilities in early high-quality STEM learning experiences.