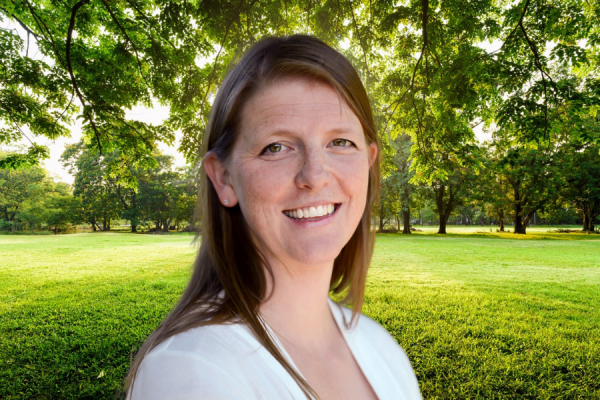 Study shows lack of representation across historically minoritized racial and ethnic groups in autism intervention data
Autism intervention researchers often do not report the race and ethnicity of study participants. When data is reported, there is a lack of representation across historically minoritized racial and ethnic groups. These key findings were reported in, "Patterns in reporting and participant inclusion related to race and ethnicity in autism intervention literature: Data from a large-scale systematic review of evidence-based practices" published in the journal, Autism, in January 2022. The study was led by Jessica Steinbrenner, PhD, a faculty fellow at the UNC Frank Porter Graham Child Development Institute.
Underrepresenting participants from historically marginalized racial and ethnic groups contributes to systemic inequities in autism diagnoses and outcomes. With the knowledge that racial inequity has existed in autism research and continues to be a problem, the researchers sought to understand how disproportionate inclusion of historically marginalized racial and ethnic groups and data reporting might exacerbate long-standing inequities in the field.
The lack of inclusion of diverse children is problematic since researchers do not know how interventions are meeting the needs of culturally and linguistically diverse populations, given that interventions have been assumed to be effective for all even though they have been developed and validated primarily with and for white children.
This study examined the reporting patterns of autism intervention researchers whose work was included in a large-scale systematic review by the National Clearinghouse on Autism Evidence and Practice (NCAEP). Steinbrenner and her colleagues examined data from 1,013 autism intervention studies published in English between 1990 to 2017. They explored patterns of reporting and inclusion across study designs, outcome variables, and evidence-based practices, and conducted a regression to look at change in reporting over time.
Only 25% of articles reported any data on race and ethnicity, with about 47% of group design articles and 20% of single case experimental design articles reporting data. Although there was a pattern of change over time, growth in reporting was only 0.9% per year on average. White participants made up 64% of participants, while Hispanic/Latino (9%), Black (7.7%), & Asian (6%) were the next most represented. Native American (<.1%), Pacific Islander (.1%) and Middle Eastern (1.2%) participants were essentially excluded from autism research.
"Reporting on the race and ethnicity of participants is just a small step to addressing issues related to equity and intervention and researchers are not even doing a good job at that," says Steinbrenner. "I think it's an alarm bell for the research community to say we really need to step up and take a hard look at what we are doing since there are groups that are very underrepresented in the intervention research. Autism researchers must ensure that their research practices are promoting inclusion, equity, and representation."
The results from this study have implications for autism researchers and journals that publish autism research. The researchers offered recommendations in three areas:
Journal submission requirements and author reporting practices

Journals should require participant demographics for publication. Journals should adopt submission requirements on reporting participant race and ethnicity data, a policy that should be enforced by all journal editors.
Authors should consider providing detailed information about race and ethnicity in supplemental materials to promote transparency.

Improving representation in autism studies

The field should employ anti-racist frameworks to more effectively engage and recruit participants from racially and ethnically minoritized backgrounds.
Researchers should make practical changes that may decrease barriers to participation, such as using research locations that are accessible and welcoming to diverse participants or having multiple research locations to engage communities with racial and ethnic diversity.
Research teams should strive for diverse representation of race and ethnicity among team members, including investigators, project staff, and consultants, to reflect the communities they are engaging with in research.

Addressing broader issues related to race/ethnicity in research

Since structural racism is pervasive in the field of autism, sweeping changes are necessary in academia, as well as the large systems, such as the medical and educational systems, serving autistic individuals.
Tools such as the Race, Ethnicity, And Culture in Health (GAP-REACH®) checklist should be utilized to examine the presence of racial, ethnic, and cultural considerations in autism research.
Explicit discussions of intervention development, cultural adaptations, and study limitations as they relate to historically minoritized groups should be included in publications.
Steinbrenner intentionally included a diverse group of colleagues with whom to collaborate, noting that they contributed significantly in the framing of the research and the conclusions drawn from the data: Jamie N. Pearson, PhD, North Carolina State University; Paul Luelmo, PhD, San Diego State University; graduate student Maria Elizabeth Jaramillo, University of North Carolina at Chapel Hill , Brian A. Boyd, PhD, University of Kansas; Connie Wong, PhD, California State University, Northridge; and FPG and NCAEP colleagues, Nancy McIntyre, PhD, University of Central Florida,  graduate student Lindsay F. Rentschler, Sallie W. Nowell, PhD, Samuel L. Odom, PhD, and Kara A. Hume, PhD.