Bertie County Schools and UNC Team Up on a Cutting-Edge Literacy Project
Date Published:
06/20/2017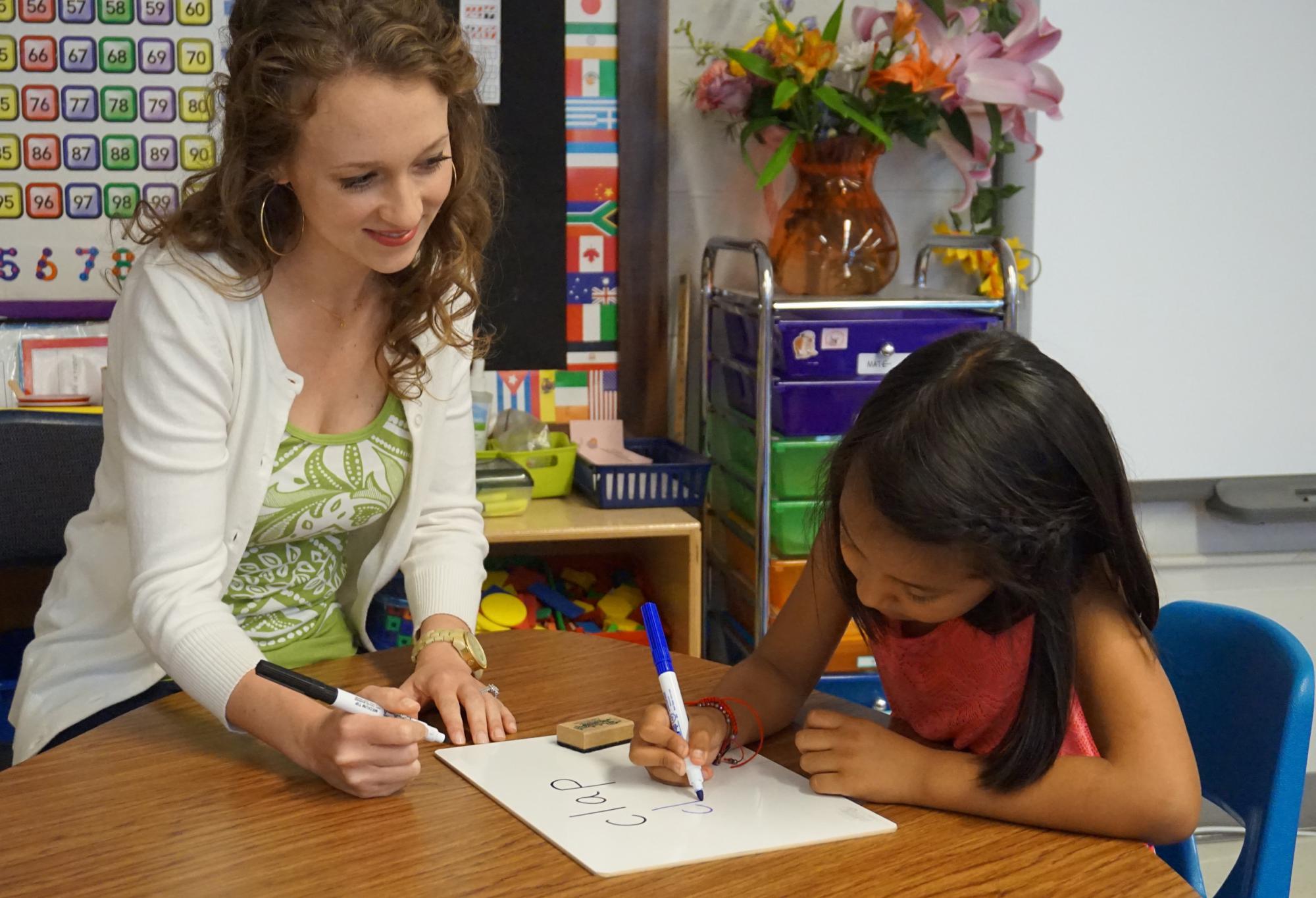 A pioneering literacy project is making it possible for all kindergarten, first, and second grade teachers in Bertie County Schools to receive live webcam coaching to help struggling readers.
Since October, Bertie County teachers have been participating in the Targeted Reading Intervention, a professional development program and research project based out of UNC-Chapel Hill's School of Education and the Frank Porter Graham Child Development Institute. Throughout the school year, literacy coaches based at UNC have used webcams to deliver real-time feedback and support to classroom teachers while they deliver 15-minute, one-on-one instructional sessions to struggling readers.
Bertie County Schools' Director of Curriculum and Instruction, Dr. Linda Justus, said that administrators and teachers are looking forward to another year with the UNC team, thanks to continued funding from NC Quest.
"One of the strategic goals of Bertie County Schools is to embed a strong foundation in literacy for all students," remarked Justus. "Our partnership with Targeted Reading Intervention is performing a major role as we work to make this goal a reality by providing extensive support to our teachers as they receive the training, support, and guidance aligned to the individual needs of the students."
NC Quest provided two grants totaling over $430,000 to fund the program in Bertie County for this school year and next. With the latest grant, Bertie teachers will continue to receive training and materials, as well as yearlong literacy coaching and other training. Meanwhile, UNC researchers will further study the program's effectiveness.
"We're thrilled that we'll be able to continue to work with all of Bertie County Schools' K-2 teachers and their struggling readers," said FPG Fellow Lynne Vernon-Feagans, who heads the UNC team. "The project's webcam approach has the potential to place North Carolina teachers among the nation's elite in reading instruction."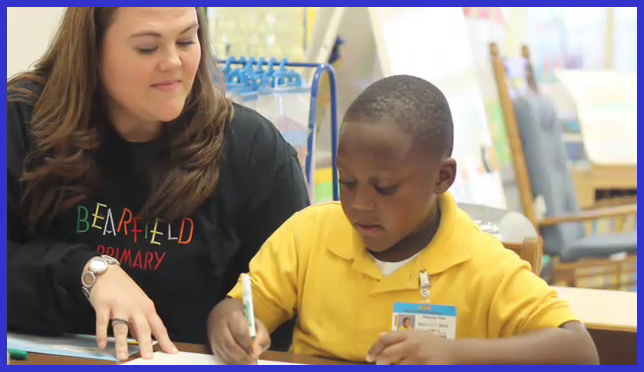 According to Vernon-Feagans, who also serves on the faculty at the UNC School of Education, research conducted across the country over the past decade has shown that Targeted Reading Intervention rapidly improves student reading.
In North Carolina alone, 26 schools have used the webcam project, helping more than 3,000 students. Instead of elementary schools employing additional specialists, hiring one-on-one tutors, buying a new curriculum, or paying experts to travel to remote rural areas, a single half-time coach can work with up to 15 teachers by webcam. Watch this video (right) about TRI's effectiveness in another eastern NC county.
Cheryl Varghese, the intervention director at UNC, has coached teachers across the state from the other end of the webcam.
"This is far more than a reading intervention," she said. "The Targeted Reading Intervention helps teachers really learn how to teach reading. Their relationships with students take off, and teachers see magical things."
April Goodman, a first grade teacher at Windsor Elementary, agreed: "I truly enjoyed seeing so much growth in my students' reading this year. My coach helped to guide my instruction and I am thankful for her support."
FPG's co-principal investigator on the project, Mary Bratsch-Hines, noted that many schools in rural areas have online access to free FaceTime or Skype services, and for this reason webcam coaching could be effective anywhere in the country.
Bratsch-Hines also said that schools in Bertie County will be able to use the Targeted Reading Intervention long after the funding for it ends.
"Participating teachers are eligible to become certified in the Targeted Reading Intervention," she said. "They'll become teacher-leaders in early literacy instruction for the district."
Contact
Lynne Vernon-Feagans, FPG Fellow
lynnevf@email.unc.edu
919-966-5484
FPG grants permission to publish this story in whole or in part.