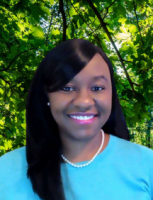 Jenille Adams Morgan
Education
Developmental Psychology,
Biographical Statement
Jenille Adams Morgan, MA, is a research associate at the UNC Frank Porter Graham Child Development Institute (FPG). With more than 20 years in research, Jenille has considerable expertise in longitudinal and evaluation research, including work related to professional development interventions, quality rating and improvement systems, and implementation science technical assistance. She has conducted child development research across a wide range of areas including school competence, race and identity development, home-school partnerships, parenting and family socialization, peer relations, ADHD, autism spectrum disorder, and within numerous universities, government agencies, school and child care systems, both statewide and nationally. Further, she plays an integral role in disseminating data, producing reports, and presenting results to funders, collaborators, and stakeholders and is certified in numerous evaluation instruments.
Jenille's strong commitment to diversity awareness and racial equity in research is evidenced through her completion of numerous trainings on racial equity. In addition to her training, she co-authored a book chapter on transforming the early school experiences of children of color, as well as a special issue manuscript about patterns of quality experienced by African American children in early education programs. She also served as a co-chair and long-term member of FPG's Race, Culture, and Ethnicity (RACE) Committee, which elevated awareness, promoted dialogue, facilitated a positive work climate, and developed and conducted culturally relevant research. The committee won the 2018 University Diversity Award for Intergroup Collaboration in part due to their development of a racial equity community education campaign and a professional development fund to support staff in attending racial equity workshops. She also serves on UNC's Race, Racism and Racial Equity (R3) Symposium series planning committee.