Implementing Evidence-Based Child Welfare: The New York City Experience
Evidence-Based Models
2017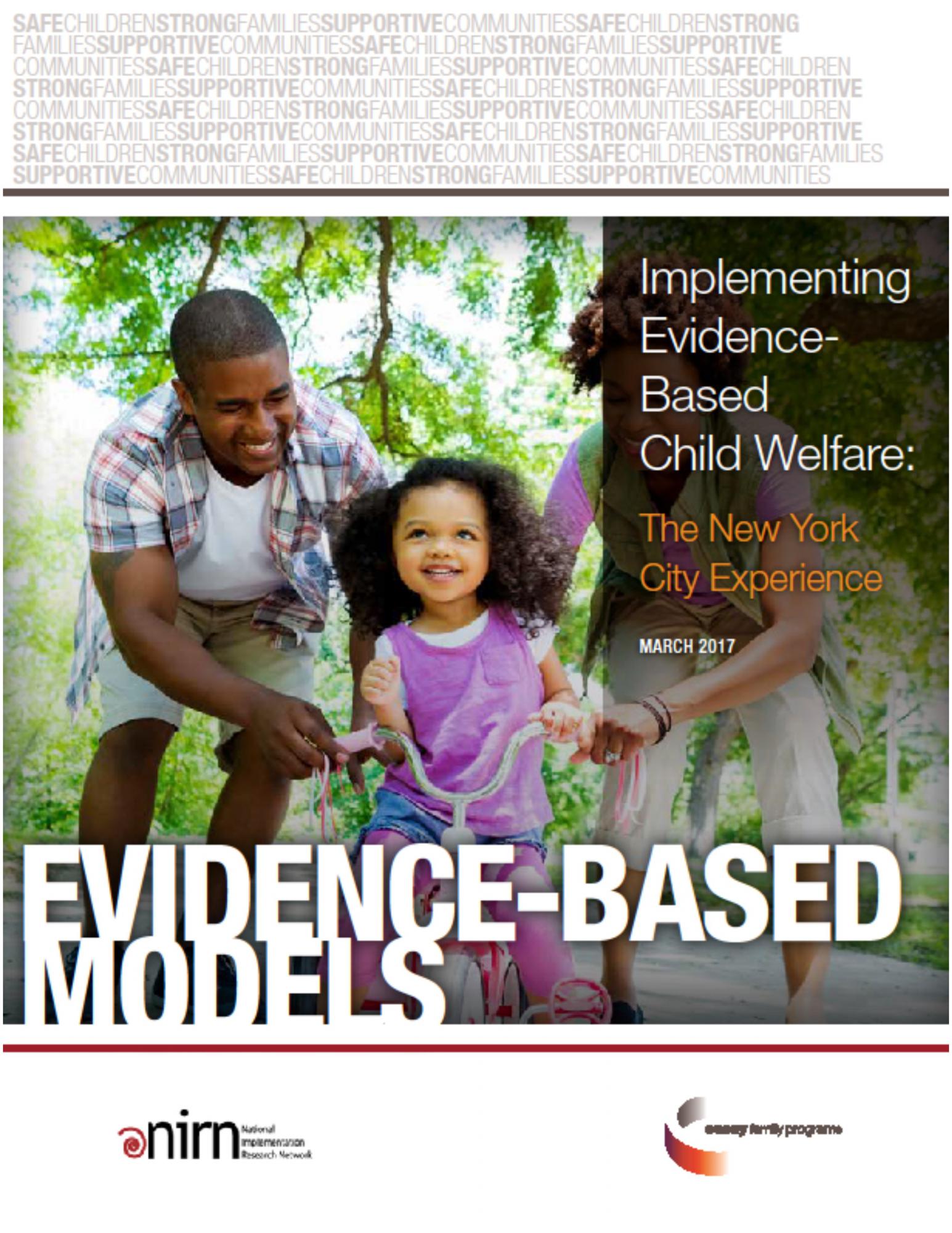 Available here.
In 2011 the New York City Administration for Children's Services (ACS), in partnership with Casey Family Programs, started on a bold new course of introducing 11 evidence-based and evidence-informed practice models into its continuum of preventive services. This initiative is the largest and most diverse continuum of evidence-based and evidence-informed preventive programs in any child welfare jurisdiction in the country.
By 2015 almost 5,000 families were served annually through an evidence-based model (EBM), representing one in every four families served by the ACS preventive system. The work that ACS embarked on is pioneering in scope for the field of child welfare. The field benefits today by learning how to successfully integrate evidence-based models into daily practice, and it benefits in the future by learning from the outcomes of ACS's preventive service continuum.
Related article: Co-Creating the Conditions to Sustain the Use of Research Evidence in Public Child Welfare
Available here:
evidence-based-child-welfare-nyc.pdf
Citation:
Clara, F., Yeh Garcia, K., & Metz, A. (2017). Implementing evidence-based child welfare: The New York City experience. Seattle, WA: Casey Family Programs.