Science and Solutions from the Frank Porter Graham Child Development Institute
2017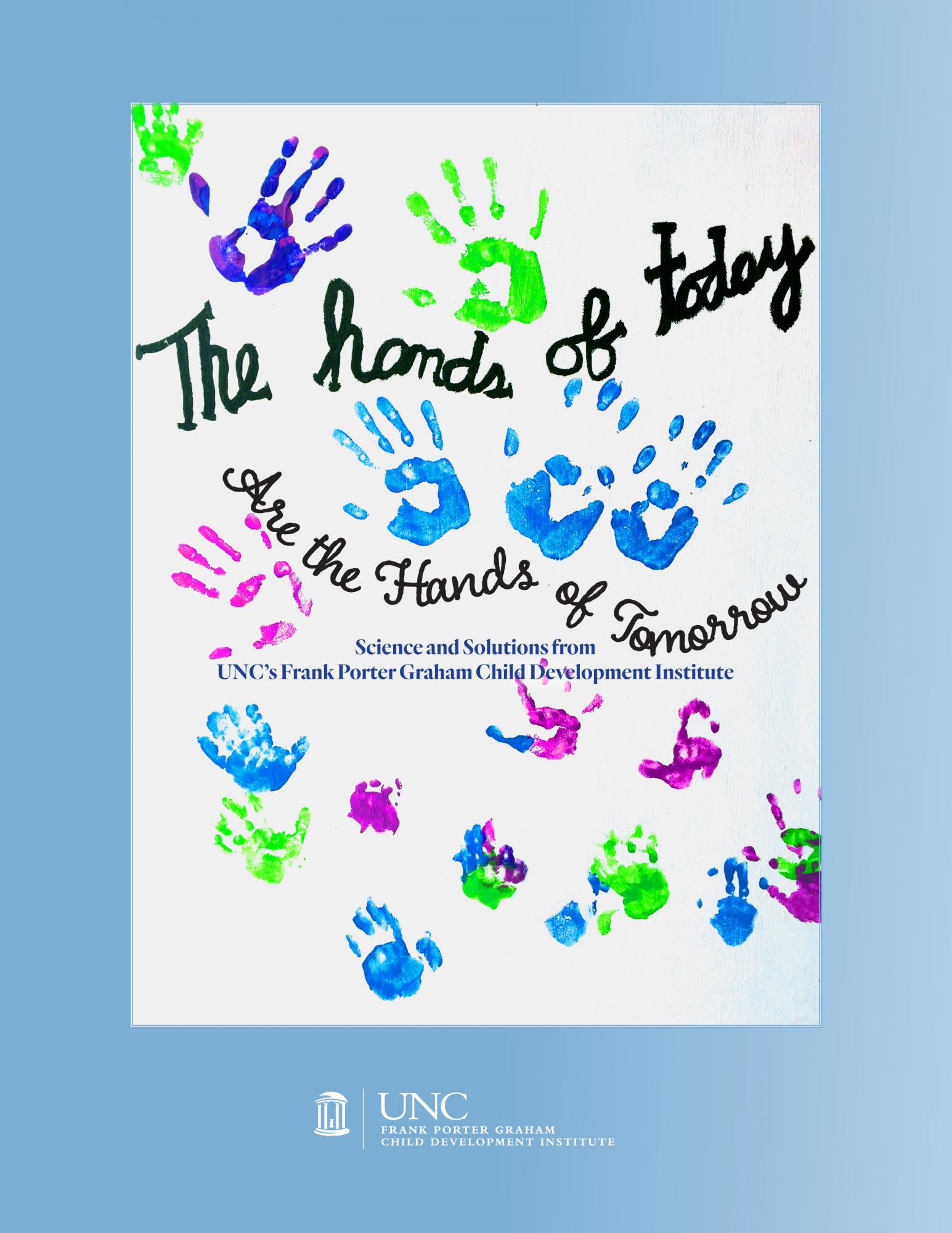 From former FPG director Sam Odom's introduction: "With a very strong set of researchers, technical assistance specialists, and implementation scientists, we have successfully competed for national center projects that extend our work well into the future and that have major national impacts. The Early Childhood Technical Assistance Center has supported the development and dissemination of recommended practices in early childhood special education, and it recently received funding for the next five years. The Center on Early Childhood Development, Teaching, and Learning has drawn across research groups to support the quality of early childhood education in Head Start centers. The Early Education in Rural North Carolina project is using the NC Pre-K Program to examine the effects of quality on children's development in North Carolina. The National Clearinghouse on Autism Evidence and Practices is leading the way in identifying practices that have a basis in research and that can be translated into knowledge that will be used by teachers and families. In fact, when reflecting on the progress we have made over the last decade-plus, FPG investigators have successfully competed for seven national research and professional development centers. This is extraordinary in our field...."
Available here:
ScienceAndSolutions.pdf
For more information, please contact:
Dave Shaw at 919.966.0867 or
Dave@unc.edu
Citation:
Odom, S., Murray, D., Shaw, D., Harrison, G., Ridley, S., Robinette, J., . . . Jackson, B. (Eds.). (2017). Science and solutions from the Frank Porter Graham Child Development Institute. Chapel Hill: The University of North Carolina, Frank Porter Graham Child Development Institute.