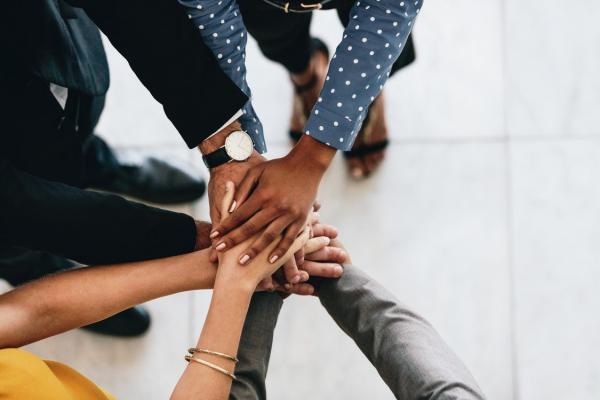 Continued collaboration for effective TA
Last year, the UNC Frank Porter Graham Child Development Institute (FPG) commemorated 50 years of providing technical assistance (TA) to support systems and services for young children with disabilities and their families. The celebration was an opportunity to reflect on the wisdom of the past, inform current TA principles and practices, and inspire the field for the future.
This commitment to build on FPG's wisdom and further contribute new knowledge and resources for the field continued with a recent joint effort by FPG's national Early Childhood Technical Assistance Center (ECTA) and The Center for IDEA Early Childhood Data Systems (DaSy). This collaboration developed indicators for nine established effective TA practices to embed equity in each practice. The practices are based on more than 50 years of stellar TA provision, ongoing collection and use of evaluation data, and existing literature.
Effective technical assistance is a collaborative, coordinated effort to facilitate change in systems, build capacity, improve practices, and reach agreed-upon outcomes. TA providers work with state and local administrators to build individual leadership and system capacity to implement high-quality, equitable services for children and families. ECTA works directly with state coordinators of early intervention and preschool special education systems to ensure equitable access to high-quality services and supports for all young children with disabilities and their families, especially those who have been historically underserved.
Katy McCullough, MA, an associate director with ECTA, within the Trohanis TA Projects at FPG, led the development of indicators that operationalize FPG's effective TA practices to facilitate TA provider understanding, use, evaluation, and improvement of those practices. The practices help ensure consistency in the delivery of TA to support state and local leaders in bringing about desired changes in systems and practices.
The nine key practices are:
trusting relationships;
effective communication;
collaborative partnering;
differentiated support;
adult learning strategies;
external leadership for change;
partnerships for resource integration;
use of implementation, improvement, and systems change frameworks; and
ongoing evaluation.
"These practices are not new but have evolved as we bring our field experience, evaluation feedback, and what we know from research literature to the work," says McCullough. "We continue to iterate the TA practices—based on our expertise and data—so that we can advance the quality and impact of our TA with clients."
Equity is reflected and explicit throughout the practices. The indicators identify not only what the TA provider will do, but what the TA provider and the client will do together for effective implementation of TA. This includes working collaboratively to identify strengths; ensuring meaningful participation of diverse voices, particularly those who are not often engaged; and supporting the client to identify power differentials and address bias and disparities with implementation of their systems change efforts. These are just some of the ways in which effective TA practices honor and elevate diversity in a collaborative process to support high-quality, equitable systems.
While ECTA staff have long known that trusting relationships involve equity and diversity, staff wanted to be more explicit that equity and diversity are critical aspects of effectively building trusting partnerships. Christina Kasprzak, MA, director of the Trohanis Technical Assistance Projects, notes that "trusting relationships" is intentionally named as the first practice because it is foundational to TA and to all the other practices. "Without a collaborative, respectful relationship in place, it's hard to effectively implement the other practices and to ultimately have a sustained impact on the individuals and systems that we support," she says.