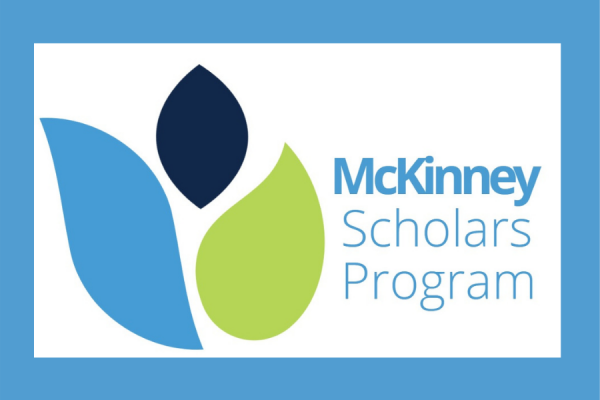 McKinney Scholars Program accepting applications for Summer 2021
Applications are now open for the second year of the Marvin H. McKinney Scholars Program in Research, Practice, and Policy at the UNC Frank Porter Graham Child Development Institute.
The Institute is recruiting four students from Historically Black Colleges and Universities (HBCU) for this summer internship program, which was developed to create and support a pipeline for students from underrepresented groups who are interested in gaining hands-on research experience and pursuing careers in child development or a related discipline. The 10-week paid internships will offer the opportunity to participate in meaningful, project-based work in pursuit of scholars' professional interests and in preparation for their careers.
Students must apply by February 22, 2021. The program is open to students from racially and ethnically diverse backgrounds who are enrolled full-time in an undergraduate degree program at a North Carolina HBCU. Students must have completed at least two years of classes and must be in good academic standing.
The program is named for Marvin H. McKinney, PhD, a former post-doctoral fellow at FPG, longtime educator and collaborator, and current member of FPG's Executive Leadership Board. This year, the program expands from two students to four as the Institute strengthens its commitment to prioritizing equity, diversity, and inclusion in the field.
Scholars will network with experts at FPG and UNC as mentors share their broad range of expertise in child development, cutting-edge research, evaluation design, implementation of evidence-based practices, early intervention, and technical assistance. Scholars will create comprehensive work plans; actively engage in one or more projects related to child health, child development, and/or child and family outcomes; participate in regular project, division, and community meetings; produce culminating products such as a poster or paper; and complete performance and program evaluations.
"This internship is in line with our strategic plan's values, which include promotion of diversity, inclusion, and equity," says Betsy Ayankoya, MEd, director of the Equity, Diversity, and Inclusion Office at FPG. "We are committed to offering opportunities for students to imagine the work they may be able to do in areas of early childhood development and how their own lives and experiences enrich the field."
Apply for the 2021 Marvin H. McKinney Scholars Program in Research, Practice, and Policy.
Learn more about Marvin H. McKinney and the 2020 McKinney Scholars in our news story, "Honoring a Pioneer in Research, Practice, and Policy."